The following shows which restaurants and shops have signed up to the Sustainable Fish City pledge for their fish buying, also promising to promote sustainable fish to their staff and customers.
---


We are honoured that Raymond Blanc is an ambassador for the Sustainable Fish City campaign, supporting our work, for example by hosting the Sustainable Fish City Sustainable Seafood Summits held at Fishmongers Hall in London in January 2012 and January 2013. He has also been working to improve the sustainability of the seafood in his restaurants. As Raymond explains of his two restaurants: "Brasserie Blanc is a place for relaxed enjoyment where I can offer you simple, high quality food that comes as close as possible to the meals that my mother prepared for me at home in Besançon. Meanwhile, Le Manoir aux Quat'Saisons is the fulfilment of a personal vision, a dream that one day I would create a hotel and restaurant in harmony where my guests would find perfection in food, comfort, service and welcome. Good ethics should be part of everyday business. Many restaurants and caterers in this are helping to protect our precious marine resources. They should get rightful recognition and inspire others to do the same."


140 Park Lane, a central London restaurant and bar with public commitment to sutainable fish.
"At 140 Park Lane we take our responsibility to source only sustainable, well managed and responsibly caught fish and seafood for our customers very seriously."

140 Park Lane, on signing up to Sustainable Fish City

Bar Boulud is located in the heart of Knightsbridge. Chef Daniel Boulud was raised on his family farm in the village of St Pierre de Chandieu, he remains inspired by the seasons and his menus are driven by quality ingredients.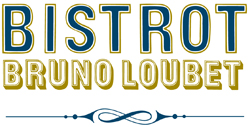 Bistrot Bruno Loubet opened in February 2010. In 1985 Bruno Loubet won 1985 Good Food Guide's Young Chef of the Year. He joined Raymond Blanc in Oxford as Head Chef at the two Michelin-starred Manoir aux Quat'Saisons. After 20 years running some of London's busiest kitchens, Bruno moved to Austaralia. In 2009 he returned to London helping Pierre Koffmann run his near legendary pop-up restaurant on the roof of Selfridges, before opening Bistrot Bruno Loubet, which has committed to serve only sustainable fish.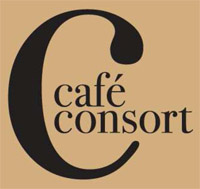 Cafe Consort at the Royal Albert Hall serves brasserie-style food and joined Sustainable Fish City in spring 2012.
"I am delighted to see such a fantastic initiative to sustain our environment and to support London in becoming the world's first Sustainable Fish City. "rhubarb" at the Royal Albert Hall is proud to be affiliated with such a worthy cause."

Aaron Whitelock director of "rhubarb" at the Royal Albert Hall, on joining Sustainable Fish City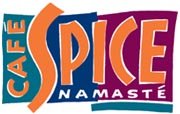 Café Spice Namaste is has an extensive a'la carte menu incorporating Indian cuisine with specialities and influences from all over the Asia, often with a European twist. The menu features rare and unusual meats and the speciality menu changes regularly to take advantage of the best of British and seasonal produce.
"Buying sustainable fish will hopefully prevent the seas from bring over-fished and keep some sensible control on pricing. Chefs must not be afraid to try the unknown and not be afraid to introduce new species onto their menus and inspire the customer to make more educated choices. The customer can learn a great deal from us, as we can from our suppliers - and this link must be created."

Chef Patron Cyrus Todiwala OBE, Cafe Spice Namaste, on signing up to Sustainable Fish City [read more]

Caprice Holdings owns and operates some of London's best-loved restaurants.
"Throughout my years as a chef, I have noticed a real change amongst my peers in the way that fish is now regarded, respected and sourced, and this awareness has been spotlighted by the likes of Hugh Fearnley-Whittingstall's Fish Fight, The Marine Conservation Society, Fish2Fork and Sustainable Fish City. I think it's our duty to try and impart our knowledge to a wider audience, so that everybody realises how important it is to cherish our fish stocks. We work very closely with our suppliers to ensure that we are using fish from sustainable sources in our restaurants and I will continue to champion the lesser-known species in plentiful and sustainable supply, which I first discovered when we opened J Sheekey over a decade ago."

Tim Hughes, Chef Director, Caprice Holdings on joining Sustainable Fish City

Carluccio's caffès serve high-quality and authentic Italian food in outlets throughout London. Carluccio's joined the Sustainable Restaurant Association in May 2010 as a founding member. As part of their sustainability journey, Carluccio's joined the Sustainable Fish City campaign in 2011, aiming to help London become the first ever sustainable fish city.
"We are aiming to improve both the social and environmental impact of our operations. We know this is just the start of a long journey for us, but we're proud of the small steps we've taken so far, and we'd like to share those achievements with our customers."

Carluccio's [read more...]

Catch is a high-quality fish restaurant based in the heart of the city.
"As a Head Chef of a seafood restaurant, it is my responsibility to be 100% aware of how and where we source our fish. Seasonality and avoiding spawning are really important to me. I work closely with my supplier on a daily basis to guarantee these objectives. It is everyone's responsibilty to protect the oceans."

Head Chef Martin Scholz, Catch, on joining Sustainable Fish City
Chop'd sells up to 20,000 salads per week and has sold over one million salads to date. There are currently six Chop'd stores in London, in Leadenhall Market, Canary Wharf, Curzon Street, St Pancras, Spitalfields and Selfridges Foodhall. Chop'd only use pole and line caught tuna in their products.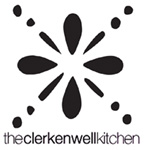 The Clerkenwell Kitchen has a sustainable fish buying policy. They are "dedicated to creating an ethical and accountable company and are committed to fair and sustainable trade, real value for money and transparency".



D&D London is one of the UK's leading, high-quality restaurant groups which owns and operates over 30 of the most famous restaurants in London.

The Delaunay is a café-restaurant in the grand European tradition located on the Aldwych, Covent Garden, London WC2.

Duke of Cambridge organic pub in Islington, North London, has a fish buying policy approved by the Marine Conservation Society, and serves sustainable, local Marine Stewardship Council (MSC) certified fish whenever possible.
"

Businesses have a responsibility to think about society and the planet as a whole. Without change there will soon be no fish to serve!"



Geetie Singh, founder of the Duke of Cambridge, on signing up to Sustainable Fish City [read more...]

Fin & Flounder is a local fishmonger based in Broadway Market in Hackney, East London, whose founder Richard Hayfield has enjoyed introducing new concepts and modernisation to the traditional service.
"Wild fish stocks are running low and if we as consumers push for a more ethical approach the larger supermarket will need to follow. We should all be concerned in how we leave the planet for our children and instill these values for generations to come. Sustainable fish is important as it both helps conserve stocks but also gives well deserved money to the small independent fisherman that do line catch and use respectable methods to catch daily fish."

Richard Hayfield, founder, Fin & Flounder [read more...]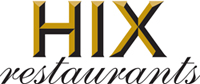 Hix Restaurants opened their first restaurant in 2008. Celebrated chef and food writer Mark Hix, who has worked in the industry for many years, is known for his original take on British gastronomy.


Feng Sushi have six restaurants across London with a commitment to use fish only from "sustainable sources". Feng Sushi hold MSC certification.




Leon's ten London restaurants have a buying policy that takes into account flavour, quality, provenance and sustainability, with a public commitment that states: "Any fish that we use is from sustainable shoals".
"Sustainability is good for business and the planet. Sustainable fish, recycled waste, energy efficiency: it's what more and more customers want."



Henry Dimbleby, one of the founders of Leon Restaurants [read more...]


Lussmanns are based in Hertford and St Albans, they have a strong ethos in purchasing food from British produced food from high welfare suppliers.
"Eating fish sustainably is the only way, today and every day, and we ignore this at our peril."

Andrei Lussman, Managing Director of Lussmanns, on joining Sustainable Fish City


Moshi Moshi, a chain of Japanese fish restaurants, and one of the first 7 restaurants in the UK to gain MSC accreditation in 2008, helping to protect global fish stocks.
"We know the problems. We don't even need any additional information to know how to fix them. We just have to get on and do it. No excuses."



Caroline Bennett, founder of Moshi Moshi, on signing up to Sustainable Fish City [read more...]

Murano, Angela Hartnett chef patron opened Murano to critical acclaim in 2009 and soon gained a Michelin star. In October 2010 Angela had the opportunity to take over Murano for herself and became the sole owner.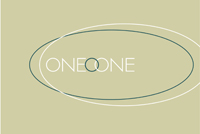 One O One was voted sixth best restaurant by the Sunday Times and Hardens in 2011. Chef Pascal Proyart was brought up on the coast of Brittany and is deeply interested in fish sustainability.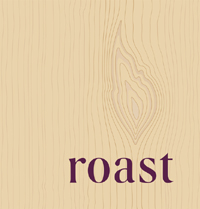 Roast restaurant is in the heart of London's Borough Market. The Roast restaurant team pride themselves on seasonal, sustainable, ethicaly sourced British food.
Sam's Brasserie and Bar (Chiswick) and Harrison's Restaurant and Bar (Balham) serve classic but innovative British cuisine, and owner Sam Harrison is incredibly proud of creating affordable food with fantastic ingredients. The restaurants have achieved three stars from the Sustainable Restaurant Association.

The Table restaurant in Southwark Street, South London, has a policy of fresh, seasonal and sustainable sourcing, including a commitment to using local and artisan foods. Sustainable fish is also an important part of The Table's approach to sustainable food sourcing, and is bought direct from the boat and fresh from Billingsgate Market. [read more...]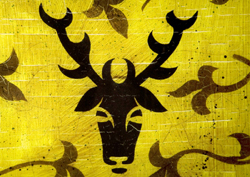 The Three Stags is a gastropub in Kennington, owner Richard Bell is passionate about sustainable food.
"Serving sustainable fish is essential! It's as simple as that. It's not that I'm being self righteous, it's the facts. As a far as I am concerned - especially if you choose to cook and sell food to the public - there should be morals and integrity involved."

Richard Bell, owner, The Three Stags, on joining Sustainable Fish City [read more...]
Tom Aikens' award-winning restaurant in south west London offers a range of styles from classically simple to a little more elaborate. Tom also runs two Tom's Kitchen restaurants, at Somerset House and in Chelsea and is passionate about the oceans and sustainable fish.
"We have all got to do our bit in protecting what the sea gives us. If we are to be sure of its future then we must source sustainable fish."

Tom Aikens, Michelin-star chef, on joining Sustainable Fish City [read more...]
Tokyo Diner is a Japanese restaurant in the heart of London between Leicester Square and Chinatown.
"When I opened the kitchen in 1992, sushi was practically unknown outside of Japan. Straight away, we realised that we were introducing raw fish to a much wider market, so it seemed only fair that we should do whatever we could to promote sustainable fishing. Since 1995, we have included the significance of sustainability in our company training and in our menus; and we have stopped serving certain popular dishes - such as Tuna and, most recently, Eel - until we can find a truly certified sustainable source. Tokyo Diner staff have taken this important awareness back to Japan, and our customers continue to spread the message all around the world."

Sueharu Hamaue, Chef, Tokyo Diner, on joining Sustainable Fish City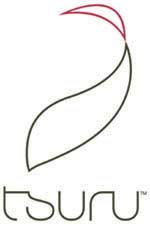 Tsuru Sushi is a high-quality Japanese restaurant set up by three friends - Kensuke, Emma and Jon - who aim to serve the great, affordable katsu curry and sushi readily available in Toyko. They are also passionate about sustainable fish, including buying from fishermen that provide line-caught yellowfin tuna.
"Businesses have a responsibility to minimise their impact on the environment and more and more customers are looking for 'sustainability', whether that's sustainable fish or packaging with low environmental impact. We've been serving sustainable fish at Tsuru since we opened and organisations like the Sustainable Restaurant Association and now Sustainable Fish City are making it easier for restaurants to source and use sustainable fish and hopefully save species from extinction. We are very happy to sign the pledge!"

Tsuru, on joining Sustainable Fish City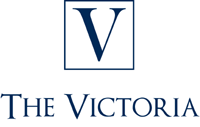 The Victoria, is a public house and dining room with seven hotel rooms in Richmond Park under the ownership of Chef Paul Merrett and restaurateur Greg Bellamy.
"As a chef and lover of good food I see it as a responsibility of ours as a restaurant to respond to the issues surrounding food such as Fairtrade, air miles, ethical husbandry and of course sustainable fishing."

Paul Merrett, owner and chef, on joining Sustainable Fish City [read more...]

Looking to the markets of Mexico for inspiration, Wahaca was born out of love for fresh, honest, Mexican market food. The restaurant takes a pride in sourcing ingredients as ethically and locally as possible, and enthusiastically signed up to Sustainable Fish City.
"At Wahaca we have an extremely strict fish buying policy - we never buy endangered species or fish in its breeding season. We were one of the first restaurants in the UK to pass an audit by the Marine Stewardship Council and to stock their approved fish on our menu."

Wahaca, on signing up to Sustainable Fish City [read more...]

The Wolseley is a café-restaurant in the grand European tradition located in St James' on London's most famous of boulevards, Piccadilly.
"We all take for granted how much the sea gives us. But if we continue like this there won't be enough fish to go around! It's time to be sensible about fishing and buy only sustainable seafood to prolong the ocean's health."

Lawrence Keogh, Head Chef, The Wolseley, on joining Sustainable Fish City
Smaller caterers supporting sustainable fish
The following shows which smaller caterers have signed up to the Sustainable Fish City pledge for their fish buying, also promising to promote sustainable fish to their staff and customers.
---

Sarah Moore Artisan Caterers provides delicious foods based on ethical and sustainable practices and principles. Sarah Moore also runs a range of cookery classes.
"Quite simply, my actions as a buyer count both through my purchases, and in the message sent out by delicious food that carries the message 'sustainably sourced'. It is a small but significant action to commit to buying fish responsibly."

Sarah Moore, founder and artisan chef, Sarah Moore Artisan Caterers, on signing up to Sustainable Fish City [read more...]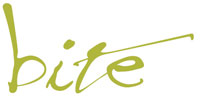 Bite provide catering to a range of clients. Whether in large restaurants, quirky cafes or gourmet coffee bars, Bite believe that fresh is best. Bite are members of the Sustainable Restaurants Association.
"Bite is proud to support Sustainable Fish City. We have committed to serving only Marine Conservation Society rated 1 & 2 fish, as we firmly believe that by purchasing sustainably we can protect the future of our oceans. Bite is a small buyer of fish, but with a joint effort, positive change can be made. If we do nothing; nothing happens, if we do something; something happens!"

Simon Macfarlane, Director of Operations for Bite, on joining Sustainable Fish City
Cookery School has already taught thousands of Londoners to make simple, modern and imaginative food. Cookery School and Rosalind's Kitchen have both signed up to Sustainable Fish City.
"Thousands of Londoners now passing through the school will be taking home the Sustainable Fish City message as well as amazing new cooking skills."



Principal Rosalind Rathouse, Cookery School, on joining Sustainable Fish City
Eden Caterers have been creating stylish, scrumptious and now sustainable food for over 15 years.
"Buying sustainably caught fish is easily done, has little impact on your costs and most importantly makes a huge difference to solving the problem."

Nick Mead, Director, Eden Caterers, on joining Sustainable Fish City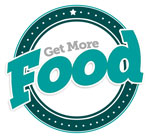 GetMoreFood is a social enterprise based in King's Cross, London catering for a wide variety of events serving food cooked from French Breton and good old English recipes. The proprietor and chef, Jean-Pierre Paris, is a Breton who is passionate about good, simple food made with attention to seasonality, organic produce and traditional recipes. Profits are reinvested in educating people - old and young - about good food and nutrition.
"The importance of using fish from husbanded sources whose provenance we can trace is huge, from a sustainability point of view this is the only way to help support smaller fishing operations who are working to guarantee future stocks."

Judith Paris, co founder of Get More on joining Sustainable Fish City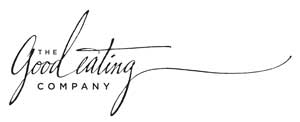 The Good Eating Company provide food for some of the world's most creative companies.
"We are proud to support Sustainable Fish City. This forms part of our commitment to sustainably sourcing our ingredients and working closely with our suppliers to provide for today whilst protecting for tomorrow."

Carlos Mistry, Managing Director, The Good Eating Company, on joining Sustainable Fish City
Greenwich Cooperative Development Agency (GCDA) is a successful social enterprise that has played a leading role in transforming food in the London Borough of Greenwich. The team work on a wide range of projects on community and enterprise development, food co-ops, and a Good Food Training programme for people in the catering profession, to improve skills for health and sustainability. GCDA also runs a social enterprise called Greenwich Kitchen Catering that provides healthy and sustainable food, and also kitchen space for hire to other enterprises.
"For 30 years Greenwich Cooperative Development Agency (GCDA) has supported sustainable development.Buying and eating sustainable fish is essential! With gradually dwindling fish stocks throughout the world it is imperative to only buy from well-managed and responsible sources to ensure there are enough fish left in the seas for our children and grandchildren."

Claire Pritchard, Development Director, Greenwich CDA, on signing up to Sustainable Fish City [read more]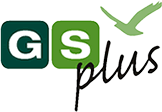 As part of its commitment to social responsibility, GS Plus Catering Services has signed up to Sustainable Fish City. GS Plus provide nutritious meals to school pupils, staff and other customers as a means of promoting healthy living and wellbeing. As part of their Sustainable Fish City pledge, GS Plus are committing to the fish they use coming from sustainable sources. GS Plus Catering Services provide a daily service of 15,000 meals, in and around the London Borough of Greenwich, which is also a host borough for the London 2012 Olympic and Paralympic Games. This includes: 10,000 primary school meals; 4,000 secondary school meals; 400 welfare meals; 600 nursery and early years meals; 350 special needs children meals [read more].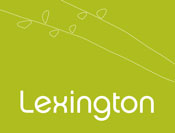 Lexington Catering provide food and drink for people at work – they are passionate about creating the best dining experiences for their customers and a highly valued catering management service to their clients. The company is committed to "continuously improve its environmental performance" and is already working on using a wide range of ethical ingredients. Sustainable fish is the next step in this important journey.

Party Ingredients are special-events caterers whose work ranges from State Banquets, award dinners, product launches, fashion shows, art exhibitions and all manner of gala celebrations in addition to their core business of private weddings and parties.
"We are delighted to sign up to the Sustainable Fish City pledge. If companies like ours all over London can use their collective buying power to alter what our fish suppliers are offering us, we will have cracked it!"

Vicky O'Hare, Managing Director of Party Ingredients, on joining Sustainable Fish City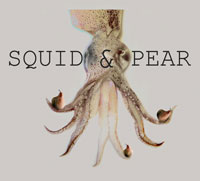 Squid and Pear is a family business run by epicurean sisters, Claire and Lisa. The company has a focus on sustainable food and are also members of the Sustainable Restaurant Association.
We have a fully comprehensive fish report which we have created with our seafood supplier that outlines all the fish we serve, where and how it is fished and the Marine Conservation Society rating – even its scientific name (if you're as big a fish nut as we are)! We're very proud to support the brilliant work that Sustainable Fish City does in calling for a sustainable fish future. Let's make London the first ever Sustainable Fish City!

Lisa Drabble, Director, Squid & Pear.
Vacherin is a sophisticated and high-quality in-house catering company that operates exclusively within the City and West End of London. The company is committed to "ensuring that we are continually improving our environmental performance."
Share
Get updates
Sustainable Fish: A campaign to protect precious marine environments and fishing livelihoods, and call for fish to be bought from sustainable sources. We want to show what can be done if people and organisations make a concerted effort to change their buying habits.
Menu
Support our campaign
Donate now to help us to protect marine environments and fishing livelihoods.