GS Plus, Greenwich Catering Services
The new company GS Plus was created as a public/private enterprise to combine the best of both sectors for the benefit of the whole community. The team comprises of individuals with an understanding of the public sector ethos, together with entrepreneurial spirit to provide local services underpinned by a strong ethos.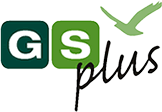 They aim to deliver first-rate services, whilst also helping create worthwhile jobs for local people and contribute to the fulfilment of the aspirations of the wider community.

GSPlus provides frontline services to Greenwich Council, schools and other public bodies. It wants to be the kind of company in which customers have confidence in relation to the quality of services the company provides, where employees take pride in their work and where value is created for stakeholders and the community.

As part of its commitment to social responsibility, GS Plus Catering Services has signed up to Sustainable Fish City. GS Plus provide nutritious meals to school pupils, staff and other customers as a means of promoting healthy living and wellbeing. Now, the fish ingredients for these meals will also be from sustainable sources.

GS Plus Catering Services provide a daily service of 15,000 meals, in and around the London Borough of Greenwich, which is also a host borough for the London 2012 Olympic and Paralympic Games:

10,000 primary school meals


4,000 secondary school meals


400 welfare meals


600 nursery and early years meals


350 special needs children meals
Find out more about GS Plus at: http://www.gsplus.org/
Share
Get updates
Sustainable Fish: A campaign to protect precious marine environments and fishing livelihoods, and call for fish to be bought from sustainable sources. We want to show what can be done if people and organisations make a concerted effort to change their buying habits.
Menu
Support our campaign
Donate now to help us to protect marine environments and fishing livelihoods.