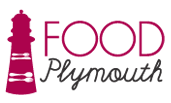 The Plymouth campaign is coordinated by Food Plymouth, and led by the people at National Marine Aquarium, and they need your help!
If you are a food-serving business in Plymouth, please sign the pledge and help your city to become the world's first Sustainable Fish City, or contact Lauren.Humphrey@national-aquarium.co.uk for more information.
The following food-serving organisations in Plymouth have signed the Sustainable Fish City pledge for their fish buying, also promising to promote sustainable fish to their staff and customers.
Local authorities and schools
Plymouth City Council
Plymouth City Council Education Catering Service provides meals for 67 out of 71 of the cities primary schools, and two secondary schools – a total of 335,160 meals per year. As part of the pledge, the Council will ensure that demonstrably sustainable fish is served across their service, and communicate this on menus, the website and posters in schools. Plymouth operate are a truly ground-breaking catering service – they serve gold Food for Life standard meals and have been awarded the Compassion in world farming Good Egg award.
Plymouth Community Catering
Plymouth community catering provide roughly 4,500 meals per year to elderly and vulnerable residents in Plymouth. They provide great tasting, nutritious lunchtime meals using locally sourced, fresh, seasonal ingredients and cooked fresh daily. The service also means that the elderly can stay in their own homes while having a daily check up to make sure they are doing well. They already use the highest possible food standards so by signing the pledge they are affirming this commitment.
Hospitals
Nuffield Health Plymouth
Nuffield Health is a not-for-profit provider of private health and medical services. They operate hospitals, gyms and wellbeing centres across the UK. Nuffield Health Plymouth run Plymouth Hospital, a 37-bed inpatient and large outpatient centre, adjacent to Plymouth NHS teaching hospital. Their food-serving facilities are MSC certified so signing the pledge re-affirms their commitment to serve and promote MSC-Certified fish.
Plymouth Hospitals is the largest hospital Trust in the south west peninsula, serving around 450,000 people in Plymouth, North and East Cornwall and South and West Devon. A teaching Trust, working in a Defence Hospital Unit, the Trust provides in the region of 1 million meals to patients each year and has a thriving staff & visitor restaurant. The Trust are currently working towards the Bronze Food for Life Award, and ensuring sustainability remains high on the agenda across all food outlets in the trust.
Universities and Colleges

City College Plymouth
City College Plymouth is a large further education college based at two sites: the Goschen Centre in Keyham and the Kings Road Centre in Devonport. The college has over 15,000 students and 700 members of staff, and specialises in vocational qualifications, including Hospitality and catering. The college has it's own allotment, solar panels and a wildflower meadow. They recycle 70% of their waste and, through their contract caterer claim that 60% of food is sourced locally.
Plymouth University
Plymouth is one of the largest universities in the UK with over 28,000 undergraduate and postgraduate students. The Catering team are true pioneers of ethical food; they serve free-range eggs, hold the bronze Food For Life award, and in 2014 they were awarded a coveted 'Three Star Sustainability Champion' award by the Sustainable Restaurant Association. Plymouth University consistently ranks in the top 10 in the People and Planet 'Green League', and fish is their latest commitment to sustainably sourced food.
Workplaces
The Una Group
The Una Group is a Plymouth-based business services company, founded on the principle that businesses and individuals working together achieve better outcomes for all. They offer industrial and office property in Plymouth, IT and other business services, logistics, and a new venture producing slates from recycled rubber and plastic. They will now be switching to sustainable fish in Al's Kitchen, their onsite café.
Plymouth University
Plymouth University is one of the largest employers in South Devon, with nearly 3,500 staff in its large central campus in Plymouth City centre. Staff are provided with the same award-winning catering service as students, with sustainable sourcing at it's heart.
The University of St Mark & St John
The University of St Mark & St John employs nearly 300 people, and specialises in teaching and research in education, journalism and creative arts, language and linguistics, and sport. The main staff and student dining facility is The Servery, and they also provide catering facilities for private hire for celebrations, business events and conferences. The University holds Fairtrade status, and is committed to the Plymouth Food Charter.
Restaurants and iconic businesses
The Fig Tree is a modern, seasonal restaurant with a menu that includes local meat and cheese and dishes that allow them to make the most of the local catch in Plymouth, such as fish stew. The Fig Tree will now work with their supplier to ensure they can source certified sustainable fish for their menu.
Harbourside Fish and Chips
Harbourside is a restaurant and take-away in the historic Barbican area of Plymouth. They serve MSC-Certified cod, haddock and fishcakes and were one of the first fish and chip shops in the UK to achieve Marine Stewardship Council Certification. They carefully check the sustainability of all their products, send their food waste for anaerobic digestion locally and use biodegradable packaging. Harbourside picked up an award at the National Fish and Chip Awards 2014, and has been named in the top 20 fish and chip shops in the UK in the 2015 awards.
Kingfisher Fish and Chips
Kingfisher Fish and Chips are an industry-leading sustainable fish and chip shop. All their fish is from sustainable sources, with all cod, haddock and hake from MSC-certified fisheries. Kingfisher were one of the first Fish and Chip shops to achieve Marine Stewardship Council certification. They were shortlisted for the Good Catch award for sustainability in 2013, and in June 2014 scooped the Reconnect award at the Plymouth Food Awards, in recognition of their approach to provenance and traceability.
They tweet the source of their potatoes each week, and offer daily specials to make the most of seasonal produce, as well as serving traditional fish and chip favourites.
National Marine Aquarium
The National Marine aquarium, situated in the Barbican area of Plymouth is the UK's largest aquarium. As well as housing almost 400 species, including a loggerhead turtle, the Aquarium is dedicated to conservation, research and education. They work with the Shark Trust to produce a Basking Shark Code of Conduct, and support the Lobster Hatchery in Padstow as well as campaigning for ornamental fish to be imported sustainably. The Waves Cafe, and catering service for events and functions use only sustainable fish.
Rockfish
Rockfish, with restaurants in Plymouth, Dartmouth and Torquay, have since 2010 been serving fabulous seafood in the cosy 'beach hut' setting by the sea. With an emphasis on the beauty and quality of local fish, their menus feature a changing selection that showcases the best of seasonal fish and celebrates the local seafood unique to each restaurant. Rockfish have been in the top 3 for several awards every year since opening in the National Fish & Chip awards and won the Best Independent UK fish & chip restaurant in 2013.
Sole of Discretion is a collective of small-scale fishers, operating from Plymouth harbour, and delivering fish direct to consumers. The fishers use the lowest impact gear possible, and by buying direct, deliver the best price to fishing communities on the Plymnouth area. Customers can buy online from Farmdrop, or a number of local shops in the Plymouth area.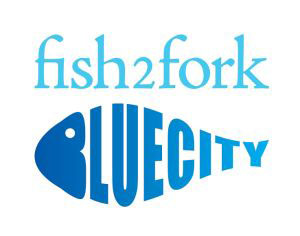 In June 2014, Plymouth became the first city in the world to win the Fish2Fork Blue City Award. The award recognises cities in which a core number of restaurants use seafood from sustainable sources. In Plymouth, 76 restaurants were rated on their level of sustainability, and 39 achieved Fish2Fork's prestigious 'blue fish' rating.
Tim Glover, co-founder and Managing Director of Fish2fork, praised Plymouth's achievement saying: "We are delighted at the way in which Plymouth's restaurants have risen to the challenge of seafood sustainability. Many of them have made changes to menus and provided more information to customers about the origins of their seafood in order for the city to win the award."
He added: "We appreciate it's not always easy but it is important if healthy supplies of fish and shellfish are to be maintained over the coming decades, especially with pressure on the food chain rising with the human population expanding globally."
For more information about the Fish2Fork scheme please visit: www.fish2fork.com
Share
Get updates
Sustainable Fish: A campaign to protect precious marine environments and fishing livelihoods, and call for fish to be bought from sustainable sources. We want to show what can be done if people and organisations make a concerted effort to change their buying habits.
Menu
Support our campaign
Donate now to help us to protect marine environments and fishing livelihoods.