People
Henry Dimbleby, Leon Restaurants
Henry Dimbleby is one of the co-founders of Leon Restaurants, which now has ten outlets around London. Leon restaurants have a buying policy that takes into account flavour, quality, provenance and sustainability, with a public commitment that states: "Any fish that we use is from sustainable shoals".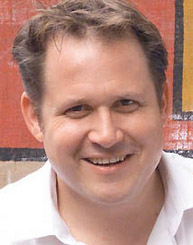 In practice, this means that the Leon menu avoids use of endangered species of white fish, and features more sustainable species such as mackerel, that is also an oily fish that is better for health.
Henry Dimbleby is also a founder member of the Sustainable Restaurant Association, helping other restaurants and caterers to adopt health and sustainability standards for the food they serve. As the association explains, "Sustainability is good for business and the planet. Sustainable fish, recycled waste, energy efficiency: it's what more and more customers want."
Raymond Blanc OBE, Chef Patron, Le Manoir aux Quat'Saisons

Good ethics should be part of everyday business. Many restaurants and caterers in this are helping to protect our precious marine resources. They should get rightful recognition and inspire others to do the same.