Jobs and volunteering opportunities at the food and farming charity Sustain
Please visit our NEW good food jobs site www.rootstowork.org
We post current Sustain opportunities here. We usually also advertise each opportunity by email to people on the mailing list of the relevant project/campaign, and on the Environment Job website, which runs an email news service for vacancies in the environmental sector.
---
London Food Link Campaigns Officer
Sustain is looking for an enthusiastic and self-motivated individual to take up a new role running and supporting London Food Link network and associated projects and campaigns.
---
SUGAR SMART Campaign Officer
The SUGAR SMART Campaign Coordinator will set priorities in a large and varied workload, in collaboration with Sustain's senior manager, and the Sustainable Food Cities Campaign Coordinator, and close liaison with other key Sustainable Food Cities staff, cities, project partners and funders.
---
Volunteering
As a small, independent charity, Sustain relies on the contributions made by volunteers, and often has opportunities available. In return, volunteers can gain experience and knowledge of campaigning and project work around various key food issues.
Current opportunities
If there is nothing in this section, then there are no current volunteering opportunities at Sustain but keep an eye out for ones in the future.
---
About volunteering at Sustain
Usually volunteer tasks may include administrative work, research and campaigning. Previous volunteers have researched and written reports on issues such as sustainable fish and bottled water, assisted in the administration of a grants scheme, surveyed outlets offering Fairtrade food and helped organise a conference on Urban Agriculture.
Our team works flexible hours, though the type of tasks that we need volunteers to help with is rarely suitable for them to carry out in the evening or at weekends, or from home. Where a voluntary role requires work outside the office, this will be made clear in advance.
Most volunteering opportunities are based at Sustain's offices in the Old Street area of central London. We sometimes run regional projects, but rarely have volunteering opportunities outside London.
We offer limited expenses, if working five or more hours in that day, up to a maximum of £8 for travel and £5 for food, on production of a receipt/ticket.
Sustain is only able to take on volunteers who are entitled to work in the UK, and can't assist volunteers with work permits, immigration issues, or finding accommodation.
If you are interested in volunteering at Sustain but can't see a current vacancy above, please have a look at our projects and campaigns, then email your CV with a brief indication of the project(s) or campaign(s) you are interested in, and the amount of time (ie how many days per week and how many weeks/months) you can commit, to Abbi Kent: abbi@sustainweb.org
Join a Sustain email list
Sign up to a Sustain project or campaign email list.
Menu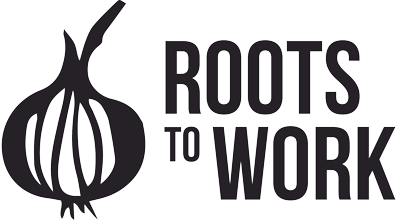 Find your place in the field of good food