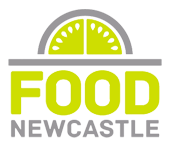 The Newcastle campaign is coordinated by Food Newcastle and they need your help! If you are a food-serving business in Newcastle, please sign the pledge and help your city to become the world's first Sustainable Fish City, or contact ellie@foodnewcastle.org for more information.
The following food-serving organisations in Newcastle have signed the Sustainable Fish City pledge for their fish buying, also promising to promote sustainable fish to their staff and customers.
Local authorities and schools
This city has no pledgees in this category. Be the first organisation to pledge.
Hospitals
This city has no pledgees in this category. Be the first organisation to pledge.
Universities
Newcastle University
Newcastle University has a strong policy on sustainability; covering the campus, staff and students, and their internationally recognised academic research on sustainability solutions. The university's sustainable policy is accessible online, in addition to the Sustainable Campus pages which contain information on key areas - including procurement.
Workplaces
Quorum Business Park
Quorum Business Park is an extensive business park located in Newcastle, and is a hub for hundreds of businesses and employees. The company have received recognition for their environmental efforts including planting 500 trees, and creating a wildlife corridor through the business park.
Restaurants and iconic businesses
Blackfriar's Restaurant
Blackfriars was opened in 2001 by Andy and Sam Hook following the success of Sidney's Restaurant in Tynemouth. Blackfriar's was voted the Taste of England Award in the North East England Tourism Awards 2013, and is located in a historic Dominican friary building established in 1239.
Colmans of South Shields
Family owned and operated since 1926, Colmans is renowned for their award winning fish and chips, and takes great pride in sourcing only the finest local and seasonal produce. They personally choose their own fish and seafood from local fish quays.
Food Nation
Food Nation are a Newcastle-based social enterprise; inspiring people about good food through cooking classes, school activities and support for food growing, as well as championing local food. Food Nation also operate a healthy catering enterprise, with all profits supporting it's charitable activities.
For the Love of Fish
Kirsty Cruickshank is passionate about fish and seafood, and owned Cruickshanks, the last remaining fishmongers in Hexham. Her mission is to share the skills of buying, preparing and cooking seafood with all ages and abilities, and specialises in fish cookery skills and master classes.
Larry's Fishcakes
Larry's Fishcakes have a proud tradition as the oldest independent fishcake manufacturer in the UK, and also serve a range of savoury patties. Their traditional Northumbrian fishcakes have an excellent reputation with fish and chip shop caterers.
Taylors of Newcastle
The Taylor family has been in the fish business since 1926, and are now part of Direct Seafoods. Initially working for locally-owned fishmongers in the Newcastle area, Taylor's own business was built on delivering freshness, and is now one of the largest employers in the fishing industry in the North East and a major buyer in the North Shields auction.
Share
Get updates
Sustainable Fish: A campaign to protect precious marine environments and fishing livelihoods, and call for fish to be bought from sustainable sources. We want to show what can be done if people and organisations make a concerted effort to change their buying habits.
Menu
Support our campaign
Donate now to help us to protect marine environments and fishing livelihoods.