Smaller caterers supporting sustainable fish
The following shows which smaller caterers have signed up to the Sustainable Fish City pledge for their fish buying, also promising to promote sustainable fish to their staff and customers.
---

Sarah Moore Artisan Caterers provides delicious foods based on ethical and sustainable practices and principles. Sarah Moore also runs a range of cookery classes.
"Quite simply, my actions as a buyer count both through my purchases, and in the message sent out by delicious food that carries the message 'sustainably sourced'. It is a small but significant action to commit to buying fish responsibly."

Sarah Moore, founder and artisan chef, Sarah Moore Artisan Caterers, on signing up to Sustainable Fish City [read more...]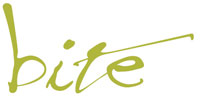 Bite provide catering to a range of clients. Whether in large restaurants, quirky cafes or gourmet coffee bars, Bite believe that fresh is best. Bite are members of the Sustainable Restaurants Association.
"Bite is proud to support Sustainable Fish City. We have committed to serving only Marine Conservation Society rated 1 & 2 fish, as we firmly believe that by purchasing sustainably we can protect the future of our oceans. Bite is a small buyer of fish, but with a joint effort, positive change can be made. If we do nothing; nothing happens, if we do something; something happens!"

Simon Macfarlane, Director of Operations for Bite, o

n joining Sustainable Fish City
Cookery School has already taught thousands of Londoners to make simple, modern and imaginative food. Cookery School and Rosalind's Kitchen have both signed up to Sustainable Fish City.
"Thousands of Londoners now passing through the school will be taking home the Sustainable Fish City message as well as amazing new cooking skills."



Principal Rosalind Rathouse, Cookery School, on joining Sustainable Fish City
Eden Caterers have been creating stylish, scrumptious and now sustainable food for over 15 years.
"Buying sustainably caught fish is easily done, has little impact on your costs and most importantly makes a huge difference to solving the problem."

Nick Mead, Director, Eden Caterers, on joining Sustainable Fish City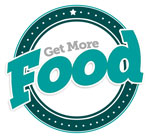 GetMoreFood is a social enterprise based in King's Cross, London catering for a wide variety of events serving food cooked from French Breton and good old English recipes. The proprietor and chef, Jean-Pierre Paris, is a Breton who is passionate about good, simple food made with attention to seasonality, organic produce and traditional recipes. Profits are reinvested in educating people - old and young - about good food and nutrition.
"The importance of using fish from husbanded sources whose provenance we can trace is huge, from a sustainability point of view this is the only way to help support smaller fishing operations who are working to guarantee future stocks."

Judith Paris, co founder of Get More on joining Sustainable Fish City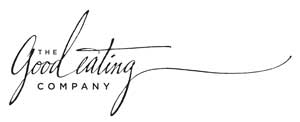 The Good Eating Company provide food for some of the world's most creative companies.
"We are proud to support Sustainable Fish City. This forms part of our commitment to sustainably sourcing our ingredients and working closely with our suppliers to provide for today whilst protecting for tomorrow."

Carlos Mistry, Managing Director, The Good Eating Company,

on joining Sustainable Fish City
Greenwich Cooperative Development Agency (GCDA) is a successful social enterprise that has played a leading role in transforming food in the London Borough of Greenwich. The team work on a wide range of projects on community and enterprise development, food co-ops, and a Good Food Training programme for people in the catering profession, to improve skills for health and sustainability. GCDA also runs a social enterprise called Greenwich Kitchen Catering that provides healthy and sustainable food, and also kitchen space for hire to other enterprises.
"For 30 years Greenwich Cooperative Development Agency (GCDA) has supported sustainable development.

Buying and eating sustainable fish is essential! With gradually dwindling fish stocks throughout the world it is imperative to only buy from well-managed and responsible sources to ensure there are enough fish left in the seas for our children and grandchildren."

Claire Pritchard, Development Director, Greenwich CDA, on

signing up to Sustainable Fish City

[read more]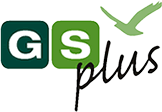 As part of its commitment to social responsibility, GS Plus Catering Services has signed up to Sustainable Fish City. GS Plus provide nutritious meals to school pupils, staff and other customers as a means of promoting healthy living and wellbeing. As part of their Sustainable Fish City pledge, GS Plus are committing to the fish they use coming from sustainable sources. GS Plus Catering Services provide a daily service of 15,000 meals, in and around the London Borough of Greenwich, which is also a host borough for the London 2012 Olympic and Paralympic Games. This includes: 10,000 primary school meals; 4,000 secondary school meals; 400 welfare meals; 600 nursery and early years meals; 350 special needs children meals [read more].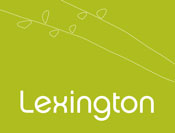 Lexington Catering provide food and drink for people at work – they are passionate about creating the best dining experiences for their customers and a highly valued catering management service to their clients. The company is committed to "continuously improve its environmental performance" and is already working on using a wide range of ethical ingredients. Sustainable fish is the next step in this important journey.

Party Ingredients are special-events caterers whose work ranges from State Banquets, award dinners, product launches, fashion shows, art exhibitions and all manner of gala celebrations in addition to their core business of private weddings and parties.
"We are delighted to sign up to the Sustainable Fish City pledge. If companies like ours all over London can use their collective buying power to alter what our fish suppliers are offering us, we will have cracked it!"

Vicky O'Hare, Managing Director of Party Ingredients, on joining Sustainable Fish City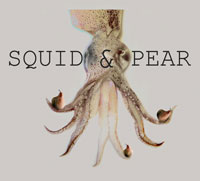 Squid and Pear is a family business run by epicurean sisters, Claire and Lisa. The company has a focus on sustainable food and are also members of the Sustainable Restaurant Association.
We have a fully comprehensive fish report which we have created with our seafood supplier that outlines all the fish we serve, where and how it is fished and the Marine Conservation Society rating – even its scientific name (if you're as big a fish nut as we are)! We're very proud to support the brilliant work that Sustainable Fish City does in calling for a sustainable fish future. Let's make London the first ever Sustainable Fish City!

Lisa Drabble, Director, Squid & Pear.
Vacherin is a sophisticated and high-quality in-house catering company that operates exclusively within the City and West End of London. The company is committed to "ensuring that we are continually improving our environmental performance."
Share
Get updates
Sustainable Fish: A campaign to protect precious marine environments and fishing livelihoods, and call for fish to be bought from sustainable sources. We want to show what can be done if people and organisations make a concerted effort to change their buying habits.
Menu
Support our campaign
Donate now to help us to protect marine environments and fishing livelihoods.