The following shows which tourist attractions, event organisers and venues have signed up to the Sustainable Fish City pledge for their fish buying, also promising to promote sustainable fish to their staff and visitors.
---
In 2012, London was a huge tourist attraction for London and the rest of the UK. The London 2012 Olympic and Paralympic organisers ran a consultation process to come up with their policy for Games catering [read more...]. In December 2009, they published the London 2012 Food Vision, which contained a commitment to "demonstrably sustainable" seafood.
The organisers of Sustainable Fish City helped London 2012 to develop and implement this policy, as an influential step towards London becoming the world's first sustainable fish city.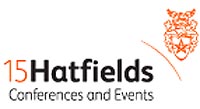 15Hatfields is a venue that forms part of the Chartered Institute for Environmental Health's headquarters in the Southwark area of south London. The Institute has long been committed to improving the healthiness and sustainability of the food system, and the 15Hatfields venue is proud to put this into practice.
"As a part of the Chartered Institute of Environmental Health, we have a strong commitment to buying food that is healthier, safer and sustainably sourced. Our rigorous procurement policy means that all our suppliers (including our principle food supplier Eden Catering) share our approach to sustainability, support the environment and invest in ethical practice for example by purchasing meat and dairy which has been produced to a high level of animal welfare. We strongly support the food legacy initiative, and look forward to working with the Food Legacy programme to encourage all organisations to adopt high standards of sustainability."

Warren Campbell, General Manager of 15 Hatfields, on signing up to Sustainable Fish City and the sister Food Legacy initiative.

The British Museum was founded in 1753, the first national public museum in the world. From the beginning it granted free admission to all 'studious and curious persons'.
"As the leading UK visitor attraction, the British Museum attracts millions of visitors annually. We recognise our social responsibilities and the need to protect our oceans. Together with our caterers "benugo" the British Museum is proud to support this fantastic initiative."
Steven Cova, British Museum Hospitality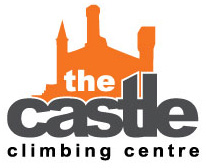 Sustainable Fish City welcomed the Castle Climbing Centre in Hackney as a signatory to the Sustainable Fish City pledge, committing to serve sustainable fish as part of the menu at the Castle Café, which also serves organic and Fairtrade teas, coffee, snacks and seasonal dishes. Many of the vegetables fruits, salads and herbs are grown in the Castle's own garden. [read more...]

The National Trust, with over 3.6 million members and 55,000 volunteers, protects and opens to the public over 350 historic houses, gardens and ancient monuments. The National Trust's London properties are participating in the Sustainable Fish City Campaign.
"The National Trust is a charity which looks after special places - so the need to protect our oceans and the life they support is very clear to us. We serve only sustainably sourced fish in our 150 restaurants and cafés, deliciously prepared to traditional recipes."

The National Trust, on signing up to Sustainable Fish City

One George Street demonstrated its commitment to food sustainability by signing up to the Food Legacy pledge and the Sustainable Fish City pledge. This Westminster-based venue was chosen by the Greater London Authority (GLA) as the venue for the London Media Centre, which hosted media during the London 2012 Olympic and Paralympic Games.
"People are becoming more ethically and morally aware of the source of their food. As Executive Chef, I purchase seasonal, locally sourced produce where possible. When creating bespoke menus for events, it is imperative to use sustainable fish and meat that has been produced to verifiably higher standards of animal welfare and environmental protection. Our Café Bar serves Fairtrade tea and coffee. These changes are minor, yet result in meaningful commitments not just for 2012, but beyond."

One George Street Executive Chef, David Wilkinson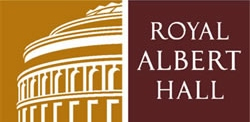 Cafe Consort at the Royal Albert Hall serves brasserie-style food and joined Sustainable Fish City in spring 2012.
"I am delighted to see such a fantastic initiative to sustain our environment and to support London in becoming the world's first Sustainable Fish City. "rhubarb" at the Royal Albert Hall is proud to be affiliated with such a worthy cause."

Aaron Whitelock director of "rhubarb" at the Royal Albert Hall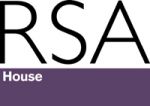 For over 250 years the Royal Society for the encouragement of Arts, Manufactures and Commerce (RSA) has been a cradle of enlightenment thinking and a force for social progress. RSA House in the heart of London. As well as providing facilities for fellows the RSA House can be hired for commercial and social events.
"The positive feedback we receive all the time when people ask why we do what we do proves that customers believe in this."

RSA House General Manager, Matthew Johnson [read more...]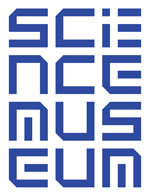 The Science Museum was founded in 1857 as part of the South Kensington Museum, and gained independence in 1909. Today the Museum is world renowned for its historic collections, awe-inspiring galleries and inspirational exhibitions. The museum is part of Science Museum Group all of whom have joined Sustainable Fish City.
"We welcome 5 million visitors a year to our museums many of whom eat at our restaurants. Sustainability and science are interlinked and we are proud to play our part in helping to preserve our precious marine resources."

Mark Knibbs- Retail Catering Contract Manager, Science Museum Group

The Museum of Science and Industry opened in 1969, as the Manchester Museum of Science and Technology and quickly outgrew its temporary premises on Grosvenor Street, Chorlton-on-Medlock. Today the Museum occupies the former Liverpool Road Station, one of Manchester's most important historic sites. When the Station closed in 1975, Greater Manchester County Council, agreed to purchase it to become the Museum's new home. The Museum opened at its new site on 15 September 1983, the 153rd anniversary of the Liverpool and Manchester Railway. The museum is part of the Science Museum Group.
The National Media Museum is situated in the heart of Bradford, UNESCO City of Film. They aim to be the best museum in world for inspiring people to learn about, engage with and create media. The museum is part of the Science Museum Group.

Today the National Railway Museum is one of Britain's busiest museums and is perhaps the most popular railway museum in the world. It serves a diverse audience at its two sites, in York and Shildon, and elsewhere through its network of partnerships with museums and heritage railways across the UK. As part of its plan to retain its popularity plans are being developed for new displays which will help a 21st century audience discover the huge impact the railway has had in the shaping of the modern world. The museum is part of the Science Museum Group.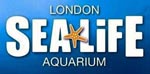 With a strong commitment to marine conservation and education, the SEA LIFE London Aquarium is in a unique position to influence their many visitors interested in marine life.
"Since signing the Sustainable Fish City Pledge we have begun taking steps towards improving the sustainability of all our display's food, fish served at private events held in the aquarium and also in communicating even more with the general public about marine conservation."

Rebecca Carter, Conservation Supervisor, and Jenny Hickman, Education Supervisor, for SEA LIFE London Aquarium [read more].
St George's House is a beautiful and unusual venue situated within Windsor Castle which brings together policy and decision-makers in a contemplative environment to explore and communicate their views and analysis of contemporary issues, in a setting that nurtures wisdom. In February 2012, St George's House plays host to a Consultation on the future of fish in our seas, in which Sustainable Fish City is proud to be a participant, alongside government, policy, science, industry and sustainability organisations. St George's House is also committed to sustainable catering, including sustainable seafood.
"Everybody has a responsibility to select food that is sustainable and does not compromise the environment in its production. As caterers, that responsibility rests even more heavily, since we are taking decisions on behalf of our guests. Professionals in the food industry should be at the forefront of the move towards sustainability in all parts of their menus. This is not just an ethically-driven move: it makes good business sense. If we are not leading the way, we will be left behind as public attitudes inevitably shift towards sustainable species."

Catering Manager for St George's House, Neil McCarthy [read more]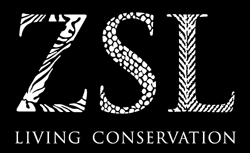 The Zoological Society of London (ZSL) is a charity devoted to the worldwide conservation of animals and their habitats. They work on the belief that "a diverse and healthy natural world is valuable in its own right and is essential for ensuring secure and healthy lives for people". ZSL seeks to motivate others to take conservation action in their daily lives, including through its support for ZSL London Zoo, ZSL Whipsnade and extensive educational activities. ZSL signed up to Sustainable Fish City, confirming its support for sustainable fish buying in its catering for staff and visitors.
Share
Get updates
Sustainable Fish: A campaign to protect precious marine environments and fishing livelihoods, and call for fish to be bought from sustainable sources. We want to show what can be done if people and organisations make a concerted effort to change their buying habits.
Menu
Support our campaign
Donate now to help us to protect marine environments and fishing livelihoods.