The Liverpool campaign is coordinated by Liverpool Food People and they need your help! If you are a food-serving business in Liverpool, please sign the pledge and help your city to become the world's first Sustainable Fish City, or contact liverpoolfoodpeople@gmail.com for more information.
The following food-serving organisations in Liverpool have signed the Sustainable Fish City pledge for their fish buying, also promising to promote sustainable fish to their staff and customers.
Local authorities and schools

Schools – Food for Thought
31 Schools across Liverpool have individually signed the Sustainable Fish City pledge with the support of Food For Thought, a not-for-profit school meals provider which delivers gold-Food for Life standard meals to schools in Merseyside. Food for Thought reinvests any profits from their catering service back into local school meals. They serve potatoes from Claremont Farm on the Wirral, and bread from a co-operative bakery in Anfield. The pledge means that they will now serve sustainable fish in school lunches.
Hospitals
The Walton Centre Hospital
The Walton Centre is the UK's only specialist hospital trust dedicated to providing comprehensive neurology, neurosurgery, spinal and pain management services. The 1,300 staff working for The Walton Centre treats more than 100,000 patients each year. The hospital provides over 120,000 meals per year to patients, and by signing the Sustainable Fish City pledge is affirming their commitment to sustainability.
Royal Liverpool & Broadgreen University Hospital NHS Trust
The trust operates the Royal Liverpool University Hospital, Broadgreen Hospital and Liverpool University Dental Hospital. Collectively managing 1030 beds, the trust serves around 900,000 meals per year to its staff, patients and visitors. The £429 million regeneration of the Royal Liverpool University Hospital is expected to make it the largest all single-patient room hospital in the UK on completion in 2017.
Universities
Liverpool Hope University
Founded in 1844, Liverpool Hope was originally an ecumenical academic institution, but now embraces principles of all faiths and none. The catering team have already implemented a number of good food initiatives – waste kitchen oil is converted to biodiesel, free range eggs are served, and the restaurant offers a discount for using crockery rather than disposable cutlery. The University will now serve only sustainable fish in all catering outlets and hospitality, and communicate this to students and staff.
Liverpool John Moores University
Founded in 1825 as the Liverpool Mechanics Institute, this modern and dynamic university is one of the country's largest with 25,000 students based across three campuses in Liverpool's City centre and Aigburth. As part of the pledge, Liverpool John Moores University have committed to serving sustainable fish in their Eat at LJMU outlets, and their hospitality and fine dining events.
The University of Liverpool
The University of Liverpool is one of the country's largest, with approximately 21,875 students. Many choose to live in catered halls, or purchase food from on campus outlets so food forms a central part of student life. The University aims to be a leader in all areas of sustainability, and are investing £600 million in infrastructure to encourage environmentally friendly practices. The University has set itself strong targets for seafood sustainability, and were the first university in Liverpool to sign the Fish Cities pledge.
Workplaces
This city has no pledgees in this category. Be the first organisation to pledge.
Restaurants and iconic businesses
The Conference Centre at LACE
The award-winning Conference Centre at LACE is situated on the edge of Sefton Park, in the beautiful surroundings of the lake, wooded areas and open spaces of Liverpool's largest park. The centre has sixteen conference rooms and offers meeting room catering facilities, as well as a restaurant for delegates and staff. The centre is a proud signatory of the Greater Mersey Food Charter; serving a variety of locally-sourced produce and, now, sustainable fish.
The Monro
The Monro is an award winning gastropub in the Ropewalks area in the centre of Liverpool. Spread over three floors, the Monro prides itself on their use of locally sourced, sustainable, high quality ingredients, with an innovative menu that changes seasonally.
What's at Sixty Two / What's Cooking Bar and Grill
Found at 62 Castle Street, What's at Sixty Two is a bar, restaurant and function space whose food offers diners a southern soul menu inspired by Memphis and flavours of the Deep South. What's Cooking Bar and Grill is the sister restaurant based at Albert Dock, and they support local butchers, farmers and bakers to provide fresh, high quality daily produce available from sustainable sources.
The Art School Restaurant / The London Carriage Works
The London Carriage Works is a multi award winning restaurant serving modern international dishes complemented by the use of local, fresh and seasonal produce. Chef Paul Askew is the founding Director of the London Carriage Works and recently opened a fine dining food haven in Liverpool city centre - The Art School Restaurant.
Eat the Atlantic
The Sustainable Fish Cities campaign cast its net over Eat the Atlantic; Liverpools' festival of food and part of Transatlantic 175; the 175th anniversary of the first Cunard transatlantic crossing and return of the Queen Mary 2 to Liverpool. Thousands of visitors discovered how to choose, cook and ask for sustainable fish. Chefs from six local restaurants provided sustainable fish recipes, crafted into recipe cards by local illustrator Becka Griffin. 'Fish Tombola' allowed visitors to win tinned sustainably sourced salmon and pole & line caught tuna donated by Princes & the Cooperative supermarket.
Sustainable Fish Cities 'fish swaps' introduced locals to the best ways of buying sustainable fish and discussed swapping popular fish species with more sustainable alternatives. The Eat Atlantic event proved a great success engaging the local community in the sustainable fish movement.
Share
Get updates
Sustainable Fish: A campaign to protect precious marine environments and fishing livelihoods, and call for fish to be bought from sustainable sources. We want to show what can be done if people and organisations make a concerted effort to change their buying habits.
Menu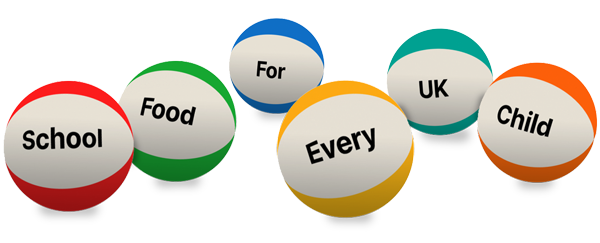 Ask your MP to end the school food postcode lottery now
Support our campaign
Donate now to help us to protect marine environments and fishing livelihoods.