Sustain is a powerful alliance of organisations and communities working together for a better system of food, farming and fishing, and cultivating the movement for change.
Together, we advocate food and agriculture policies and practices that enhance the health and welfare of people and animals, improve the working and living environment, enrich society and culture, and promote equity.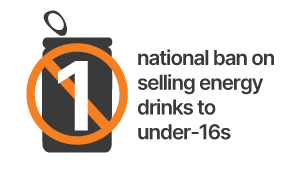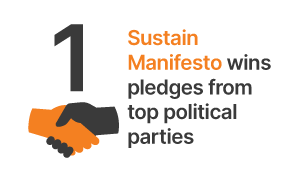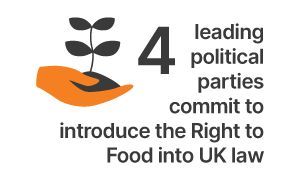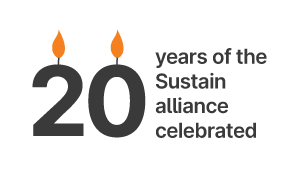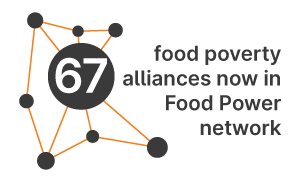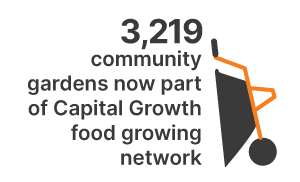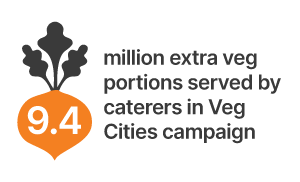 How we work
In collaboration with our membership and through our working parties and campaigns, we:
Facilitate the exchange of information to strengthen the work of the membership, and help promote their activities to the media and to policy makers.
Develop networks of members and allied organisations to devise and implement policies and practices on particular issues of common concern.
Advise and negotiate with governments and other regulatory agencies to ensure that legislation and policies on food and agriculture are publicly accountable and socially and environmentally responsible.
Encourage businesses to produce, process and market foods which are good for health and the environment, and to devise, invest in and maintain policies and practices that make sustainable food choices the easy choice.
"We are entering a decade in which we must achieve a radically different way of organising ourselves and organising the food system: one that restores nature, averts catastrophic climate change and ensures that everyone can live and eat well."
Kath Dalmeny, Chief Executive of Sustain, speaking at Sustain's AGM in December 2019
History
Sustain: The alliance for better food and farming was launched at the UNED-UK hosted Healthy Planet Forum on 17 June 1999. It was formed by merging The National Food Alliance and the Sustainable Agriculture Food and Environment (SAFE) Alliance, both of which had been established for over 10 years.
Membership
As an alliance, Sustain literally is its membership. Membership is open to national organisations which do not distribute profits to private shareholders and which therefore operate in the public interest. The organisations must be wholly or partly interested in food or farming issues and support the general aims and work of the alliance.
Funding
The alliance is independent from the agri-food industry and is funded from grants (from charitable foundations and government or government related sources), membership subscriptions and sales of publications. We also undertake paid contract work, where the results of the work will further the alliance's purpose. No funding is accepted from any source which would compromise, or appear to compromise, the alliance's principles.
Structure
The alliance is a registered charity (no. 1018643) and company limited by guarantee (no. 02673194). It is governed by its membership which meets annually. The membership elects a Council of trustees who meet quarterly to guide the work of the alliance, subject to approval by the members.
Each Sustain project or policy campaign is advised by a working party comprising relevant member organisations and other experts.