The Table, Southwark Street
The Table restaurant in Southwark Street, South London, treats food seriously, but they also aim to have a lot of fun in the process. They say that they try to source as much as possible of their produce locally – specifically from Essex, Surrey and Mersea – in order to reduce their carbon footprint. The meat is organic and free-range. Wherever possible they also use organic and seasonal products. The Table's organic bread is supplied by the artisan bakeries Seven Seeded Bakery and Rhodes, and their own baking is done only with free range eggs and organic flour.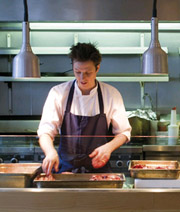 Sustainable fish is also an important part of The Table's approach to sustainable food sourcing, and is bought direct from the boat and fresh from Billingsgate Market.

Typical delicious and sustainable fish dishes at The Table include: Brochette of Mersea rope-grown mussels and pancetta and herb salad; Pan fried rock oysters, shitake, oyster and portobello mushroom salad; and Blackened Pollack with green beans, ginger and lime.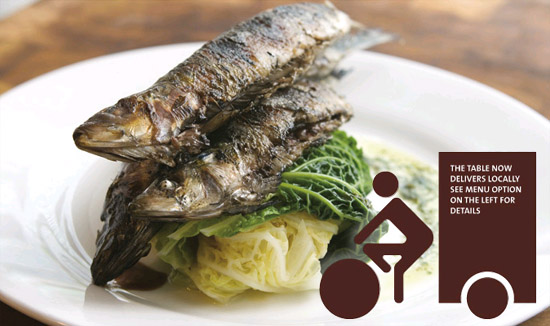 The Table, 83 Southwark Street, London SE1 0HX, see: http://www.thetablecafe.com/
Share
Get updates
Sustainable Fish: A campaign to protect precious marine environments and fishing livelihoods, and call for fish to be bought from sustainable sources. We want to show what can be done if people and organisations make a concerted effort to change their buying habits.
Menu
Support our campaign
Donate now to help us to protect marine environments and fishing livelihoods.