The Aberdeen campaign is being coordinated by Sustainable Food Cities Aberdeen (known as Granite City Good Food). They need your help! If you are a food-serving business in Aberdeen, please sign the pledge and help your city to become Scotland's first Sustainable Fish City, or contact Stephen Balfour (SFCPA@cfine.org) - who is based at Community Food Initiatives North East - for more information.
The following food-serving organisations in Aberdeen have signed the Sustainable Fish City pledge for their fish buying, also promising to promote sustainable fish to their staff and customers.
Local authorities and schools
Aberdeen City Council serve a collosal 2 million school meals per year accross nearly 100 nursery and primary schools and 12 secondary schools in the city. They sell sustainable fish as part of their Food For Life Served Here Silver award, and at least 5% of the ingredients used are organic. The schools also serve local or UK produce where this is available.

Hospitals
Around half a million people live in the Grampian area, served by 17 community hospitals – the largest of which are Aberdeen Royal Infirmary (with around 900 inpatient beds), Royal Aberdeen Children's Hospital and Aberdeen Maternity Hospital. This pledge to serve sustainable fish also covers Woodend general hospital and psychiatric unit the Royal Cornhill Hospital. The trust operates the largest catering operation in the Aberdeenshire area, serving 3.2 million meals per year, and the pledge is a fantastic boost to the Aberdeen Sustainable Fish Cities campaign.
Universities
Robert Gordon University is has around 16,000 students based in a campus in Garthdee, south-west Aberdeen. The University specialises in professional and business qualifications. The University has a Sustainable Catering Charter which includes clear requirements to serve sustainable fish. Robert Gordon ranked 114 in the 2019 People and Planet League Table for Universities
Workplaces
This city has no pledgees in this category. Be the first organisation to pledge.
Restaurants and iconic businesses
Community Food Initiatives North East (CFINE)
Community Food Initiatives North East (CFINE) is a charity and social enterprise committed to improving health, well-being and the environment, tackling poverty and building resilience through a range of different activities for and with vulnerable, low-income and disadvantaged individuals, families and communities. CFINE sells fruit and vegetables to businesses and private individuals to generate income for its charitable activities, such as operating a food bank, a mobile community café and a training kitchen as well as providing holistic support for those in need.
DaVinci's opened in autumn of 2017 and serves a seasonally-changing menu of authentic Tuscan dishes, with ingredients from local producers, including mussels and haddock. They will now only serve sustainable fish from their local supplier Granite City Fish.
Grant Arms Cafe is a small bed and breakfast in the beautiful Grampian countryside in Aberdeenshire, with an adjoining café serving breakfast, lunch and snacks. The café opened in 2019 and runs cooking demonstrations and classes, crafternoon teas and pop up suppers. Staff from Grant Arms have visited Peterhead fish market to understand more about the local catch.
Joseph Robertson is a family-owned seafood processing factory in Aberdeen - they were founded in 1878 and produce fish fillets, breaded fish products, fishcakes and prepared meals for sale in UK supermarkets. They use responsibly sourced fish for their products - including a lot of Marine Stewardship Council certified wild fish and they take steps to serve less well-loved species like pollock. Joseph Robertson will not use any unsustainable fish in their staff restaurant.
The Bay is one of the most popular and well-known fish and chip shops in the whole of the UK with diners travelling hundreds of miles to try their sustainable fish and chips. The shop has won too many awards to list including No1 Fish and Chip shop in the UK in 2013, and a 3-star Sustainable Restaurant Association award. The owner, Calum Richardson, is an active advocate for sustainability in the foodservice sector - he trains new chefs and checks other restaurants for their fish sustainability. The Bay sell Marine Stewardship Council certified haddock from Scottish waters
The Stack Restaurant and Bar is in the coastal village of Muchalls which overlooks the North Sea about 10 miles south of Aberdeen. The restaurant prides itself of serving locally sourced and seasonal food, including shetland mussels, local crab and cullen skink (a speciality from just along the coast in Moray).
Share
Get updates
Sustainable Fish: A campaign to protect precious marine environments and fishing livelihoods, and call for fish to be bought from sustainable sources. We want to show what can be done if people and organisations make a concerted effort to change their buying habits.
Menu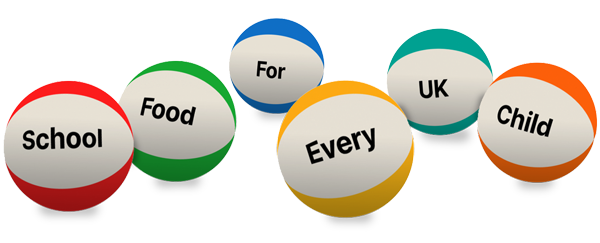 Ask your MP to end the school food postcode lottery now
Support our campaign
Donate now to help us to protect marine environments and fishing livelihoods.