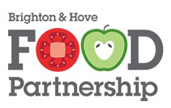 The Brighton and Hove campaign is coordinated by the Brighton and Hove Food partnership, and they need your help! If you are a food-serving business in Brighton and Hove , please sign the pledge and help your town to become the world's first Sustainable Fish City, or contact info@bhfood.org.uk for more information.
The following food-serving organisations in Brighton and Hove have signed the Sustainable Fish City pledge for their fish buying, also promising to promote sustainable fish to their staff and customers.
Local authorities and schools
Brighton and Hove City Council
Brighton and Hove City Council provide the catering service for 64 primary and special schools, and are committed to providing school meals that are freshly prepared using high quality and nutritious ingredients and have achieved the Soil Association's Silver 'Food For Life' award. The service supports sustainable fishing by serving Marine Stewardship Council certified fish, and especially including omega-3 rich oily fish.
Dorothy Stringer High School
Dorothy Stringer is a lively, vibrant comprehensive school where it is safe to learn and where everyone can play their full part both inside and outside the classroom. With approximately 1650 students, the school is proud of the opportunities offered outside the classroom in areas such as sport, performance, creativity and service.
The Brighton Centre - Kudos
The Brighton Centre is one of the largest purpose built conference and exhibition centres in the South of England, and is a venue of choice for a variety of exhibitions, meetings and conferences. Kudos provides the catering for the Brighton Centre, and also provides food and venue management services at fixed venues (including sports stadia and conference centres) across a number of contract catering market sectors in the UK.
Rodean School
Roedean is an independent day and boarding school for girls aged 11-18, situated just outside Brighton in East Sussex. The school is a community with many strong aims, including one where they value the environment.
Hospitals
This city has no pledgees in this category. Be the first organisation to pledge.
Universities
Brighton University
Brighton University is spread across five campuses in and around Brighton, and has over 22,000 students. The University of Brighton Strategic Plan (2012-15) outlines a commitment to "increase the role of sustainable development within all curricula, as academically appropriate", and has publicly available resources online to increase awareness on sustainability.
Workplaces
Brighton and Hove City Council Staff Dining
Brighton and Hove City Council provide a catering service for staff at their offices in King's House, Grand Avenue. They operate Brighton and Hove's Minimum Buying Standards across their catering, which are equivalent to the Soil Association's Bronze Food For Life Award and mean that no endangered fish is served.
Brighton University
Brighton University employs 2,500 staff across it's campuses in Brighton, Eastbourne and Hastings. Staff and students are served organic produce from Infinity Foods - a Brighton-based co-operative, British meat, and fresh produce supplied from Grand Parade's Edible Campus Garden.
Lloyds Banking, Hove
Lloyds was established in 1765 and is now one of the largest retail banks in the UK. Their operations division is based in Brighton and Hove, and they employ about 1,600 people across three main sites; Sussex House and Queen's Road in Brighton and City Park in Hove - making them one of the largest employers in the area. Lloyds' environmental policy claims that they are committed to reducing their CO2 emissions and that their catering provider will only serve demonstrably sustainable fish in their staff restaurant.
Restaurants and iconic businesses
64 Degrees
64 Degrees restaurant opened in October 2013, and has already achieved serious critical acclaim – being ranked in the top 40 UK restaurants in the National Restaurant Awards, and in September 2014, achieving a Michelin 'bib gourmand' award for offering top food at affordable prices. Their modern, tapas-style menu changes daily and includes a wide selection of seasonal fish and shellfish.
Bankers Fish Restaurant
Bankers fish restaurant is famous for quality fish and chips, and buy all their cod, haddock and plaice from sustainably managed Icelandic fisheries. They know - and have even visited - the Icelandic boats which supply them. The restaurant was crowned best chain in the National Fish and Chip awards 2012. Bankers operate a restaurants as well as a take away, and will even provide fish and chips for your wedding!
Bardsley's Fish and Chip Restaurant
Bardsley's was established in 1926 and has been a family run business for four generations. They serve a variety of fish species and operate both a take-away and restaurant in Baket Street, in the heart of Brighton.
Brighton and Hove Albion Football Club
Brighton and Hove Albion reached the FA Cup final in 1983. They have now achieved an equally impressive honour by becoming the first Football Club in the UK to have signed the Sustainable Fish City pledge. They have committed to serving only sustainable fish for their match day sales, hospitality catering and their restaurant at their home ground, the American Express Community Stadium in Brighton.
Fishy Fishy Brasserie
Fishy Fishy is a seafood brasserie with a strong emphasis on sustainability located in a Grade 2 listed building in the South Lanes on East Street, providing relaxed and informal dining. Fishy Fishy prides itself on the local produce it serves with great passion, with fish delivered to the restaurant from fishing boats operating a few miles away
GB1 Seafood Restaurant and Bar
GB1 is the restaurant of Brighton's prestigious waterfront hotel, The Grand. It specialises in freshly caught fish from the shore of Brighton, boasting 2 AA Rosettes for the seasonal variation represented across its innovative dining menus. The restaurant is committed to increasing awareness of the importance of sustainable fishing to its customers
Moshimo
Moshimo is a sushi restaurant located in the modern Opticon building in the heart of the Lanes in Brighton, and serves a variety of fish and seafood dishes. They produced FISHLOVE, a successful photographic campaign raises awareness of destructive fishing practices around the world.
SEA LIFE Brighton
SEA LIFE Brighton is the world's oldest operating aquarium, and attracts 2000 customers per day in the high season. As well as housing sharks, turtles, rays and sharks, the aquarium has an active research and conservation programme including seahorse breeding, marine animal rescue and rehoming injured and stranded animals. The SEA LIFE centre cafe serves snacks and sandwiches, and is switching it's sandwich fillings to sustainable options.
The Sussex Deaf Association
The Sussex Deaf Association are an independent charitable voluntary organisation providing support, social and welfare service for deaf, deafblind, deafened and hard of hearing people across Sussex. One of their most valued services is a series of Communication Clubs, which run social events including food. The Association will now ensure that all fish served is demonstrably sustainable.
Catchbox, the UK's first ever Community Supported Fishery, is a cooperative connecting people with their local fishermen in Brighton. The scheme aims to encourage responsible fishing, sustainable consumption of a wider variety of fish, and help people to get to know the fish in their seas. The scheme was shortlisted for the prestigious Observer Ethical Awards in the "Big Idea" category.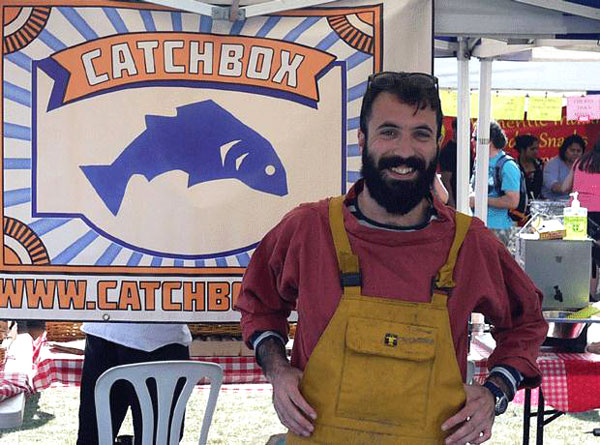 Kate Webb, a Brighton resident and Catchbox member, commented: "Being involved in Catchbox has made me much more connected to the fish I eat in terms of provenance, I know the man who caught the fish today! I know it's fresh, unpackaged, untreated etc this is important to me as it is a more meaningful 'shopping' experience... And more than that a more responsible shopping experience. Meeting the members who pick up their fish is nice as we have a shared interest - not just in fish but more proactively ethical eating! This creates a sense of community and a commitment to Catchbox. I have eaten local species of fish that I never tried before such as Gurnard and Brill and am now way more confident preparing, filleting and cooking fish....although really the prep can be minimal - just whole baked fish fresh out of the oven is a divine meal!"
Trudy Bridgeman-Rivett, Voluntary Catchbox Co-ordinator: "Catchbox brings fishermen and members of the community together in a co-operative – our members pay in advance for a share of a fisherman's catch, you never know exactly what you'll be getting but we guarantee it'll be super-fresh, local and that the guys who caught it are paid a fair price. The Brighton & Hove Food Partnership and their members helped generate lots of interest locally. When we first started, we had over 3000 register their interest in the scheme. We now have 300 members and each season has around 100 people sign up in Brighton for a share of the local catch. The scheme has since rolled out to Chichester and Worthing and influenced other national schemes across the country."
Share
Get updates
Sustainable Fish: A campaign to protect precious marine environments and fishing livelihoods, and call for fish to be bought from sustainable sources. We want to show what can be done if people and organisations make a concerted effort to change their buying habits.
Menu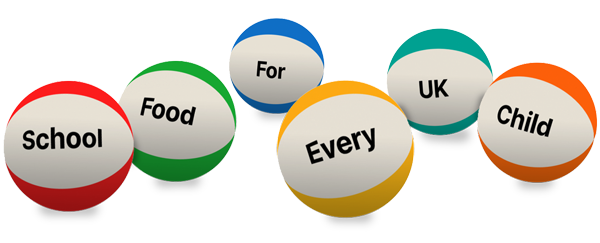 Ask your MP to end the school food postcode lottery now
Support our campaign
Donate now to help us to protect marine environments and fishing livelihoods.