St George's House, Windsor
St George's House is a beautiful and unusual venue situated within Windsor Castle. It was founded in 1966 by H.R.H. The Duke of Edinburgh and the then Dean of Windsor, Robin Woods, as a place where people of influence and responsibility in every area of society can come together to explore and communicate their views and analysis of contemporary issues in a setting that nurtures wisdom.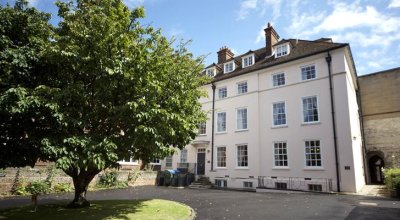 St George's House hosts some 60 consultations annually with three distinct strands: Social and Ethical Consultations; Clergy Consultations; and Consultations programmed by external groups and organisations in keeping with the ethos and practice of the House. In February 2012, the venue plays host to a Consultation on the future of fish in our seas, in which Sustainable Fish City is proud and honoured to be a participant, alongside government, policy, science, industry and sustainability organisations.
To support this important work, the catering staff at St George's House create a wise and nurturing food environment in which positive discussions can take place. As they explain, "We take great pride in producing fresh, great quality food, using the best the season has to offer. All the dishes on our menus are cooked from raw ingredients in our kitchen."

"Fruit and vegetables come from Covent Garden market (British produce where possible), and the pork, lamb, beef, venison and sausages come from the Royal Farms at Windsor, through the Windsor Farm Shop, located in the Home Park.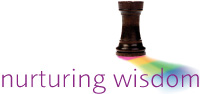 On seafood, the catering team says: "All the fish and seafood on our menus is sustainably sourced. We have taken advice from several bodies on how best to approach a sustainable fish policy, including the Marine Stewardship Council and the Marine Conservation Society. Weighing up such factors as sustainability and carbon footprint, we have selected a fine range of mainly local fish and seafood, including Cornish Black Bream, Scottish Mussels and Clams, South Coast Red Mullet and Arctic Prawns. All the fish and seafood offered on our menus has a green 1 or 2 rating from the Marine Conservation Society."
As the Catering Manager for St George's House, Neil McCarthy explains, "Everybody has a responsibility to select food that is sustainable and does not compromise the environment in its production. As caterers, that responsibility rests even more heavily, since we are taking decisions on behalf of our guests. Professionals in the food industry should be at the forefront of the move towards sustainability in all parts of their menus. This is not just an ethically-driven move: it makes good business sense. If we are not leading the way, we will be left behind as public attitudes inevitably shift towards sustainable species."

When it is published, and with permission of St George's House, we will promote the results of the Sustainable Fish Consultation on the Sustainable Fish City website. Sign up to our newsletter to receive details.
Visit the St George's House website at: www.stgeorgeshouse.org
Read the St George's food policy at: www.stgeorgeshouse.org/about-us/food/
Share
Get updates
Sustainable Fish: A campaign to protect precious marine environments and fishing livelihoods, and call for fish to be bought from sustainable sources. We want to show what can be done if people and organisations make a concerted effort to change their buying habits.
Menu
Support our campaign
Donate now to help us to protect marine environments and fishing livelihoods.