People
Matthew Johnson, General Manager, RSA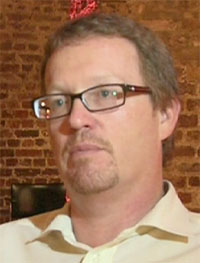 For over 250 years the Royal Society for the encouragement of Arts, Manufactures and Commerce (RSA) has encouraged enlightenment thinking and social progress. The RSA is a charity that encourages the development of a principled, prosperous society and the release of human potential.
RSA House is situated in the heart of London. As well as providing facilities for fellows the RSA House can be hired for commercial and social events.
So we were delighted when Matthew Johnson, the General Manager and RSA House, joined Sustainable Fish City. Matthew has taken time to explain why this is important.
---
Why do you think sustainable fish is important?
The way that we fish - with quota systems in place - causes thousands of fish to be thrown back into the sea damaged or dead. This is because they are not the species that the fishermen were after, or that they had reached the limit.
What inspired you to take action on sustainable fish?
The RSA has for a long time has had a policy not to use fish on the Marine Conservation Society 'endangered' list and joining the Sustainable Fish City campaign is a good extension of this.
And what have you done as a result?
All of our fish is now caught or farmed sustainably and our customers have accepted that by sticking to this philosophy we have had to remove certain fish from our menus.
What would you say to a restaurant who is interested in serving sustainable fish?
Shout about it to your customers and explain why you are doing it. Like our customers, they will understand and give their support.
What would you say to someone in a similar business to yours?
The positive feedback we receive all the time when people ask why we do what we do proves that customers believe in this. They want to help in their way, and will feel that they are if the dishes they choose are sustainably sourced.
What would you say to a business that hasn't yet tackled the issue of sustainable fish?
The move towards sustainable fish across the board is gathering pace all the time. Being part of it at the beginning is much better than joining in towards the end. It does not have to cost more and the various alternatives to traditionally caught fish species is growing all the time.
Find out more about the work of the RSA at: www.thersa.org
Hugh Fearnley-Whittingstall, Fish Fight

I have been travelling around the UK meeting fishermen, marine conservationists, politicians, supermarkets bosses, and of course fish-eating members of the public. It has changed the way I think about fish.