We were absolutely delighted to hear that the SEA LIFE London Aquarium was interested in joining in with the Sustainable Fish City campaign. Rebecca Carter, the Conservation Supervisor (left), and Jenny Hickman the Education Supervisor (right) for SEA LIFE London Aquarium, wrote to us to let us know the approach they are taking. They explain why they think marine conservation is so important, and why they are in a unique position to influence their many visitors interested in marine life.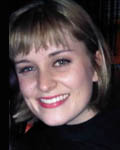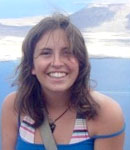 ---
Why do you think sustainable fish is important?
Many modern methods of fishing are irresponsible, destructive and wasteful; unnecessarily killing millions of marine creatures and destroying vital marine habitats. Add to this the ridiculous modern attitude to the fish we eat; billions of perfectly tasty, edible fish being thrown back to the ocean dead, because they are unfashionable, yet every year millions people die of starvation! When it comes to fish… the world has gone mad! The future of the entire planet, every human, creature and plant is dependent on the health of our oceans. It's time we started treating our oceans and the amazing life within them with the respect they deserve.
What inspired you to take action on sustainable fish?
Getting up close and personal to amazing marine life, such as the fantastic animals we are fortunate enough to work with, really brings home just how much we have to lose. SEA LIFE is all about celebrating the underwater world and we want to play our part in helping to save it as well.

And what have you done at Sea Life London as a result?
We work with many charities, raising awareness, collecting donations and gaining signatures on important petitions during conservation events we run regularly.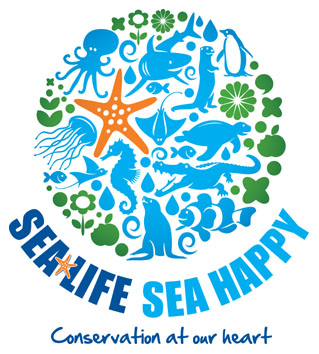 SEA LIFE London's new Sea Happy campaign has vastly improved the information on important issues, such as overfishing, displayed throughout the aquarium and focuses on simple, easy, positive actions we can take to make a difference. We still have more exciting new, conservation focused displays in the making so watch this space! We hope eventually to roll the Sea Happy campaign out across all SEA LIFE centres.
SEA LIFE London has recently teamed up with the Marine Conservation Society to supply all of our visitors with a free Good Fish Pocket Guide as they leave the aquarium, helping them to eat more sustainably!
Since signing the Sustainable Fish City Pledge we have begun taking steps towards improving the sustainability of all our display's food, fish served at private events held in the aquarium and also in communicating even more with the general public about marine conservation.
Our long-term aim is to influence not only the other SEA LIFE centres but the whole of the Merlin Entertainment's group and make Merlin a completely sustainable organisation!
What would you say to someone in other London attractions, similar to Sea Life?
We are extremely fortunate to be in a position to educate people about important conservation issues in a forum that is fun, entertaining and upbeat. A vast number of our visitors would not chose to watch a TV documentary, or read a magazine article about marine conservation, and yet we have the unique opportunity to reach them with this information; many people are dissuaded from learning about these serious issues because they can be very depressing, dismal subjects…

However... if we can inform the public through exciting, memorable, positive experiences then not only will they be more inclined to retain the information and pass it on, they will also feel optimistic and most importantly, PRO-ACTIVE about marine conservation!
What would you say to a business that hasn't yet tackled the issue of sustainable fish?
As things are, there is still a chance for us to turn things around. But if we don't take action then very soon it will be too late! The health of the entire planet is dependent on the health of our oceans meaning this is not an important issue, it is a VITAL issue! With so much support and advice available from fantastic organisations such as Good Catch and the Marine Conservation Society, there really is no excuse not to get on board with the sustainable fish fight. As these issues are being brought to the forefront of public discussion, attitudes to fish are changing and businesses who do not get involved are going to be left behind.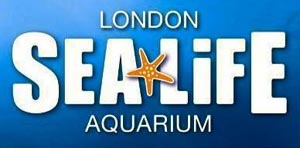 The SEA LIFE London Aquarium is based at The County Hall, Riverside Building, London SE1 7PB
Website: www.londonaquarium.co.uk
Share
Get updates
Sustainable Fish: A campaign to protect precious marine environments and fishing livelihoods, and call for fish to be bought from sustainable sources. We want to show what can be done if people and organisations make a concerted effort to change their buying habits.
Menu
Support our campaign
Donate now to help us to protect marine environments and fishing livelihoods.