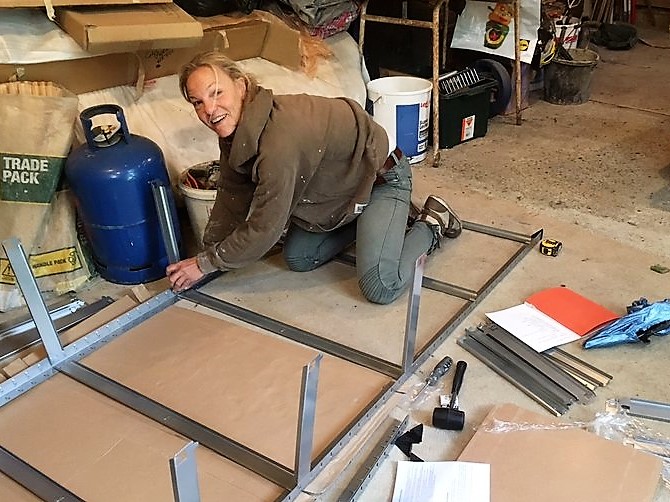 Photo credit: Phili Denning
So no sitting around eating cake or drinking wine this week.
No it's been time for all the physical preparations.
And unpacking a pallet of huge plastic (yes sorry!), airtight storage boxes. I was very pleased to confirm that my calculations had all been correct though. Shelves fit in the space allocated by hubby (phew) and the boxes fit on the shelves as planned, (another phew).
Nice break from the spreadsheets too!
---
​​Read the next stage in Phili's journey: Items out of stock, price changes and refunds
Find out what inspired Phili to start her food co-op journey
Share
Get updates
Menu
Support our charity
Your donation will help us support communities to set up and run food coops and buying groups across the UK to improve access to healthy food.