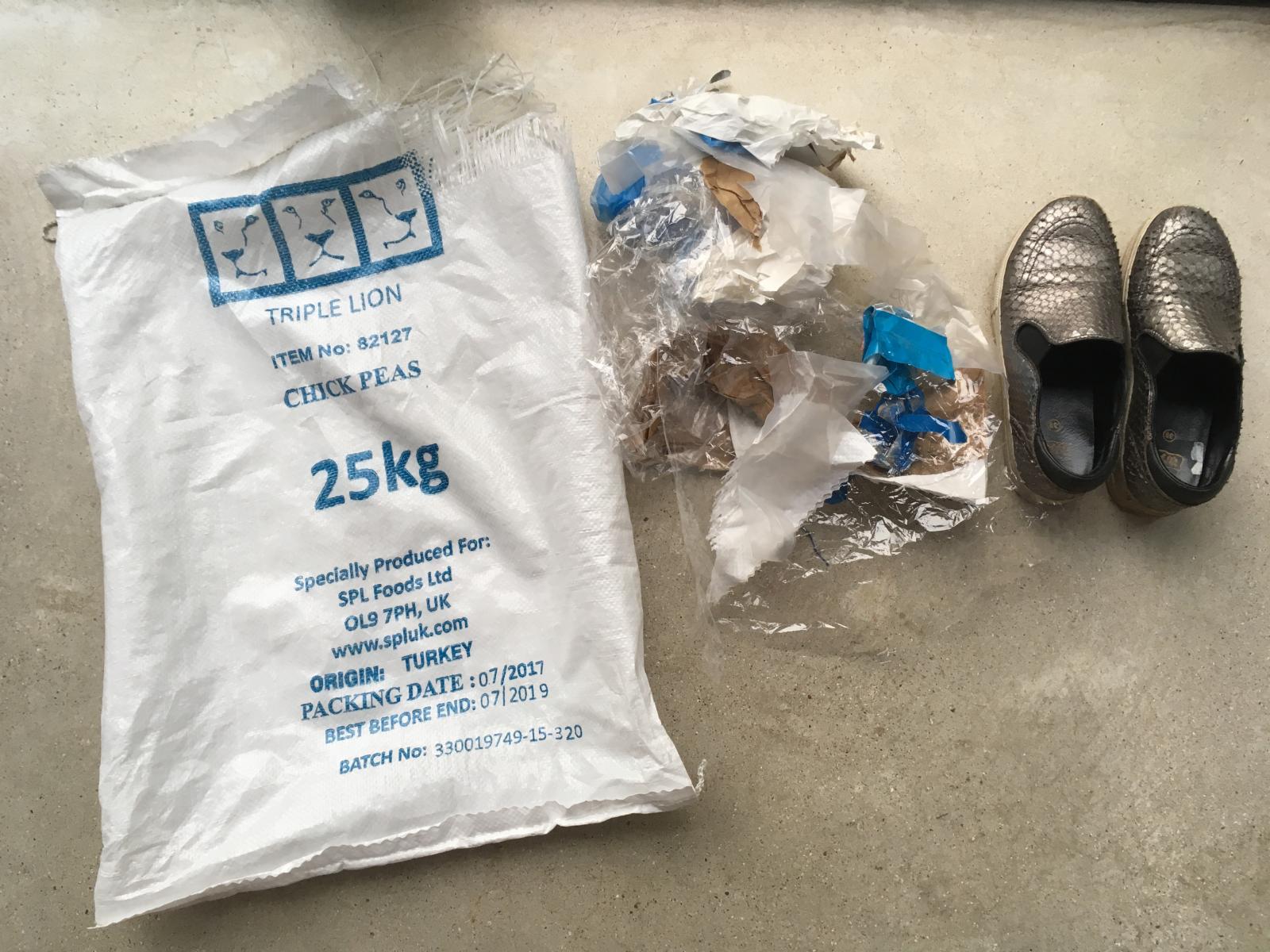 Photo credit: Phili Denning
It's been a great result with the packaging overall. This is what I had left for landfill from £1300 worth of food (the shoes are just in the photo for comparison).
Obviously there were some other plastic bags, but as mentioned previously I managed to use most of these to give goods out to members who will reuse them for future orders. A couple of other plastic sacks we will use for wood storage. And in fact, since taking the photo, the white sack has been taken by my 'muesli fan' member to replace her sports direct bag! Given that my main aim was to reduce plastic packaging I think we've done really well and I was very pleased that the majority of bulk bags from Suma were made up of triply paper sacks and not plastic weave sacks. I hope we can continue to do our bit to reduce the plastic crisis.
While I'm on it and you're reading this, here are some other ideas from www.lessplastic.co.uk for easy ways you can reduce your plastic waste: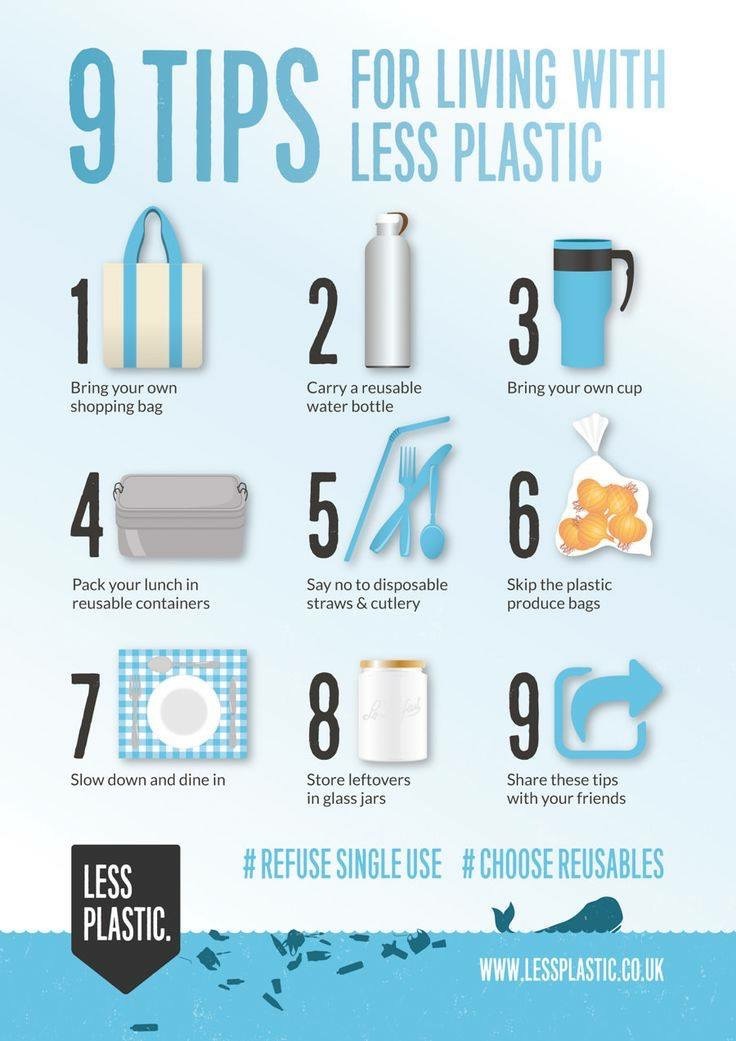 And some further tips and information can be found on:
---
​​Read the last stage in Phili's journey: Try, try and try again.
Find out what inspired Phili to start her food co-op journey
Share
Get updates
Menu
Support our charity
Your donation will help us support communities to set up and run food coops and buying groups across the UK to improve access to healthy food.