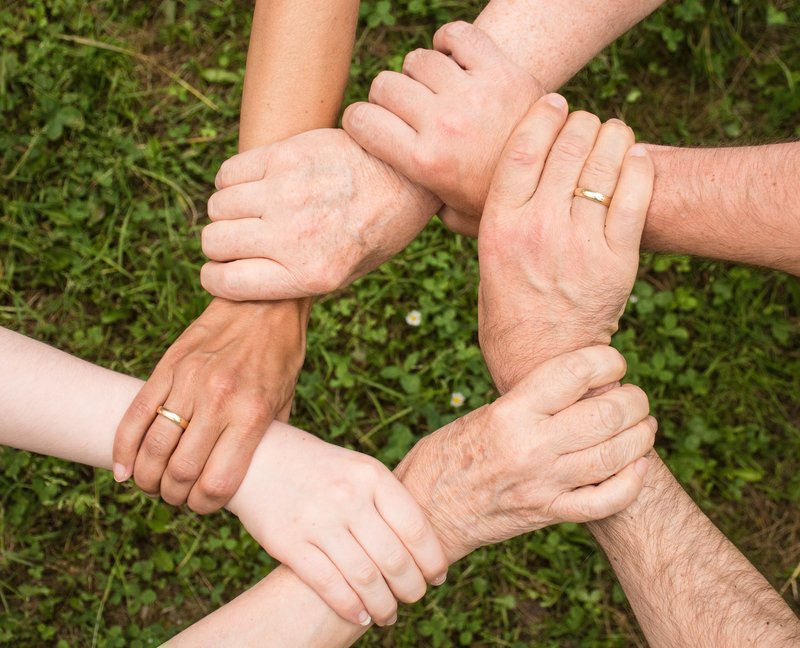 Photo credits: Phili Denning
This week I have considered in more detail how the group will actually function, how to explain this to people and who I will ask to join initially.
As mentioned before I think I need at least a core of 5 members to meet the minimum order value. Thinking about the people I know and have already mentioned the group to, I have 14 people in mind to ask initially to see if they are interested.
Again referring to the Food Co-ops toolkit, I took their idea for starting with ordering 20 items in bulk, but how will I know which items are going to be the ones to get?
I decided to send out a list of 54 basic items with the price per kilogram listed (assuming we order at the largest sizes available) and asked people to send back a provisional order of what they would like if these items were available and in what amounts (in kg).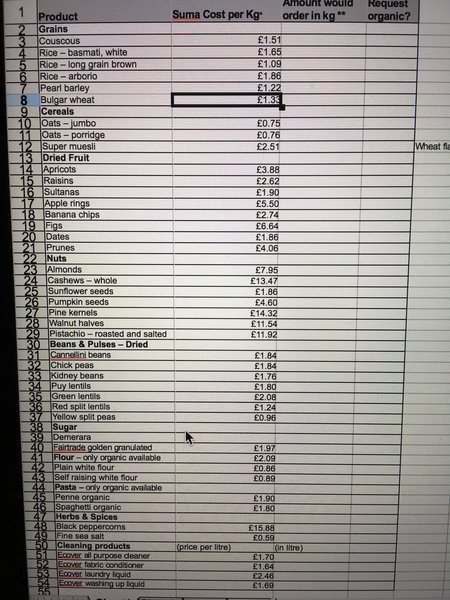 I have asked people to order as big as they can so we can maximise savings and to think in terms of coming to collect their items roughly once a month or even every other month. Once I have the forms back, and fingers crossed people are up for joining, I will then look at what people are most interested in buying and come up with an order of the most popular 20 items. I also gave people the option to indicate whether they would want organic for any particular items or all items.
I've sent this provisional order sheet (photo credit: Phili Denning) out with a long email explaining the purpose and benefits of joining the group, details on the savings and costs, explanation of how the group will work, posing the organic question, information about Suma and so on.
Overall it will be cheaper, greener and more ethical food. How could they not be interested???
But now I wait for responses…..
---
​​Read the next stage in Phili's journey: Got my hands full now!
Find out what inspired Phili to start her food co-op journey
Share
Get updates
Menu
Support our charity
Your donation will help us support communities to set up and run food coops and buying groups across the UK to improve access to healthy food.