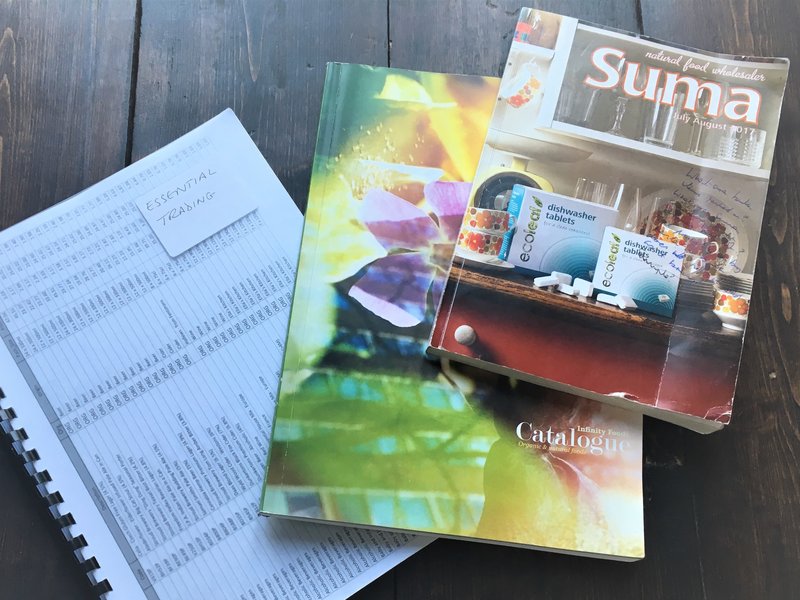 Photo credit: Phili Denning
Time to consider which wholesale supplier to use for my buying group. I looked into the following three UK wholefood wholesalers in some detail:
After many hours perusing their catalogues, comparing who stocked what, at what prices and in what different sizes I added all this information to my by now HUGE spreadsheet. I worked out the cost of each of the items per kilogram, if you bought the largest size available, then the next size down and then the smallest, but still, larger than supermarket sizes.
My research pointed me to Suma, they had the largest range of items, including non-organic and organic options, and the largest range of bulk sizes available. Often offering products in 3 bulk sizes say 25kg, 10kg, 3kg. Obviously the best price and least packaging would still be with the 25kg size but I knew we wouldn't be ordering everything in the largest size and wanted flexibility on that, especially at the beginning. Otherwise I could see myself and the family eating surplus stock for many years if the group doesn't work out!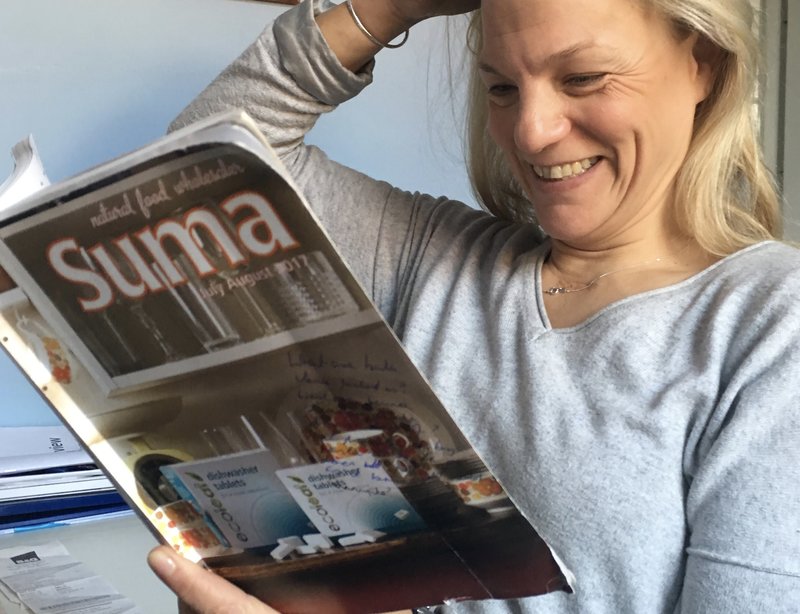 Photo credit: Phili Denning
Suma have a minimum order of £250 to receive free delivery and I felt that this would be doable if I managed to get a core group of 5 families involved.

Did we want organic or not as a group? I decided not to go with all organic products for now in our case as I felt the cost implication for this would preclude some people from taking part. It could be a consideration for the future if people are requesting it. If you plan to go down the full organic route for a group then I think Infinity are a very good option.

Further down the line I may consider using more than one supplier, but I need to keep things manageable for the moment as we get up and running.
---
​​Read the next stage in Phili's journey: Shelves, storage, scoops, scales
Find out what inspired Phili to start her food co-op journey
Share
Get updates
Menu
Support our charity
Your donation will help us support communities to set up and run food coops and buying groups across the UK to improve access to healthy food.