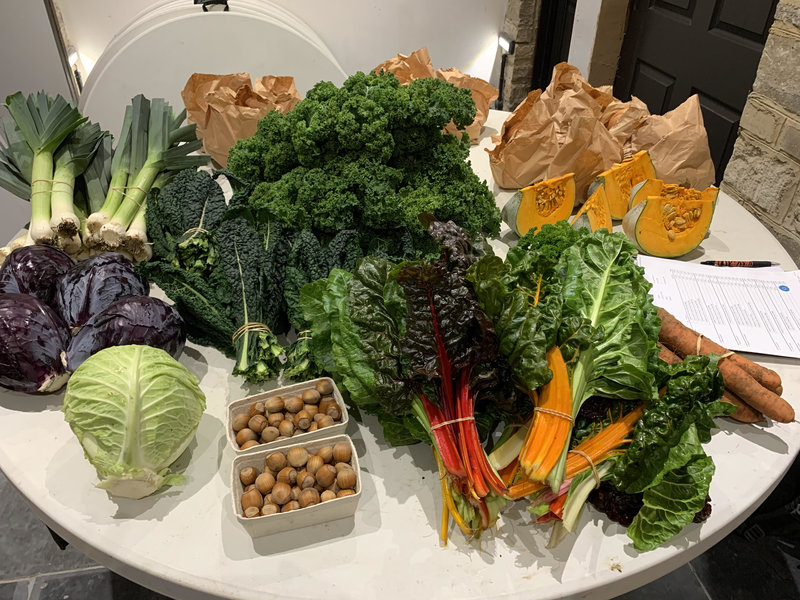 Photo Credit: Sarah Rees, Frome Food Hub
Offering local, sustainable produce without any hassle, the Frome Food Hub is an online click-and-collect service working to support local farmers and growers and campaign for a better food system for all.
There is a wide range of local produce on offer at Frome Food Hub including; free range meat, seasonal (and chemical free) fruit and veg, organic cows' milk, yoghurt, wine, beer, plants and household essentials. The majority of this produce is sourced from no more than 25 miles away, and even closer where possible!
Order online through the Frome Food Hub website from Thursday to Monday and come and pick up your fresh produce at the weekly collection on Wednesdays 5:30-7:30pm at the Bennett Centre, or have your produce delivered (within central Frome area).
You can even "try before you buy" at one of the quarterly tasting events that give customers a chance to meet the food producers, bringing some all-important transparency back into the food industry!
Visit our food co-op map to find out more about Arthur St and others like them.
Share
Get updates
Menu
Support our charity
Your donation will help us support communities to set up and run food coops and buying groups across the UK to improve access to healthy food.