As things stand, in law, the UK will leave the EU on 29 March 2019 without any deal if the Prime Minister cannot find common ground with MPs on what a withdrawal agreement should look like. Britain looks unlikely to finalise the majority of trade deals needed to replace the European Union's 40 agreements with other countries by exit day.
Further reading

Sustain Briefing, January 2019: We must not let Brexit cause a food crisis for people most in need.

Sustain Blog, August 2018: A 'no deal' Brexit will indeed mean shortages – mainly of food and farming jobs, workers, transport and common sense.
The Sustain alliance has expressed profound concerns about the implications for food, farming, fishing and the environment of a 'no deal' Brexit. Below, we explore what the implications might be. We have endeavoured to be as factual as possible, with references, because political emotions are running high. Our concerns relate to food standards, farming, animal welfare, antibiotics stewardship and to the well-being of consumers and the farmers, fishers, producers and natural systems that provide our food. If you have any suggestions for other questions, or comments, do please get in touch with orla@sustainweb.org.
---
1. So, we leave the EU without a deal. But the UK is a member of the World Trade Organisation and can trade on their rules. What is the WTO?
2. What does trading on WTO rules actually mean?
3. Will these new tariffs make our food more expensive?
4. Will new tariffs be added to the food exported by our farmers/producers?
5. Will our food standards change under a no deal?
6. Will there be hold-ups for food at UK ports and/or at Euro ports?
7. What about food labelling? Will that be the same?
8. What about our special protected food products like Stilton? They were protected by EU law? Will they still covered by that?
9. Given we export most of the fish we catch, and import most of what we eat, then if we leave the EU with no deal, will we still have cod and chips?
10. Can we stop foreign boats entering UK waters on 30th March 2019?
11. Will fish coming from the EU be subject to tariffs? And will UK fishers have tariffs put on their products?
12. Will hold-ups at the ports impact the British fishing industry?
13. Will we still uphold EU farming standards?
14. If we leave the EU with no deal, what happens to farm subsidies and rural development funding?
Menu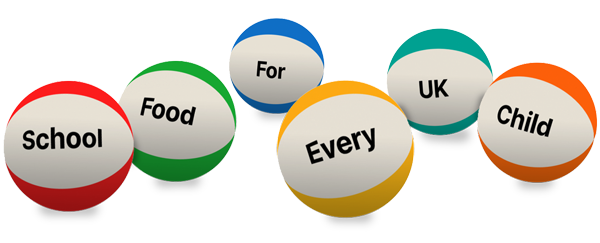 Ask your MP to end the school food postcode lottery now
Support our charity
Donate to enhance the health and welfare of people, animals and the planet.