There are two main ways that educational institutions can help their local area to become a Sustainable Fish City.
Serve sustainable fish
You can get your caterer, and food outlets on campus, to serve sustainable fish in meals, for food for meetings and events, and in food outlets around the campus. Talk to the people who provide your catering and tell them you want your university or college to sign up to the Sustainable Fish City pledge.
Promote sustainable fish
Your university or college can also use this commitment to tell staff, students and visitors about the important issue of sustainable fish. We're developing posters and point-of-sale materials to help you communicate to your customers, and will share ideas from participating educational institutions on this website. Get in touch to find out more.

Get in touch, and we'll help you through the process. If you've already taken action on sustainable fish, let us know and we'll feature your story on the website to inspire others to join in. Telephone Ruth Westcott on 020 3559 6777 or email: fish@sustainweb.org
Interested in training?
We have also helped caterers and chefs to learn about better alternatives to the fish they buy, and how to design menus to make best use of sustainable fish and seasonal produce. Read a report of a training event held at Billingsgate Seafood Training School in London, for around 40 chefs from different catering companies, restaurants, pubs and hotels. If you or your chefs would like to participate in a similar event, please get in touch.
Universities and colleges that have already signed up to Sustainable Fish City include: University of Brighton,;University of Bournemouth, Birkbeck; City University London; University of East London; Goldsmiths; University of Greenwich; Imperial College; Institute of Education; Kingston University; Queen Mary; Newcastle University; University of London; Royal College of Music; Royal Veterinary College; School of Pharmacy; The School of Oriental and African Studies (SOAS); and University College London - click here to find out more.
"As an educational institution, City University recognises its responsibility to not only provide healthy and sustainable food, but also to educate our staff, students and visitors on the advantages."
Dawn White, City University London
"The School of Oriental and African Studies is delighted to be a Sustainable Fish Champion. We hope that this fantastic project encourages other providers in the outsourced sector to increase their focus on sustainability of seafood sourcing."
Simon Button, SOAS Purchasing Manager
"UCL's Procurement Team has taken a vital and welcome step towards environmentally sustainable catering. 15,000 students and 9,000 staff will now be able to eat fish and seafood at UCL knowing that the meal or sandwich they picked really is wholesome, for the environment as well as for healthy eating."
Dr Eric Brunner, University College London
Share
Get updates
Sustainable Fish: A campaign to protect precious marine environments and fishing livelihoods, and call for fish to be bought from sustainable sources. We want to show what can be done if people and organisations make a concerted effort to change their buying habits.
Menu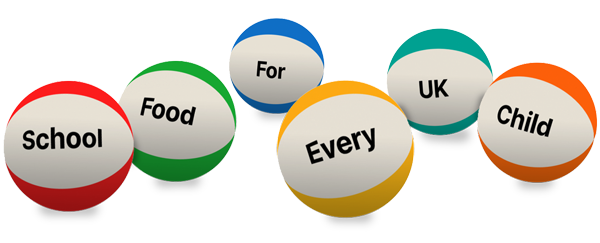 Ask your MP to end the school food postcode lottery now
Support our campaign
Donate now to help us to protect marine environments and fishing livelihoods.