There are two main ways that shops and markets can help places to become Sustainable Fish Cities.
Serve sustainable fish
Develop a sustainable fish policy. Tell your suppliers that you want to sell only sustainable fish. Sign up to the Sustainable Fish City pledge to make your commitment public, and develop a plan for how you will implement change, with the support of expert organisations.

We recognise that smaller shops and markets may lack the time and resources to develop a sustainable fish policy. For now, please consider signing up to the Sustainable Fish City pledge, and telling us (privately) who you buy your fish from. By going 'upstream' and talking to your supplier, we can help you influence a sustainable fish supply for London, for everyone's benefit.
Promote sustainable fish
Your shop or market can also use this commitment to tell customers about the important issue of sustainable fish and encourage them to make more sustainable choices and to support you in what you have chosen to do. Get in touch to find out more.
Get in touch, and we'll help you through the process. If you've already taken action on sustainable fish, let us know and we'll feature your story on the website to inspire others to join in. Telephone 020 3559 6777 or email: fish@sustainweb.org
Fish and chip shops
You may be interested in the 'Fish & Chip Awards', open to all takeaway fish & chip shops. One of the awards usually recognises fish & chip shops that have shown initiative in improving the environmentally responsible practices of their business and the seafood that they buy, serve and promote.
What action has been taken by the big supermarkets?
Conservation and consumer organisations regularly survey the leading supermarkets on how well they source, label and promote sustainable fish. The surveys show that the Co-op, M&S, Sainsbury's and Waitrose score consistently highly in surveys by the Marine Conservation Society, Greenpeace and the National Consumer Council (name changed to Consumer Focus, but now disbanded) over several years. Asda, Iceland, Morrisons and Tesco got disappointingly low scores and still have a lot of work to do to help secure a future for sustainable fish. Unfortunately, Aldi, Booths, Budgens, Farmfoods, Lidl, Netto, and Spar all failed to respond to the MCS survey.
"If you want to keep selling or serving seafood in the future it is imperative that you look after the present. To blindly take everything that is available without question is a recipe for disaster. We also have a duty to ensure that our children and grandchildren can enjoy the same products as we have enjoyed ourselves."
Chris Leftwich, Fishmongers' Hall


"We hope our customers will be inspired by Project Ocean and make sustainability a part of their everyday lives. Our hope is that 100 years from now, people will be still be able to enjoy the wonders of the ocean and that Selfridges will still be able to sell fish in our stores."
Alanna Weston, Project Ocean, Selfridges
Share
Get updates
Sustainable Fish: A campaign to protect precious marine environments and fishing livelihoods, and call for fish to be bought from sustainable sources. We want to show what can be done if people and organisations make a concerted effort to change their buying habits.
Menu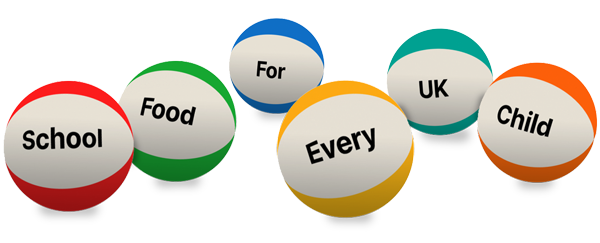 Ask your MP to end the school food postcode lottery now
Support our campaign
Donate now to help us to protect marine environments and fishing livelihoods.