Sustainable Fish Cities has racked up an impressive track record of success. Here are some of our proudest moments, making step-by-step progress towards a sustainable fish future:
Caterers that serve over one billion meals per year have now signed up to the Sustainable Fish Cities pledge to buy only verifiably sustainable fish, using the standards devised by our expert working party.
In 2021, our Net Worth report showed how Government investment in sustainable fishing could create over 14,000 jobs and generate £2 billion per year, generating interest from MPs and other policy-makers.
During 2020, we helped smaller fishers and fish suppliers hit by Covid-19 pandemic disruption find buyers for their fish; and helped keep local markets open to ensure access to healthy food for diverse communities.
In 2019, we worked with the Sustainable Restaurant Association to help Heathrow become the world's first Sustainable Fish Airport – inspiring change in restaurant groups across the country.
In 2018, we made the powerful case for British fishers missing out on £62m of public procurement contracts due to lack of data on sustainable fisheries to enable them to prove their sustainability credentials.
In 2018, we won commitments from JD Wetherspoons pub chain to sustainable fish buying, after AGM activism by our admirable sustainable fish campaigner Ruth Westcott.
During the period 2016 to 2020, Sustain gave evidence to numerous government inquiries into sustainable fishing, environmental concerns and fishing livelihoods post-Brexit, including coordinating responses to the new Fisheries Bill that replaces the governance of the UK's involvement in the EU Common Fisheries Policy.
Fishy Business: A report into sustainable fish in the contract catering sector in the UK in 2017, in which we found red-rated fish on menus
- several big caterers have now committed to exclude endangered stocks and species.
Sustainable fish in our top sports venues – in celebration of the Rio 2016 Olympics, we investigated how well the UK's top sports venues are serving and celebrating sustainable fish, winning several commitments to improve from iconic venues; our campaign coordinator Ruth Westcott was also invited to Japan to lobby the Tokyo 2020 Olympic Games organisers to follow suit.
Point the Fish Finger – in 2016 we successfully called on some of the UK's top high street restaurants to adopt a sustainable fish buying policy.
In 2012, after a long campaign and detailed work as part of our membership of the London 2012 Olympic Food Group, and our chairing of LOCOG's Sustainable Fish working group, we secured a commitment to verifiably sustainable fish at the London 2012 Olympic and Paralympic Games - the first ever such commitment for a major international sporting event.
Good Fish for London – every year since 2011, Sustainable Fish Cities has joined London Food Link in measuring the performance of London boroughs on their fish purchasing, and other measures of good food. The number of boroughs taking action on the fish served in schools and other council services has increased year on year, with over a third of London's 33 Boroughs now showing leadership.
We have also won several awards for our work.
A number of very large UK-wide businesses have signed the Sustainable Fish Cities pledge for their fish buying, also promising to promote sustainable fish to their staff and customers. Together, these businesses serve well over one billion meals per year. Some of the very biggest are listed below. We and our partners have support these to take tangible steps to achieve their commitments.

---

apetito produce pre-prepared meals - principally for hospitals, schools and care homes and meals-on-wheels, and serve a range of fish dishes for delivery direct to homes through their 'Wiltshire Farm Foods' brand. apetito were the first food manufacturer of their kind to sign up to the Sustainable Fish Cities pledge.
---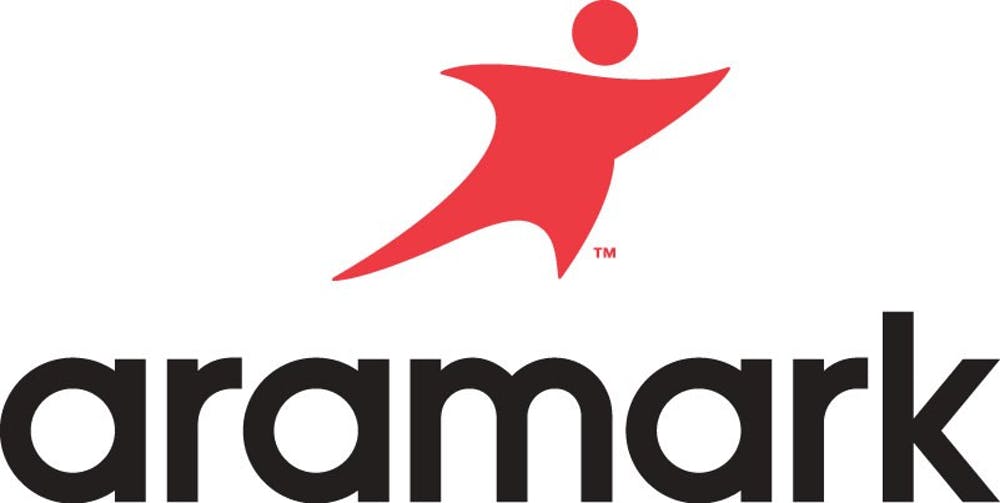 Aramark is one of the largest contract catering companies in the UK. They operate around 1000 sites, serving a portfolio of armed forces personnel, NHS staff and patients, university students, workplaces, government staff and prisoners. Aramark have already removed all fish considered 'Fish to Avoid' by the Marine Conservation Society from their menus and will now remove fish rated '4'; which is 'Fish to Eat Occasionally. Their sustainable fishing policy applies to all their contracts in the UK, so customers can have confidence that they will be served sustainable fish in whichever site they eat.
---

The Brakes Group is the largest wholesale supplier to the foodservice sector in the UK, serving millions of schoolchildren, hospital patients, workplaces and restaurant diners.
Their sustainable fish pledge is the first of its kind in the foodservice sector, and commits Brakes to a suite of measures which will ensure that all their general sale, own brand fish products are from verifiably sustainable sources:
As of 15th May 2015, no species considered 'Fish to Avoid' (Rated '5' by the Marine Conservation Society) will be purchased
The range of products which are Marine Stewardship Council Certified, and those rated '1' and '2' by the Marine Conservation Society (considered 'Fish to Eat') will increase. Brakes already sell the largest range of MSC certified products of any UK supplier.
Sales colleagues will be trained on sustainable seafood sourcing
All products rated '4' by the Marine Conservation Society (considered ok to eat very occasionally) will be removed by May 2016
Brakes will also include the Marine Conservation Society ratings on all products rated 1-3 on their online product directory, to help consumers to make the best choices.
"We are proud to be the first national fish supplier in the UK to commit to the Fish Cities pledge, giving Brakes customers unprecedented access to sustainable fish."

"The commitment will help caterers following important initiatives in their sectors such as schools' "Food for Life" or the new Hospital Foods Standard as well as supporting our group and independent customers' own sustainability claims. The new commitment means that customers buying Brakes products can meet their sustainability criteria and be confident in their supply chains."

Adam Swan, Category Director at Brakes on signing the Sustainable Fish Cities pledge. [Read more...]
---
More than three million people visit venues managed by BH live each year. One of the many services that they provide is food for day to day guests and large ceremonial events. BH Live is a social enterprise, which means that all profits are reinvested in social initiatives such as installing renewable energy and into the local communities in which they operate.
---
We are honoured that Raymond Blanc is an ambassador for the Sustainable Fish City campaign, supporting our work, for example by hosting the Sustainable Fish City Sustainable Seafood Summits held at Fishmongers Hall in London in January 2012 and January 2013. He has also been working to improve the sustainability of the seafood in his restaurants. As Raymond explains of his two restaurants:
"Brasserie Blanc is a place for relaxed enjoyment where I can offer you simple, high quality food that comes as close as possible to the meals that my mother prepared for me at home in Besançon. Meanwhile, Le Manoir aux Quat'Saisons is the fulfilment of a personal vision, a dream that one day I would create a hotel and restaurant in harmony where my guests would find perfection in food, comfort, service and welcome. Good ethics should be part of everyday business. Many restaurants and caterers in this are helping to protect our precious marine resources. They should get rightful recognition and inspire others to do the same."

Carluccio's caffès serve high-quality and authentic Italian food in outlets across the UK. Carluccio's joined the Sustainable Restaurant Association in May 2010 as a founding member. As part of their sustainability journey, Carluccio's joined the Sustainable Fish City campaign in 2011.
"We are aiming to improve both the social and environmental impact of our operations. We know this is just the start of a long journey for us, but we're proud of the small steps we've taken so far, and we'd like to share those achievements with our customers."

Carluccio's [read more...]
---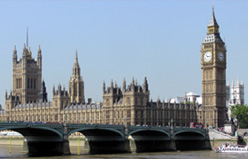 In June 2011, the UK government announced a new mandatory policy of using only sustainable fish in its catering for Central Government in England. The government has adopted the same definition of sustainable seafood as we have used for Sustainable Fish City and as for the London 2012 Olympic and Paralympic Games catering. This policy now covers all catering for Number 10, Whitehall, Central
Government departments, prisons, and some parts of the armed forces - greatly improving the sustainability of fish served in meals to around 400,000 people per year.
"We are sending out a clear message to the wider public sector to take the same action."

Minister of State for Agriculture and Food Jim Paice MP, on adoption by Central Government of the Sustainable Fish City standards into catering contracts [read government announcement...]
---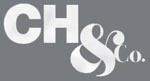 CH&Co provides at-work catering to some 80 businesses across the UK including Virgin Atlantic Airlines, Thames Water and Sony, and event catering at top venues including eight of London's highly esteemed livery halls as well as some of the leading attractions in London and beyond, serving an estimated 45,000 meals per day. CH&Co announced their commitment to the Sustainable Fish City pledge at the 2013 Sustainable Fish Forum hosted by campaign ambassador Raymond Blanc OBE. [read more...]
"These commitments build on our 2010 commitment to serve only pole and line caught tuna, and last year's hugely successful Ugly Fish Friday sustainability initiative. CH&Co was the first major caterer to take cod off the menu amid concerns over dwindling stocks and we are delighted to be in a position to make this pledge and support Sustainable Fish City. We have long been known for healthy, delicious food, but are increasingly finding that clients look for a differentiator in terms of sustainability and the environment when choosing a caterer, so we know it is the right thing to do for the environment and also for our business."

Caroline Fry, CH&Co Chief Executive for Business & Industry

---
Delaware North's UK business is one arm of the international Delaware North facilities and catering management company. They specialise in large stadia and event catering and serve food at some of the UK's most prestigious venues, including Wembley Stadium and the Queen Elizabeth Olympic Park. Inspired by the 2012 Olympic Games in London, Delaware North removed all fish that is 'red rated' by the Marine Conservation Society in the run up to the Games.

---
Elior are a large UK caterer serving food in a range of venues including workplaces, hospitals and education sites across the UK, including West Ham United. Elior signed the Sustainable Fish Cities pledge in April 2016. They are now rolling out MSC certification across their sites and have strong commitments to serving green-rated fish. Their sustainable fish policy is here:
Garrets are a leading Marine Catering Management Company and the largest Marine caterer in the world providing various on-board Catering services to Ship Owners and Ship Managers since 1991.
"We need to change our purchasing and eating habits if we are to sustain what is a delicate marine ecosystem. It is everyone's duty to help maintain the oceans of this world."

Barry Samms, Purchasing Manager for Garrets, on joining Sustainable Fish City
---
Top contract caterer Harrison Catering Services have committed to serving only demonstrably sustainable fish across their 270 UK locations. Their Sustainable Fish Cities pledge will affect the 100,000 meals they cook and serve each day to schoolchildren, students and office workers. Upon signing up in 2015, Gareth Harrison, Joint Managing Director of Harrison, said:
"Harrison is committed to sustainability throughout our business, so signing the Sustainable Fish Cities pledge is a natural fit for us and will complement our existing sustainability initiatives."
---

In 2011, the UK's House of Commons also signed up to the Sustainable Fish City pledge, confirming their commitment to serving only sustainable fish in food served to MPs and their visitors at the Houses of Parliament.
---

A division of ISS UK, ISS Facility Services Food and Hospitality provides catering services for workplaces, public restaurants, conference and events across the UK.
"We continue our journey as a responsible foodservice partner by signing up to the Sustainable Fish City Pledge. Ethical sourcing and sustainability are an important element of who we are and we will be delighted to demonstrate this every day throughout our client restaurant and dining facilities."

Andy Chappell, Managing Director, ISS Facility Services Food and Hospitality, on joining Sustainable Fish City [read more...]
ISS Education provide catering for primary, secondary and Higher Education schools and institutions and have a proud history of working with pupils and local authorities around the country to increase the sourcing and quality of their ingredients. ISS are proud to be members of the Food For Life scheme. They have already removed red-rated species from the menu, and have pledged to move towards MSC Chain of Custody certification across their business.
"As a specialist school caterer, we recognise that we have a real responsibility to ensure that we are protecting fish stocks so that future generations of school children can enjoy fish."

Sarah Henderson, Food for Life Co-ordinator for ISS Education, [read more...]
---
Levy Restaurants are one of the latest catering companies to sign up to the Sustainable Fish Cities pledge. They specialise in large event and stadia catering and are part of Compass Group. Compass Group has a statement on sustainable fish sourcing and Levy Restaurants UK have just announced their fish policy in more detail. Levy restaurants are now committed to gaining MSC certification and continuing to improve the sourcing and communication of fish across their sites.
---
London 2012 was a huge tourist attraction for London and the rest of the UK. The organising committee ran a consultation process to come up with their policy for Games catering [read more...]. In December 2009, they published the London 2012 Food Vision, which contains a commitment to "demonstrably sustainable" seafood.
This commitment helped inspire the organisers of Sustainable Fish City to challenge London to become the world's first sustainable fish city.
---

The National Trust, with over 3.6 million members and 55,000 volunteers, protects and opens to the public over 350 historic houses, gardens and ancient monuments. The National Trust's London properties are participating in the Sustainable Fish Cities Campaign.
"The National Trust is a charity which looks after special places - so the need to protect our oceans and the life they support is very clear to us. We serve only sustainably sourced fish in our 150 restaurants and cafés, deliciously prepared to traditional recipes."

The National Trust, on signing up to Sustainable Fish Cities
---

Restaurant Associates provides executive dining to companies across the city including leading law firms, investment banks and marketing agencies.
"Restaurant Associates has a long-standing commitment to sourcing its seafood as sustainably as possible. We serve 250,000 customers daily. And with 85% of our clients London-based, signing this pledge will have a huge impact on the fish being served in workplaces and restaurants across London."

Andy Harris, Managing Director of Restaurant Associates, on joining Sustainable Fish Cities [read a case study...] [read the press release...]
---
Sodexo is one of the largest caterers in the UK, providing food for public and private organisations including many of London's attractions such as HMS Belfast, the Cabinet War Rooms and the Chelsea Flower Show. Sodexo announced in December 2010 that it will have all of its restaurants and cafés certified to serve Marine Stewardship Council (MSC) certified sustainable fish. [link]
"Traceability of our fish from boat to plate has always been very important to us. With the MSC Chain of Custody certification, we have complete assurance that every step of the supply chain has been certified to ensure that we know that every piece of MSC fish that we serve comes from a well managed fishery. We are passionate about sustainable sourcing at Sodexo and have really engaged with our staff and customers at each of our sites with training initiatives and promotional material to get everyone working together to support sustainable fishing."

Michelle Hanson, Commercial Director for Sodexo UK & Ireland, on signing up to Sustainable Fish City [read more...]

---
T(n)S Catering were founded by two friends and chefs, Phil and Tim. They now operate the food and catering services for over 60 sites across business and industry, education and healthcare, with many sites in the south-east around Plymouth, where they began their business in 20013. T(n)S have strong commitments to sourcing locally-produced food; much of the fish they serve is landed in Plymouth, and includes less well-loved species like dab, coley, whiting and hake.
"We are delighted to have signed the Sustainable Fish Cities pledge – we have a responsibility to serve food which will ensure our customers and the environment are healthy for many generations to come, and we hope we can send a signal to the rest of the fish industry that all fish served in the UK should be sustainably sourced."

Caroline Scott, Operations Manager from T(n)S Catering
---
Sustainable fish will be on the menu from three caterers that serve over 40 million meals a year, after BaxterStorey, Caterlink and Holroyd Howe Independent signed up to Sustainable Fish City in July 2011. These three catering companies are part of the Westbury Street Holdings (WSH) catering group.
"We are delighted to sign up to the Sustainable Fish City pledge. Caring about ethical sourcing, good husbandry and quality fresh ingredients has been at the heart of our business since it was founded in 2000. Through our actions today we hope that we will have a positive impact in spreading the message of sustainable seafood through the millions of meals we serve each year."

Alastair Storey, Chairman and Chief Executive of Westbury Street Holdings [read more...]
Share
Get updates
Sustainable Fish: A campaign to protect precious marine environments and fishing livelihoods, and call for fish to be bought from sustainable sources. We want to show what can be done if people and organisations make a concerted effort to change their buying habits.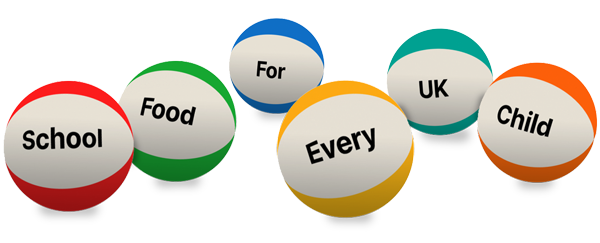 Ask your MP to end the school food postcode lottery now
Support our campaign
Donate now to help us to protect marine environments and fishing livelihoods.