How well are the UK's top contract caterers supporting ocean conservation through their sustainable fish buying policies and practices?
During autumn 2017, Sustainable Fish Cities conducted a survey of the main contract catering companies in the UK. Our purpose was to find out how well these big companies are supporting marine conservation through their sustainable fish policies and actions, and also to highlight any areas of concern. We invited the caterers to explain and provide evidence of their policies and action on sustainable fish. Here we present the findings of the survey, and recommendations for action to help ensure our oceans have a healthier future.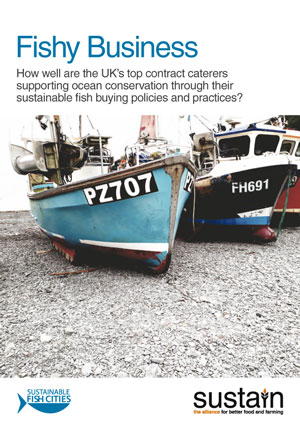 Fishy Business
14pp - 2017 | 1380Kb
Published 18 Dec 2017
Sustainable Fish: A campaign to protect precious marine environments and fishing livelihoods, and call for fish to be bought from sustainable sources. We want to show what can be done if people and organisations make a concerted effort to change their buying habits.