How can we help our fishing fleet through coronavirus?
The export market for the types of fish caught by British fishers is pretty much drying up. What can we do to secure their livelihoods, asks our Sustainable Fish campaign coordinator Ruth Westcott.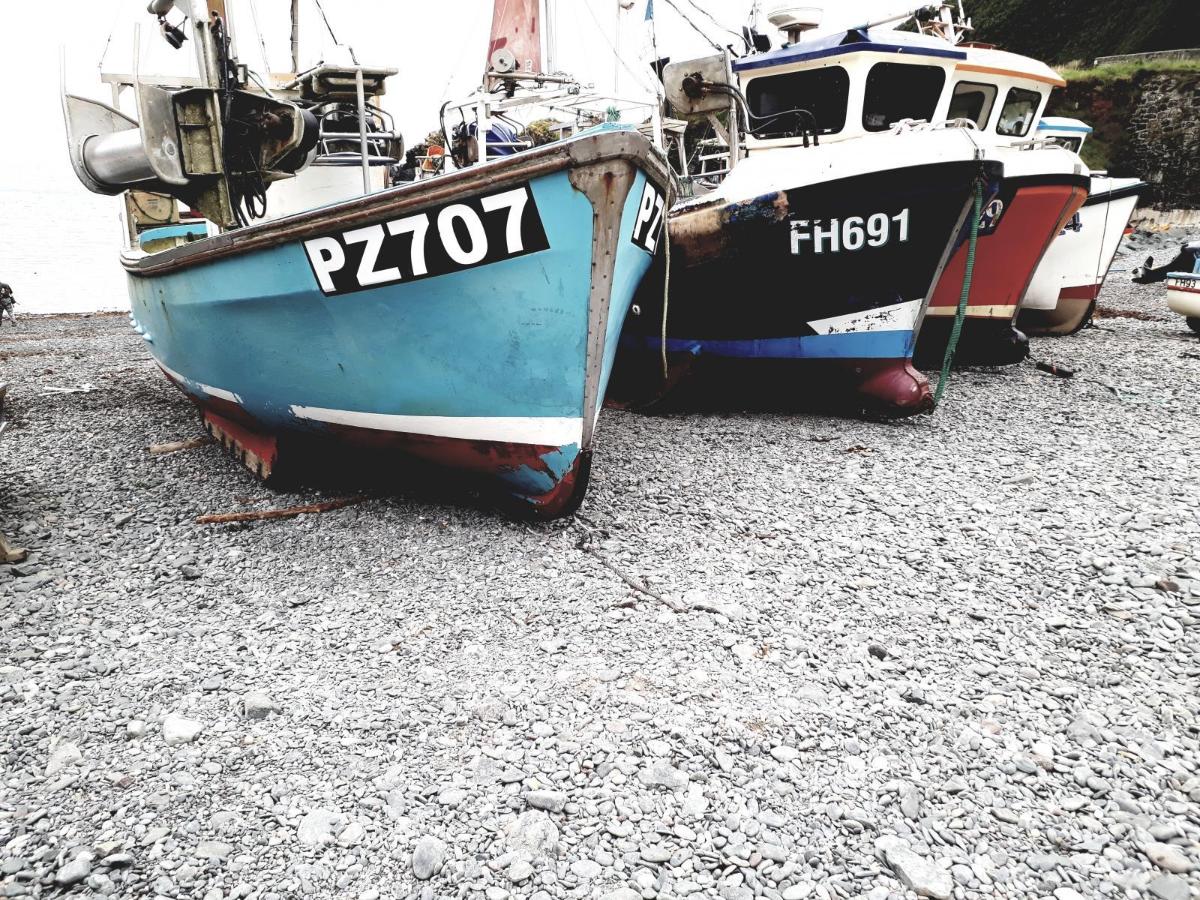 Photo credit: Ben Reynolds
Most of the individual fishers in the UK catch fresh fish and shellfish to sell to restaurants in France, Spain, Portugal, Italy, Denmark, or the UK. Unfortunately the market for their fish is pretty much disappearing overnight.
Those catching fish to be frozen should fare better - lots of people still want to eat fish and any that ends up in supermarkets should still have a secure market. But those catching fresh fish for the restaurant and pub market will very likely struggle.
These fleets are nearly all small businesses, or individual sole traders or self-employed people. So far the Government has not offered to secure the incomes of sole traders or self employed people. Fishers are incredibly important to the economy of coastal communities since the fleet supports incomes in markets and auction rooms, transport and processing. We are trying to understand how our Sustainable Fish Cities campaign and the caterers and outlets we work with can help, and hope to update further when we know more. But in the meantime, you can help to support our small-scale fishing fleets through this unprecedented economic crisis.
Individuals
Please, support your local fishmonger if you have one and can reach them safely. Many are offering delivery and/or safe-distance collection. Ask them to recommend fish that has been caught around the coast of the UK.
Direct-to-restaurant supplier Pesky Fish are able to scale up and will be delivering fish to your door very soon - sign up here to get the most incredible fresh fish and support small scale UK fleets
Businesses that sell fish, and are staying open
This includes retailers, fishmongers, public sector caterers, etc.
You have the opportunity to help our local producers through this crisis by buying UK-landed fish. Your supplier will be able to advise which species they have available - this could be very reasonably priced crab, langoustines (large prawns), lobster, hake, other shellfish, mackerel, herring, sardines, flatfish like sole, maybe some seabass and perhaps squid.
Please consider adopting some flexible dishes like fishcakes or fish pie that can use different species - you can say the fish will be 'catch of the day' or 'locally-sourced fresh fish' to avoid needing to be specific about the species.
Remember, some fish caught around the coast of the UK is considered 'Fish to Avoid' because it is severely overfished or being caught by very damaging methods, so make sure you ask your supplier not to supply this fish.
Seafood businesses
The seafood industry body, Seafish, are collating information about how businesses are affected by coronavirus and how you're responding. Email seafish@seafish.co.uk and they will share your story with thier analysis team. Seafish are also offering coronavirus updates.
Government
The UK Government has published guidance for businesses, employers and employees and a package of measures to provide support for public services and individuals, including
A statutory sick pay relief package for SMEs
Business Rate Relief for small businesses
Grant funding of £3,000 for Small Business Rates Relief (SBRR) and Rural Rates Relief companies
Loans for businesses who may need to respond to cash-flow pressures
Note: Further support for businesses and employees were promised by the Chancellor of the Exchequer and the four government administrations of the UK on Friday 20th March, 2020. Check the government website for details.
It is absolutely paramount that government go further to support UK fishing fleets. They must:
Guarantee an income for employees, sole traders and self-employed people, which would include fishers and associated industries. If fishers are losing their livelihoods, they need to be supported financially.
Local, regional and national governments must do what they can to support fishing businesses by buying UK-landed fish for the public sector (there are already standards in place to ensure that only sustainable fish is bought in the public sector, so that should continue).
Anyone on a low income must have enough money to buy what they need, and Sustain are calling for Government to release funds to those most in need. If you would like to add your organisation to the list of those supporting our action, please send your name, job title and the name of your organisation to: imogen@sustainweb.org.
Ruth co-ordinates Sustain's work on the Climate and Nature Emergency and on Sustainable Fishing, working to make food a central part of policies to tackle the climate and nature emergency at a local and national level; also to encourage businesses to adopt a fully sustainable fish policy, and thereby help transform the way the world's oceans are fished.
Ruth Westcott
Campaign Coordinator
Climate change and nature
Support our campaign
Donate now to help us to protect marine environments and fishing livelihoods.