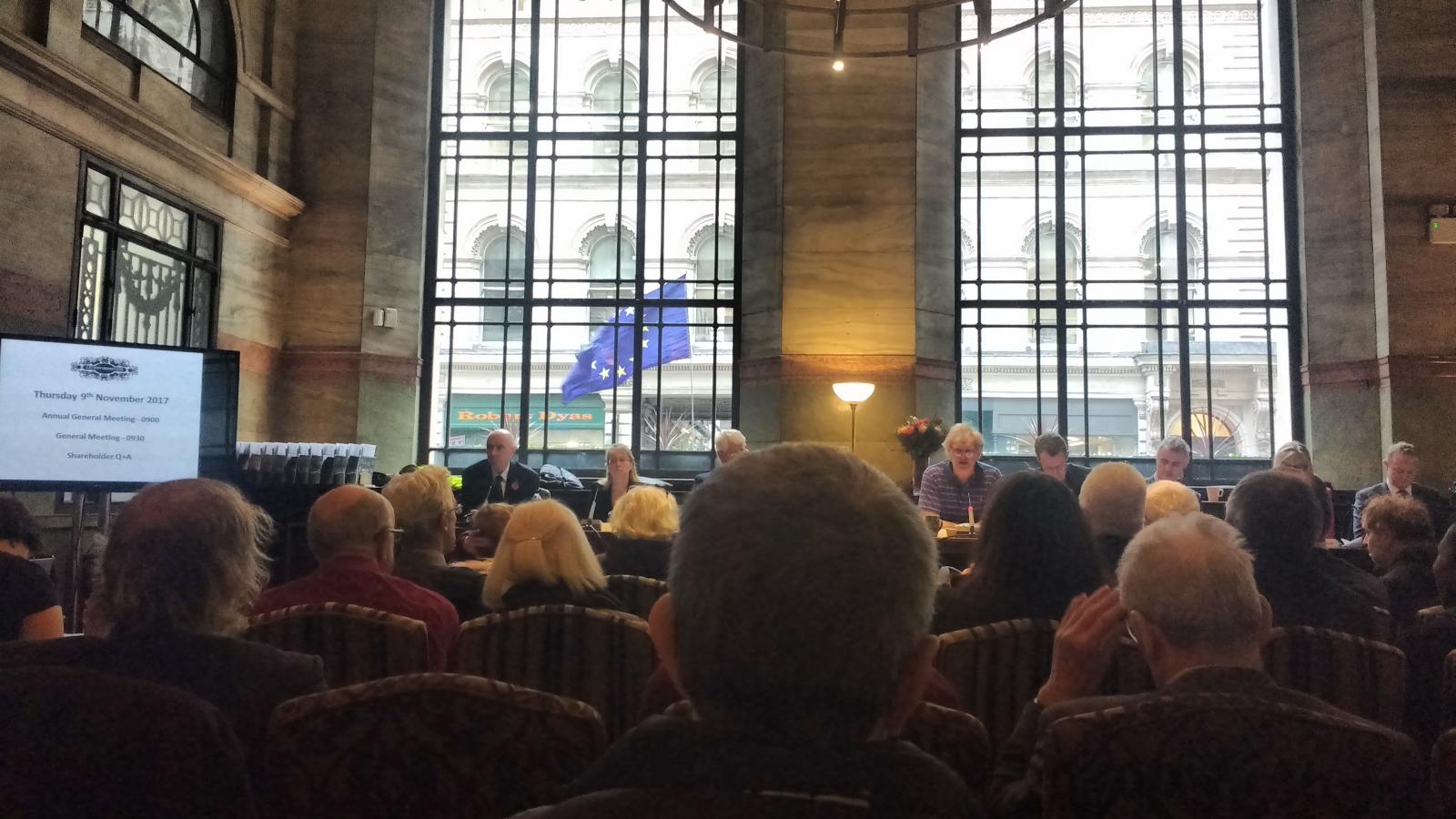 Wetherspoon proudly
claim to be the UK's largest fish and chip shop,
having served over 10 million portions of fish and chips, and with scampi, king prawns, salmon and tuna also on the menu, they are a large and influential buyer of fish in the UK.
Sustainable Fish Cities addressed the board of directors, inviting JD Wetherspoon to be the first pub group to sign up to the Sustainable Fish Cities Pledge, thereby committing to adopting a fully sustainable fish policy. The directors were particularly questioned on their policy for sourcing scampi, since
some sources
of langoustines – from which scampi is made - are rated 'fish to avoid' by the
Marine Conservation Society
.
Tim Martin responded by warmly welcoming questions about the provenance of JD Wetherspoon food, saying, 'This is something that we are working on, and we would really like to ensure that all our fish is sustainably sourced. If we do not improve, I invite you to come back to the AGM next year'.
Sustainable Fish Cities
first approached
JD Wetherspoon in 2015, calling on supporters to email Tim Martin to commit to a sustainable fish policy. The company have since published a
statement on their website
, but, at the time of writing, have not committed to a verifiable fish policy that would satisfy the standards of Sustainable Fish Cities.