Sustainable Fish Cities questions JD Wetherspoon directors
Ruth Westcott questioned the board of directors and JD Wetherspoon's founder and chairperson, Tim Martin, at the company's 2017 Annual General Meeting in a pub in the heart of the City of London.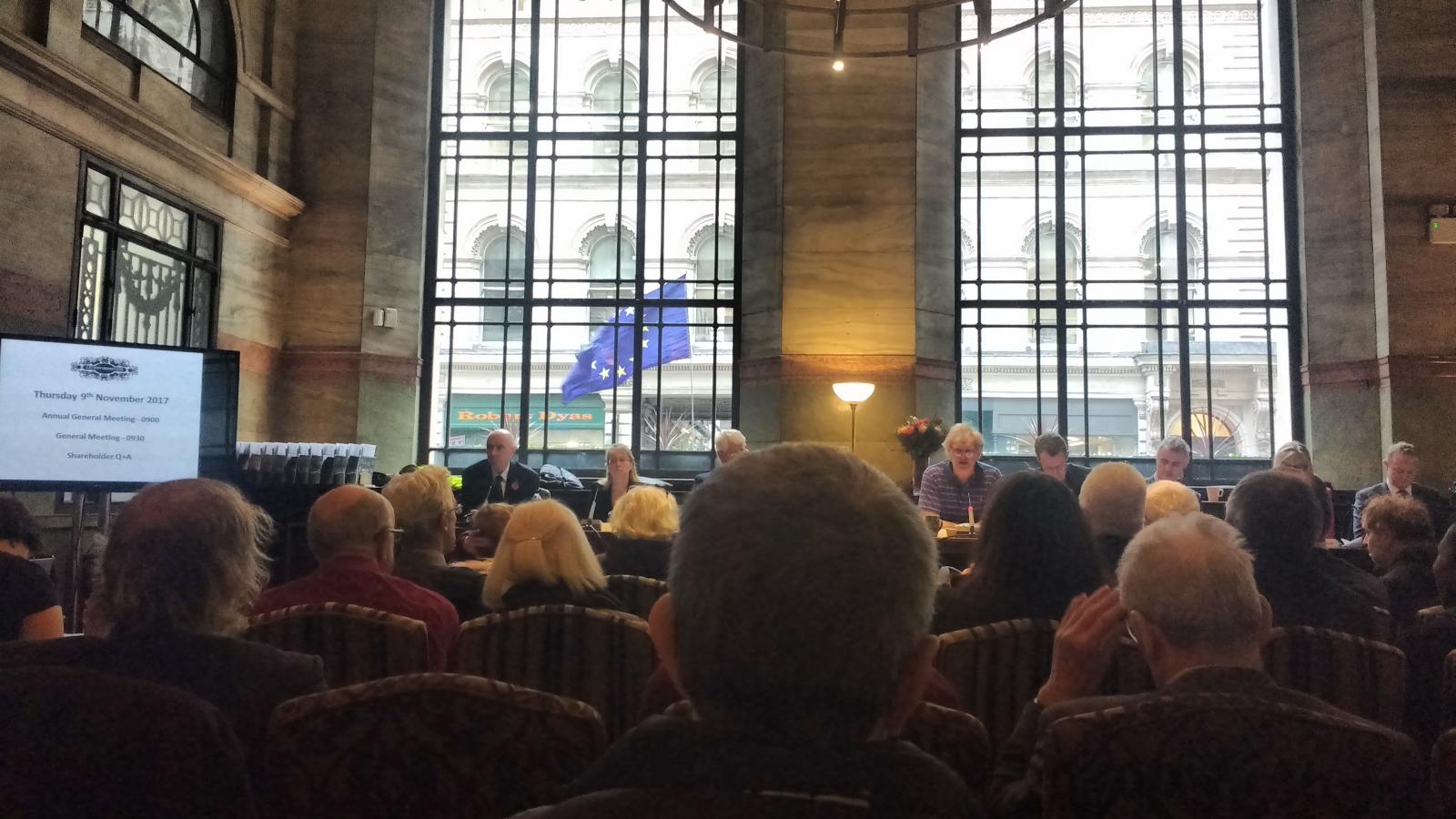 Tim Martin responded by warmly welcoming questions about the provenance of JD Wetherspoon food, saying, 'This is something that we are working on, and we would really like to ensure that all our fish is sustainably sourced. If we do not improve, I invite you to come back to the AGM next year'.
---
10/01/2018
Sustainable Fish Cities
SHARE
---
Sustainable Fish Cities: A campaign to protect precious marine environments and fishing livelihoods, and call for fish to be bought from sustainable sources. We want to show what can be done if people and organisations make a concerted effort to change their buying habits.