Honest Crust Act: A step closer?
Defra set to review Bread and Flour Regulations following 12 years of Real Bread Campaign lobbying.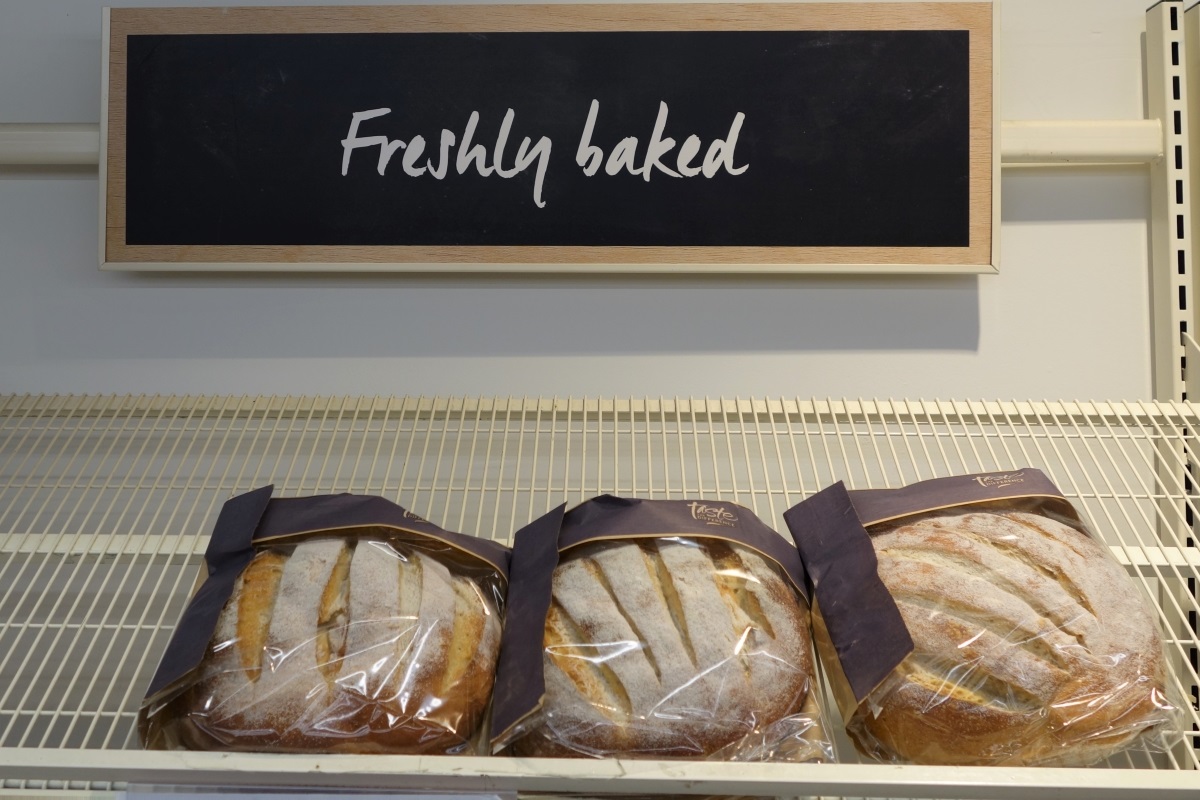 Freshly baked but was it made from scratch here today? Chris Young / realbreadcampaign.org CC-BY-SA 4.0
After more than a dozen years of calling for improved loaf labelling and marketing laws in the UK, and two and a half years since the government promised us such a review, the Real Bread Campaign has been invited to join the new Bread and Flour Technical Working Group (BFTWG).
In the invitation, Defra stated: "The BFTWG will be comprised of a small group of stakeholders that represent a cross section of the bread and flour supply chain that have broad issue coverage and representation." It went on to say: "The purpose will be to look into and resolve issues relating to the Bread and Flour Regulations 1998. Firstly we hope it will help inform Defra's review of the regulations but in the longer term we are hoping it can be convened as and when needed."
A follow up message added: "Defra alongside Food Standards Agency Northern Ireland, Food Standards Agency Wales and Food Standards Scotland who are responsible for Food Compositional Standards policy in Northern Ireland, Scotland and Wales have agreed under the Food compositional standards and labelling provisional common framework to jointly conduct a review on the Bread and Flour Regulations 1998 and the Bread and Flour Regulations (Northern Ireland) 1998 and have formed and internal working group for this purpose."
The first BFTWG meeting will be in late September 2021, though Defra has yet to detail the exact scope of the group. We will be taking this opportunity to present, yet again, our calls for an Honest Crust Act to help create a more level playing field on which SME bakeries have a better chance to thrive, and to protect the rights of shoppers to be able to make better-informed choices.
Real Bread Campaign co-ordinator Chris Young said: "I'm pleased that our persistence is paying off. Thank you to Campaign supporters who enable us to keep going, and to Grahame Morris, other MPs and friends who help us to keep these important issues on the table."
Who's around the table?
Defra advised that the organisations and companies they have invited to be part of the group are:
Association Bakery Ingredient Manufacturers (ABIM)
British Retail Consortium (BRC)
Cereal Ingredient Manufacturers Association (CIMA)
Department for Environment, Food and Rural Affairs
Department of Health and Social Care
Department of Health Northern Ireland
Federation of Bakers (FoB)
Food and Drink Federation (FDF)
Food Standards Agency Northern Ireland
Food Standards Agency Wales
Food Standards Scotland
National Farmers Union (NFU)
Prior Consulting (representing Mills Section of SPAB (The Society for the Protection of Ancient Buildings) and the Traditional Cornmillers Guild)
Real Bread Campaign
Scottish Government
Snack, Nut and Crisp Manufacturers Association (SNCMA)
Society for Protection of Ancient Buildings (SPAB)
Trading Standards
UK Flour Millers
The Grain and Feed Trade Association
Welsh Government
Which?
They also invited the following companies:
AB Mauri UK & Ireland
Allied Technical Centre
Lesaffre UK & Ireland
Omya
Premier Foods
Note that not all will necessarily accept the invitations and that others might be invited to join the group at a later date.
Updates
We will do our best to report on the progress of our proposals, however the BFTWG is being run under Chatham House Rules - ie we won't be able to say who said what at the meetings. Furthermore, Defra has stated: 'We strongly discourage publishing information relating to the BFTWG in the public domain since this is not the spirit of the forum, is likely to discourage open discussions and could result in discussion content and / or group membership having to be curtailed.'
16 May 2022: Defra replied: "The content of the BFR consultation is still under discussion. The draft consultation will also be subject to a collective cross-government agreement process so we cannot promise or confirm what it will include. Economists are currently working on assessing the potential impacts of possible options, and social researchers are helping us formulate appropriate questions to assist with the review. We will keep you updated and let you know when the consultation is published."
We responded:
I understand from your reply that you won't at this stage say what will be included in the consultation, but are there things that Defra has ruled out?
For the sake of clarity, please confirm if Defra has:
Excluded all members of the BFTWG from the process of drafting questions for the public consultation element of the bread and flour legislation review?
Already chosen (as Emily Miles understands) not to include in the public consultation the Real Bread Campaign's proposals regarding updated and improved regulation of marketing terms?
Rejected our proposal for mandatory full labelling (and point of sale display for unwrapped products) of all ingredients and any additives (including so-called processing aids) used in baked products?
9 May 2022: We still have not received a reply to our email of 22 April. We wrote again to Defra in reaction to a comment made by FSA chief executive Emily Miles: "I understand that proposals to add specific legal definitions for sourdough, artisan, craft, ancient, heritage, fresh, and freshly baked breads were considered but did not end up within the scope of the review."
We asked Defra to confirm that:
Defra will involve the Real Bread Campaign and other member of the BFTWG in drafting the public consultation questions, and when this process will begin.
Defra has not in fact decided to reject our proposals regarding updated and improved regulation of marketing terms without further discussion, and that they will be included in the public consultation.
Our proposal for mandatory full labelling (and point of sale display for unwrapped products) of all ingredients and any additives (including so-called processing aids) also remains on the BFTWG agenda and will be included in the public consultation.
If the answer to either question is 'no' please state exactly why Defra is rejecting further discussion of these steps necessary to better protect shoppers from being misled, and businesses (particularly SMEs) from unfair competition.

22 April 2022: Defra replied "I'm afraid we don't have a date we can give you at the moment, we will be looking to align the next meeting with the timing of the consultation." We responded by saying that the Real Bread Campaign would like to be involved in drafting questions for the consultation, asking when Defra plans/expects this process to begin.

20 April 2022: As nearly five months had passed since the most recent BTFWG meeting, we emailed Defra to ask when the next one will be.

1 March 2022: Defra replied "I have been through the document you have sent across, the arguments put forward are being considered by policy officials. We are still working to confirm what will be included in the public consultation on potential amendments to the Bread and Flour Regulations. There is currently no confirmed date for this consultation as things stand. We are working on this with our colleagues in DHSC and across the four nations so there a number of considerations that need to be factored in for timings. We are currently looking to launch the consultation this summer, when we have a better idea of a date we will be sure to inform you and all other members of the technical working group to give you fair notice."

14 February 2022: Having not even received acknowledgement of the email we sent on 21 January, we asked Defra to confirm that they had received it. We also asked Defra when the public consultation process would begin.

21 January 2022: We presented Defra with the case for a legal definition of sourdough bread.

30 November 2021: The discussions at the third meeting included our proposals for a legal definition of sourdough. There was resistance from other members of the group, with little (if any) support for them. It was also suggested this group, set up specifically to discuss the composition and labelling of flour and bread, was not the most appropriate forum to consider our other proposals at they relate to broader issues of food labelling and marketing. We continue to fight to keep all of these issues on the table and explore other avenues to protect Real Bread business owners and buyers.

5 November 2021: The second meeting of the group focussed on practical matters around the forthcoming mandatory addition, and labelling, of folic acid in most UK-milled flour. Implementation is likely to be 2023 at the earliest. Possible exceptions were also discussed.

22 September 2021: The first meeting was to agree terms of reference and scope for the group. The Real Bread Campaign coordinator was pleased that all of our Honest Crust Act proposals were on the table for discussion, though came away with a feeling that some in the group were keen to see some or all of our proposals swept off it as soon as possible. It was suggested that there might be more appropriate places to discuss them than the forum set up to discuss regulatory matters pertaining to bread and flour...

16 September 2021: ahead of the first meeting of the BFTWG, we submitted to Defra our proposed key improvements to the Bread and Flour Regulations 1998, and other relevant legislation.
See also
Just a selection of updates on this 12 year + mission:
Published 10 Aug 2021
Real Bread Campaign: The Real Bread Campaign finds and shares ways to make bread better for us, better for our communities and better for the planet. Whether your interest is local food, community-focussed small enterprises, honest labelling, therapeutic baking, or simply tasty toast, everyone is invited to become a Campaign supporter.
Action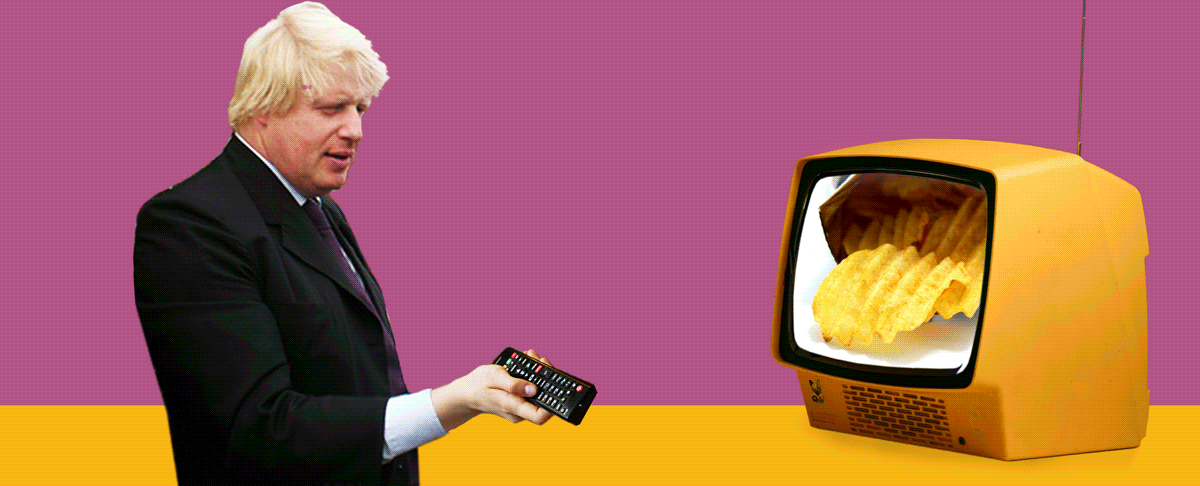 Tell Boris no #ChildHealthUTurn
Support our charity
Your donation will help support the spread of baking skills and access to real bread.