Calling Britain's bread and small business lovers
YOU can help get our Honest Crust Act debated in Parliament.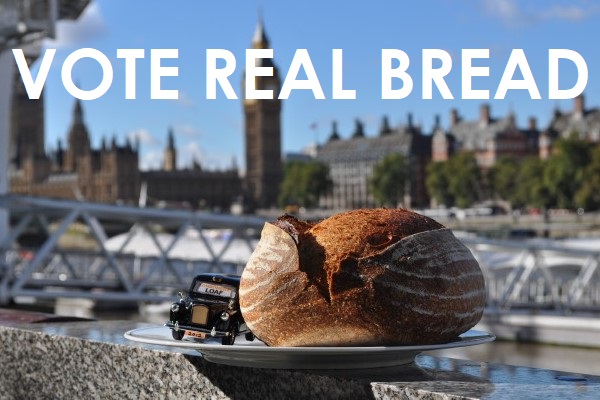 Real Bread in Westminster. Chris Young / realbreadcampaign.org CC-BY-SA 4.0
We believe that the continued failure of George Eustice, Victoria Prentis and the rest of Defra to set a date for the review of Britain's local labelling and marketing laws, first promised in October 2018 is an insult to the owners and employees of neighbourhood bakeries across the land, demonstrating an unwillingness to support these essential small business and the jobs they create.
We feel it also undermines work to build the reputation of – and trust in - British food, and the ability of shoppers to make better-informed food choices.
During Real Bread Week, the Real Bread Campaign co-ordinator was invited by the BFAWU Parliamentary Group to speak to a group of MPs. This was accompanied by Ian Mearns MP tabling Early Day Motion 1523 (EDM) calling for loaf labelling and marketing legislation to be debated in Parliament.
This EDM will help pave the way towards an Honest Crust Act, by showing cross-parliamentary support for the motion, so we need more MPs from all parties need to sign - we particularly need some Tories to sign.
How you can help
If you live in the UK, please take four minutes and a handful of clicks to urge your MP to sign and support this EDM.
1. Check EDM 1523 to see if your local MP has already signed.
2. If not, use this website to send a message to your MP.
3. Copy and paste the message below, or write your own.
4. Add your details and click to submit.
Suggested message
Please feel free to amend, or compose your own.
We suggest that bakery owners insert the following line before 'As a supporter…':
I am the local business owner of [bakery name and location] employing [say how many] people.
---
[Dear MP name – this is in the online form already]
I believe that you are the supporter of local, small businesses and the jobs they create - as well as the rights of shoppers - in our constituency and beyond. As such, it would be great if you could please sign Early Day Motion 1523 tabled by Ian Mearns MP: https://edm.parliament.uk/early-day-motion/58149
The Real Bread Campaign's call for an Honest Crust Act is to improve consumer protection, support job creation, and build the reputation of – and trust in - British food.
>At present, the entire baking industry (including cake and biscuit makers) employs about 31,000 people.
>British households buy something like 12 million (mainly additive-laden, industrially-manufactured) loaves a day.
>People buying this number of loaves from local SME bakeries instead could support around 75,000 jobs for bread makers alone.
>Even a smaller shift in purchasing would still boost the small, independent, neighbourhood bakeries that support more jobs per loaf and to keep our high streets alive in your constituency and local communities around the land.
I believe that one obstacle to small bakeries being able to create and sustain more jobs is the current but inadequate and outdated loaf labelling and marketing legislation. This abandons people to make buying choices based on incomplete product information and what I see as misleading use of all-but unregulated marketing claims.
At present, many descriptors - including freshly-baked, wholegrain, handmade, artisan, sourdough, heritage wheat, ancient grains - have no legal definition. This allows them to be used inappropriately and leaves consumer protection bodies (such as the Advertising Standards Authority and woefully-underfunded local trading standards departments) powerless to act. A further problem is that some loaves still can be sold without a declaration of the ingredients and any additives used in their manufacture. This all leaves shoppers in the dark about the loaves they buy - how they are made, with what, where and by whom.
There is an argument that not all shoppers read labels or care about these issues, and that those that do can just ask. Similar arguments were once made against the labelling of food allergens; traffic light labels for salt, fats and sugars; and clear declarations of the negative health consequences of smoking and drinking.
Time and again we have seen that industry self-regulation does not work. Please help protect us all from being denied the opportunity of making better-informed choices by manufacturers and retailers choosing not to declare important information on labels.
If you require further information, please visit the Real Bread Campaign's website or contact its co-ordinator Chris Young realbread@sustainweb.org
[Add your name after the 'yours sincerely']
---
Suggested tweet
If you have a Twitter account, please consider nudging your local MP that way as well. For example:
[insert your MP's Twitter handle] Do you love #RealBread, support #smallbusinessowners in your constituency & the rights of shoppers to make better-informed choices about the food we buy? Please sign #EDM1523 https://www.sustainweb.org/news/feb21-ask-your-mp-to-support-real-bread-edm-1523-honest-crust/ #RealBreadWeek #localbusiness #shoplocal #localjobs #localfood
Updates

30 April 2021: Grahame Morris MP wrote back to Victoria Prentis, slamming her 'flawed response'.
29 April 2021: Responding to a question from Grahame Morris MP, Victoria Prentis The Parliamentary Under-Secretary of State for Environment, Food and Rural Affairs wrote: "Consumers are already protected from false and misleading marketing..." and "Bakers, including traditional and artisan bakers of high-quality bread, have the ability to effectively market their products on their own merits and legislation supports such marketing..." Mr. Morris agreed to challenge these assertions and we sent information for him to use in his letter.
21 April 2021: To date 31 MPs have signed EDM 1523
What's an EDM?
As outlined on UK Parliament website, EDMs are:
...'motions submitted for debate in the House of Commons for which no day has been fixed. As there is no specific time allocated to EDMs very few are debated. However, many attract a great deal of public interest and media coverage.
EDMs are used to put on record the views of individual MPs or to draw attention to specific events or campaigns. By attracting the signatures of other MPs, they can be used to demonstrate the level of parliamentary support for a particular cause or point of view.
Published 24 Feb 2021
Real Bread Campaign: The Real Bread Campaign finds and shares ways to make bread better for us, better for our communities and better for the planet. Whether your interest is local food, community-focussed small enterprises, honest labelling, therapeutic baking, or simply tasty toast, everyone is invited to become a Campaign supporter.
Action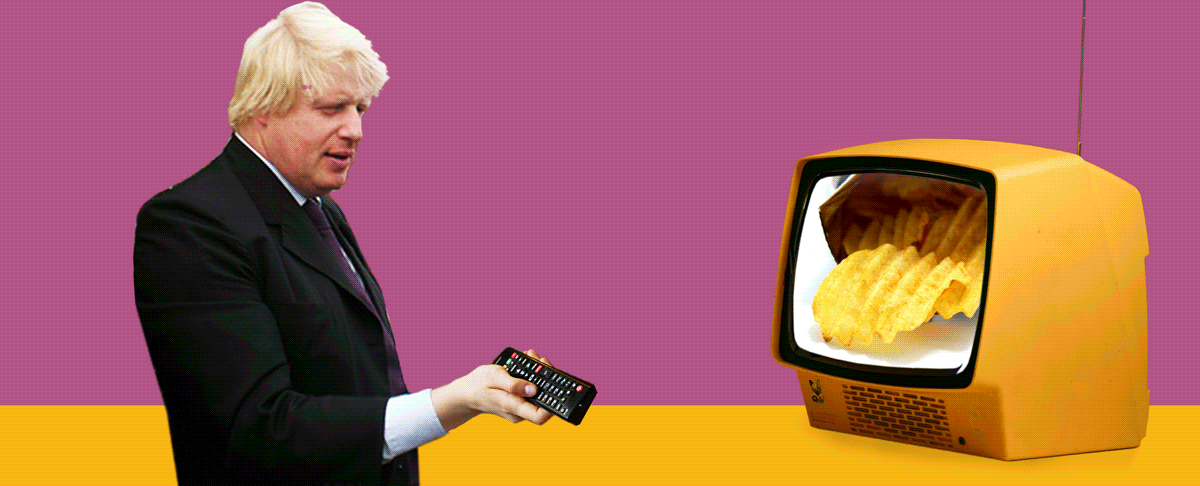 Tell Boris no #ChildHealthUTurn
Support our charity
Your donation will help support the spread of baking skills and access to real bread.