Updating and improving the Bread and Flour Regulations
The Real Bread Campaign's submission to Defra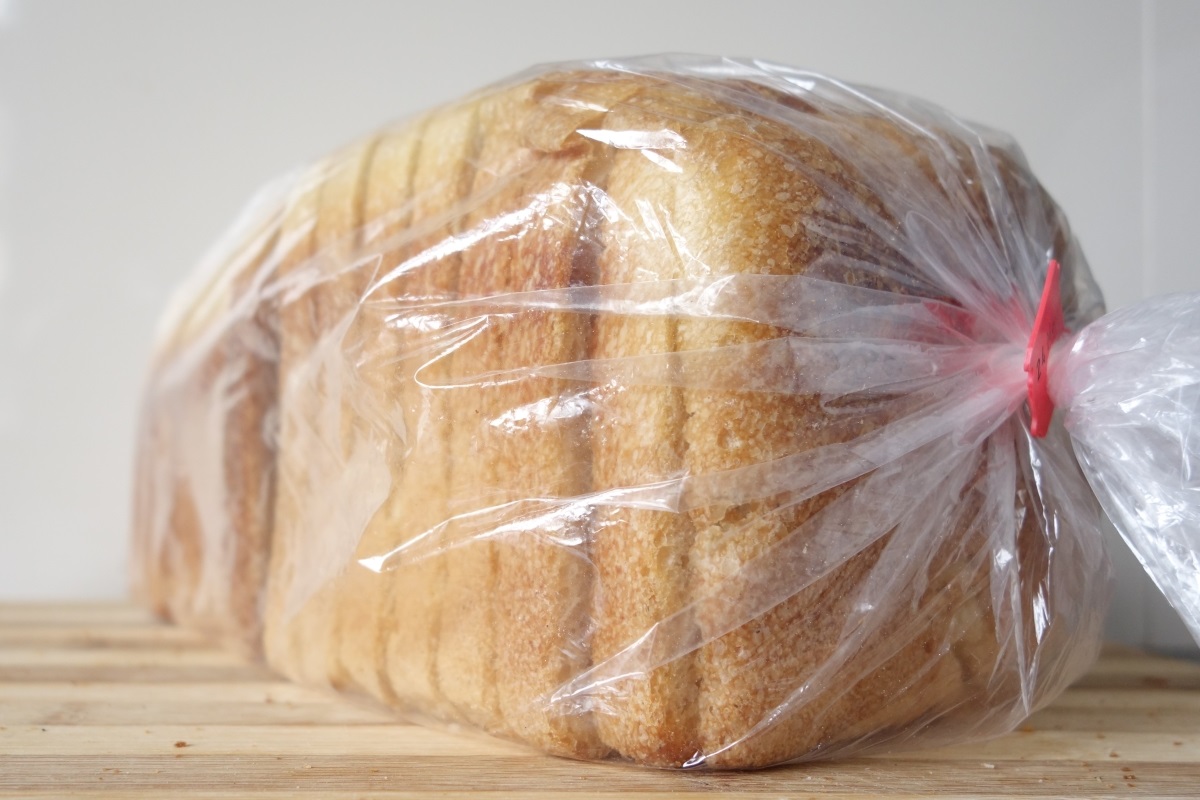 The shelf label says 'sourdough' but is it and what's in it? Photo: Chris Young / realbreadcampaign.org CC-BY-SA 4.0
This submission to Defra ahead of the first meeting of the Bread and Flour Technical Working Group (BFTWG) briefly outlines the Real Bread Campaign's proposed key improvements to the Bread and Flour Regulations 1998, and other relevant legislation. We believe that these are necessary to:
Update legislation to reflect the huge changes in the bakery and milling sectors, and society, that have taken place in the past 23 years.
Contribute to a more equitable marketplace for small businesses. Give clarity to producers, retailers, shoppers and consumer protection bodies.
Help people to make better-informed food choices.
Help build the reputation of, and confidence in, British food.
Our proposed top level measures include:
Mandatory display of all ingredients (and any additives) used for all loaves, rolls, flatbreads, sandwiches etc.
Meaningful, unambiguous, legal definitions of bread and bakery descriptors / marketing terms.
Our full list of proposals is below.
NB, we plan to go into more detail, and will be able to provide supporting evidence on specific elements of our proposed improvements, after Defra has revealed the exact scope of the review and remit of the BFTWG.
Introduction
The Real Bread Campaign believes that reform of current composition, labelling and marketing regulations for flour, bread and other baked products is needed to:
Account for sector developments, and changes in consumer needs and buying habits since they came into force.
Give shoppers instant access to material facts that will help them to make better-informed food buying choices.
Reduce the potential for inappropriate and potentially misleading use of marketing language, giving clarity to manufacturers, retailers, shoppers, and consumer protection bodies.
Help create a fairer and more level playing field on which SME bakeries have a more equitable chance of competing against the combined marketing might of the multi-billion-pound baked product manufacturing, sandwich, and multiple retailing sectors.
Background
Since the current Bread and Flour Regulations came into force in 1998, the milling, baking and retail landscape has changed unrecognisably, as have people's needs, expectations and buying habits. Britain leaving the EU offers us the perfect opportunity to fully review, update and improve legislation for the benefit of millers, bakery business owners, retailers, shoppers and consumer protection bodies.
The Real Bread Campaign has encountered and challenged many instances of practices that we believe mislead shoppers. Typically, this has been done by large companies with substantial marketing budgets and the scale to undercut the small, independent bakeries that help to support more jobs per loaf in their local communities and keep our high streets alive.
Examples include:
Products manufactured and frozen many miles away (even overseas) being defrosted and re-baked many weeks or months later in supermarkets and elsewhere, then marketed using claims such as 'freshly baked', 'baked in store' or other indications of freshness and proximity of production.
Loaves manufactured from highly-refined white flour and only a very small percentage of unrefined grain products being marketed using the healthy halo of wholegrain.
Terms including sourdough are being used to sell baked goods that are made using ingredients, additives and processes that result in fundamentally different products. Similarly, the term artisan is being used to name and market products that are the result of industrial manufacture, rather than crafted by what an average shopper would understand to be artisan bakers or processes.
Often, such products are sold using language and imagery associated with small-scale, artisan/traditional 'more natural' production and at a premium price compared to other products of industrial manufacture.
Time and again, our complaints to the Advertising Standards Authority and local authority Trading Standards departments have been rejected on the grounds that, without legal definitions or even robust guidelines, they are unable to judge whether the terms are being used misleadingly.
Meanwhile shoppers are being denied instant access to knowing everything used to make every baked product, for whatever reasons they might want or need this important information. Despite progress being made this year in full ingredient labelling for food that is pre-packed for direct sale (PPDS), it is still not mandatory for products sold unwrapped, or packed after selection by the customer. If deemed to be 'processing aids', some additives do not have to be displayed for any products, despite the possibility of their residues or by-products being present in the finished product. In some cases (eg added alpha amylase and transglutaminase) there is evidence that these might trigger allergenic or other negative responses in some people.
Proposals
We need an Honest Crust Act. The Real Bread Campaign calls for a full revision of the Bread and Flour Regulations, and sections of other relevant legislation, to cover all loaves, buns, flatbreads etc. that will include:
A legal definition of bread that would exclude products made using processing aids or other additives.
Displaying full lists of ingredients (plus any processing aids or other additives used) being mandatory for every product. This would be printed on wrappers of pre-packed and PPDS products, and on labels or point of sale displays for loose / unwrapped products.
Meaningful, legal definitions of 'fresh', 'freshly baked', 'baked in store', 'baked here today' and related terms. For example, made from scratch in the past 12 hours. Not to be used for 'bake-off' products or those containing artificial preservatives.
A legal definition of wholegrain in support of healthy eating choices. This would require at least 51% of the dry ingredients to be unrefined flour, flakes, meal or grain.
A ban on the addition of extra gluten, soya flour or other refined flours or meals to products named or marketed using the word wholemeal.
Sourdough legally defined as bread (see above) leavened only using a live sourdough culture, without the addition of baker's yeast or other raising agents. The definition would exclude the use of other ingredients/additives as souring agents or as sourdough flavouring, eg vinegar/acids or inactive dried sourdough powder.
Meaningful, legal definitions for words used to name and market grains, flour, bread and other baked products, including artisan, craft, ancient grains, heritage wheat and related terms.
In support of consumer choice, and to address concerns raised by previous flour 'fortification' consultations, we also call for:
The mandatory addition of 'token nutrients' to be replaced by minimum nutritional standards for flour, with exemptions available to traditional mills.
Traditional and other small mills being allowed to opt out of mandatory 'fortification' in the meantime.
Voluntary schemes
On several occasions, Defra has suggested that the Real Bread Campaign could establish a Traditional Speciality Guaranteed, or other protected name status for sourdough bread. It would not be possible to gain protected name status this generic term. Using a qualifier to set up a voluntary scheme for a specific type of sourdough bread would not protect buyers (or bakers) of any other loaf named or marketed using the word sourdough. Furthermore, this proposal is broadly rejected by SME bakery owners in the Real Bread Campaign network on the grounds of the unnecessary and disproportionate cost and administrative burden that participation would place on them.
Further notes
The UK baking industry currently employs around 31,000 people.
We calculate that small, local Real Bread bakeries have the potential to support up to around 75,000 highly-skilled, meaningful, sustainable jobs in our local communities to help keep UK high streets alive. This aligns with the UK's ambitious plans to 'build back better' and create more green jobs.
Key obstacles to any such growth include outdated and inadequate loaf labelling and marketing regulations, which allow unfair competition against independent SME bakeries.
Industry self-regulation tends not to create a level playing field, as such schemes tend to be biased towards the needs and abilities of big business/industry. Time and time again, voluntary approaches in the food sector have been shown to fail.
Our proposals would help to build trust in, and reinforce the reputation of, British food at home and abroad.
While we assume to be outside the scope of this review, we also call on the government for improved funding and support for:
Trading Standards and the Food Standards Agency to increase their ability to ensure that the letter and spirit of regulations and guidelines are followed.
Suitably funded measures to help people make better food choices, including better food education in schools and community settings.
Invitation
To help the Secretary of State, ministers, other MPs and civil servants with their research into these issues, and get first-hand accounts from business owners (and, potentially, their customers) we are happy to help arrange visits to bakeries and mills in the Real Bread Campaign network.
We are also happy to work with Defra and other members of the BFTWG to draft the wording for surveys of business owners, an of a public consultation to assess consumer understanding of, and attitudes towards, these issues and proposals.
See also
Just a selection of more recent updates on this 12 year + mission: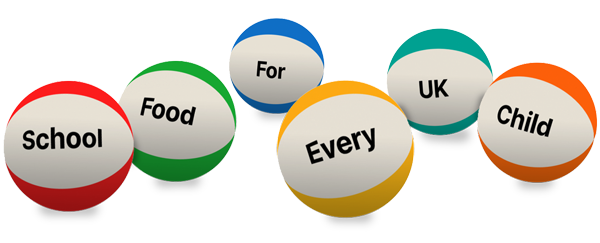 Ask your MP to end the school food postcode lottery now
Support our charity
Your donation will help support the spread of baking skills and access to real bread.