Watchdog considering bakery sector investigation
The Competition and Markets Authority is analysing concerns raised by the Real Bread Campaign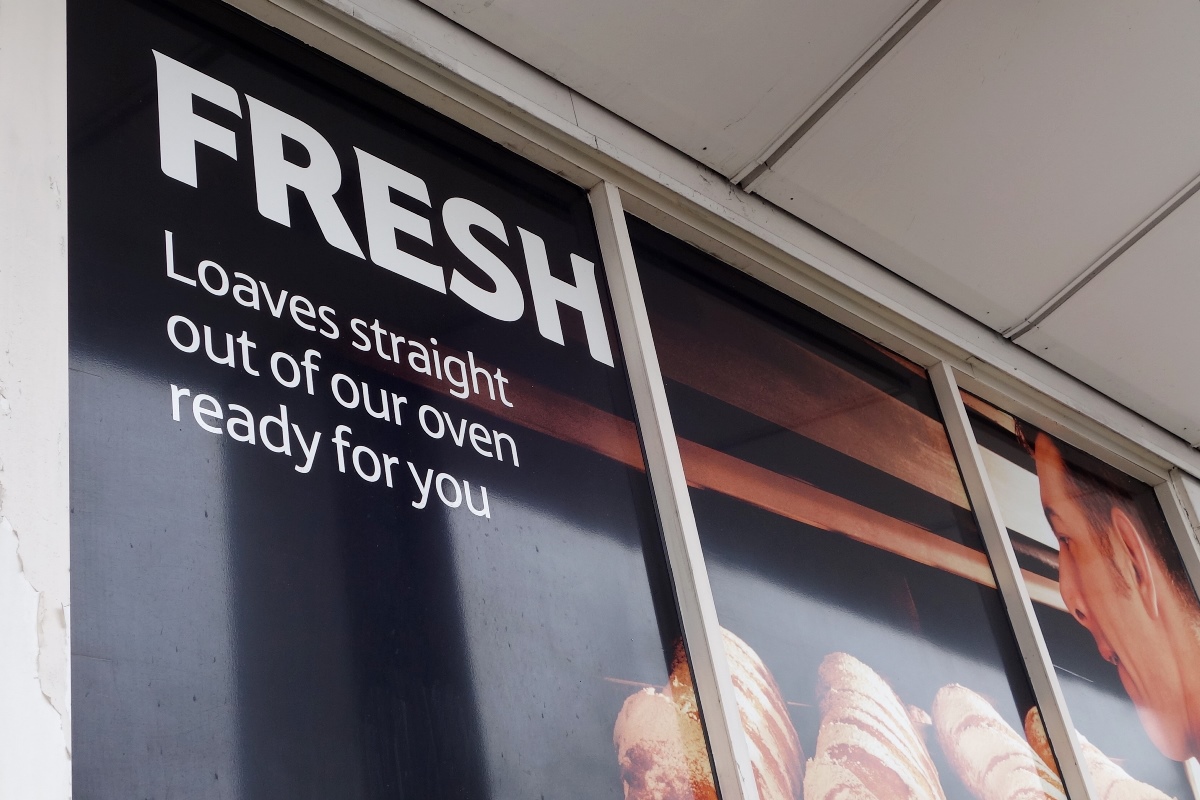 Freshly faked? Chris Young / realbreadcampaign.org CC-BY-SA 4.0
On 30 March 2021, the Campaign co-ordinator submitted our concerns (below) to the CMA.
On 12 April 2021, we received a response from the CMA, outlining that they would analyse the case we presented and then decide whether to investigate if competition law is being broken or if shoppers or businesses are being disadvantaged.
The CMA advised that they investigate the cases "most likely to make a real difference for people and the UK economy based on our available resources and the likelihood of a successful outcome." They also advised that they don't give progress updates.
Bakery sector concerns
The Real Bread Campaign - run by Sustain, the alliance for better food and farming – is concerned that current but outdated loaf labelling and marketing regulations:
Fail to create a fair and level playing field on which SME bakeries can attempt to compete with the combined marketing might of the £3-4 billion baked products manufacturing industry and multiple retailers.
Do not account for sector developments, or changes in consumer needs, since they were written.
Enshrine restriction of access to material facts, whilst allowing potentially inappropriate and misleading use of descriptors, which inhibit the ability of shoppers to make properly-informed food buying choices.
The repeated response of dominant manufacturers and large trade organisations in the sector has been along the lines of 'we do everything in accordance with the law'. Rather than appropriate self-regulation to compensate for what we see as legislative loopholes, we believe a draft 'code of practice' they wrote regarding one method of loaf making was seeking to codify them.
Over many years, Defra has declined to take action and, without legal definitions or even robust guidelines, there is little the Advertising Standards Authority or trading standards departments can do. We are now asking the Competition and Markets Authority to investigate and intervene.
Introduction
At present, an industrial loaf fabricator overseas could manufacture an additive-laden, white flour loaf with a small percentage of wholemeal spelt flour using a 'no-time' method, partly bake and then freeze it to be shipped to the UK. The product could then be defrosted many months later, re-baked by a supermarket in-store 'bakery' and marketed as something like 'freshly-baked, traditional, artisan, wholegrain, ancient wheat, sourdough bread' without an ingredients list even on the shelf.
One of the UK's largest manufacturers recently launched a sliced white loaf marketed using the word sourdough. It is made using a mere 3% dried sourdough starter and, therefore, unable to provide any of the known or potential benefits of genuine sourdough bread leavened only using a live starter culture. Despite this the marketing, and RSP of around 66% more than the company's otherwise apparently identical regular white loaf in the same range, seem to us designed to lead shoppers to understand that it is somehow substantively different and even in some way a 'premium' product.
In 2016, a company started marketing a packet mix that promised it 'gives bakers the opportunity to enter this lucrative market without the need to invest in specialist staff' and the ability to make 'sour dough' [sic] with just 60 minutes' fermentation, despite noting that genuine sourdough normally requires a 'bulk fermentation period of up to 24 hours.'
In 2013 we investigated the marketing of industrial loaves by some of the UK's highest profile brands using the healthy halo of wholegrain. In one case we found a loaf with merely 6% wholemeal flour on its declared ingredients list.
These hypothetical and actual cases undercut small, independent bakeries that help to create more jobs per loaf and keep our high streets alive but current legislation leaves consumer protection bodies all but powerless to challenge such practices.
Overview
Real Bread bakers have spent years – in some cases many decades – building public understanding of, goodwill in and a market for genuine sourdough and other additive-free bread. Collectively, with the support of the Real Bread Campaign and others, they have built brand awareness for artisan bread.
Industrial bakers and multiple retailers are seeking to profit from this, not by employing an army of artisan bakers to scale up operations, but by means including imitation, automation and 'clean label' additives.
Such practices have contributed to a deskilling of the workforce and decrease in small bakery jobs and businesses.
The UK baking industry currently employs around 31,000 people. We estimate that the Real Bread sector has the potential to support up to around 75,000 skilled, meaningful and more sustainable jobs in our local communities to help keep UK high streets alive. This aligns with the UK's ambitious plans to build back better and create more green jobs.
A key obstacle to any such growth are outdated and inadequate loaf labelling and marketing regulations, which allow unfair competition against independent SME bakeries.
Current regulations also fail to protect shoppers and their ability to make better-informed food buying choices.
Our proposals would also help to build trust in, and reinforce the reputation of, British food at home and abroad.
Our request and proposal
The Real Bread Campaign is calling for an Honest Crust Act in support of fair competition, small business growth and to protect the rights of shoppers to be able to make better-informed choices. We propose that updated and improved regulations should include:
A legal definition of bread that precludes the use of additives. Anything made using a so-called processing aid or other food additive would not be permitted to include the word bread in its name or marketing.
All bakers and retailers being required to print full lists of ingredients, including any processing aids or other additives used, for all loaves on their wrappers. In the case of unwrapped loaves, this information could be displayed using point of sale signage or shelf labelling.
Meaningful, legal definitions for the terms 'fresh' and 'freshly baked' when used in the marketing of loaves.
Sourdough legally defined as bread (see above) leavened only using a live sourdough culture, without the addition of baker's yeast or other leavening agents, such baking powder.
Meaningful, legal definitions of descriptors including artisan, craft, ancient grains, and heritage wheat, which prohibit their inappropriate use in naming or marketing bakery products.
Section six of the Bread and Flour Regulations 1998 to be tightened to prevent the use of added gluten, soya flour or other refined flours and meals in loaves named or marketed using the word wholemeal.
A legal definition of wholegrain that requires at least 51% of the dry ingredients to be unrefined flour, flakes, meal or grain.
A ban on selling loaves at below the cost of production, except in cases of short-dated items to prevent food waste, and programs to assist people who have difficulty affording food.
We also call for proper support for the Food Standards Agency and trading standards at a local and national level to police and enforce the regulations.
Discussion
Without appropriate legal definitions for descriptors including artisan and sourdough, SME bakeries can be undercut by large manufacturers and retailers with huge advertising budgets using these terms to name and market substantively different products manufactured using fundamentally different processes. The law allows the production of 'artisan bread' to be highly automated, without any involvement of an artisan baker, and using substances and processes that no true artisan would use.
Loaves made in a factory a long time ago, far far away can be re-baked and marketing using claims such as fresh bread, freshly baked, and baked in store today. To the average shopper these products perhaps appear visually undistinguishable from Real Bread made from scratch and the retailer is not legally required to disabuse them of this.
Consumer protection bodies, including trading standards departments and the Advertising Standards Authority, are powerless to act against misleading marketing of products using such descriptors.
Without mandatory full ingredient declaration for all loaves, they can be sold unwrapped without shoppers having immediate sight – or even easy access to - what has been used. The law allows manufacturers of any loaf to omit even the mention that they have used certain additives, even from the ingredients lists of wrapped loaves. If it is deemed to be a so-called processing aid, it doesn't have to be declared.
There is no legal definition of, or minimum content requirement for, wholegrain foods. This means that the unrefined grain content of a loaf marketed using the healthy halo of wholegrain loaf can be minimal. This does not support healthy eating choices.
Published 14 Apr 2021
Real Bread Campaign: The Real Bread Campaign finds and shares ways to make bread better for us, better for our communities and better for the planet. Whether your interest is local food, community-focussed small enterprises, honest labelling, therapeutic baking, or simply tasty toast, everyone is invited to become a Campaign supporter.
Action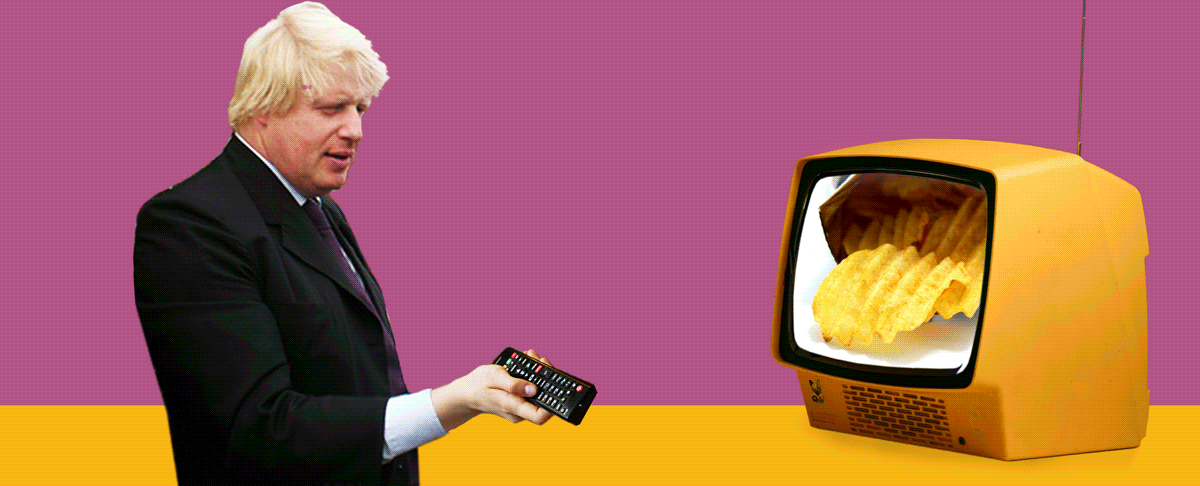 Tell Boris no #ChildHealthUTurn
Support our charity
Your donation will help support the spread of baking skills and access to real bread.