Where's our Honest Crust Act?
The Real Bread Campaign has renewed its lobbying for better protection for Britain's loaf lovers.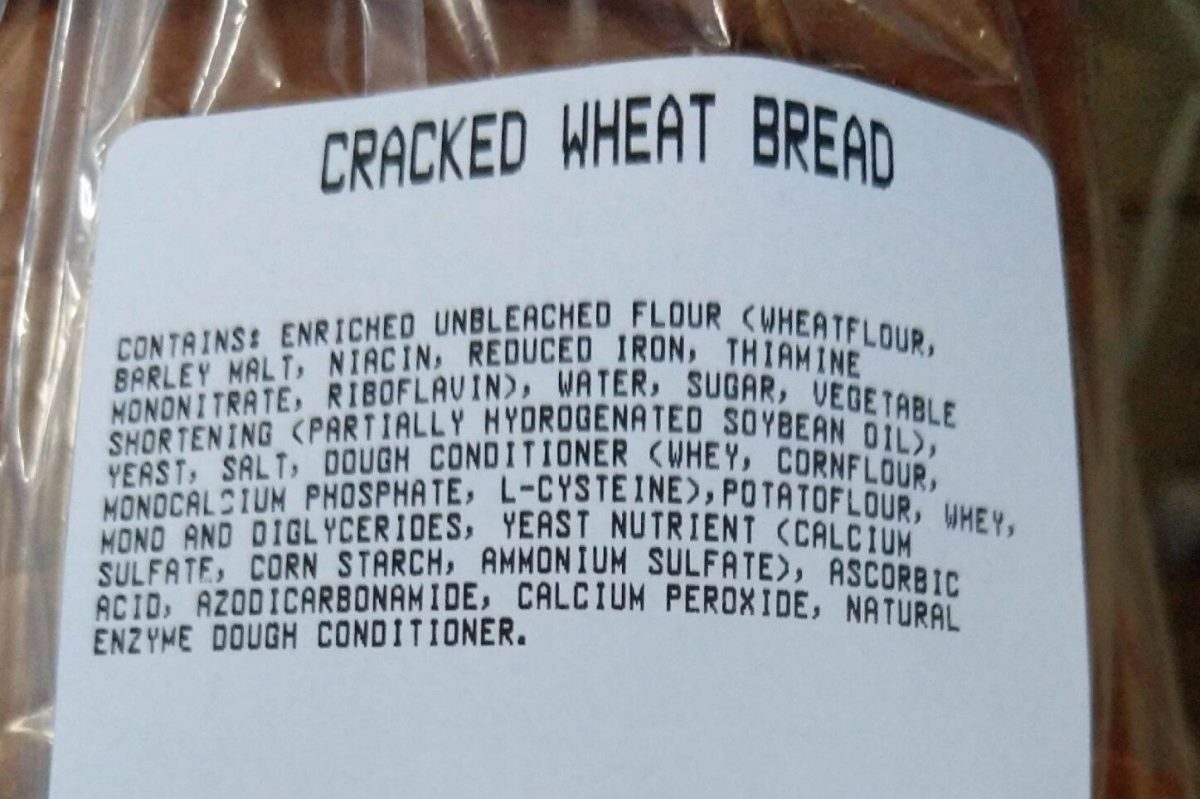 USA loaf with additives banned in the EU. Open license photo from world.openfoodfacts.org
Almost two years on from the government's written promise to review loaf labelling and marketing laws, today the Real Bread Campaign has asked the Secretary of State for Environment, Food and Rural Affairs to confirm the details and timescale of this process.
The letter also asks for an assurance that no post-EU trade deal or policy change will allow any weakening of current safeguards for people in Britain or the environment.
The letter
Dear Mr. Eustice,
As you might recall from a meeting we had with you in 2015, and a number of communications since, the Real Bread Campaign has long lobbied for an Honest Crust Act of improved loaf labelling and marketing legislation.
On 16 November 2018, the then Secretary of State for Environment, Food and Rural Affairs wrote to me (ref PO2018/21589BK) with Defra's commitment to reviewing both general food labelling and the bread and flour regulations.
Can you please advise me the plan and timetable for the promised review, including when and how people will be able to have their say?
We are increasingly concerned by the prospect that a trade deal with the US could undermine current food standards and protections for people and planet that were safeguarded by Britain's membership of the EU. Our concerns include the worrying possibility that:
The ban on flour bleaching agents and additives, such as potassium bromate and azodicarbonamide (both possible carcinogens that were outlawed in the EU more than 20 years ago but are still legal in the USA and elsewhere) could be lifted.
Loopholes that allow industrial loaf manufacturers and retailers not to declare all additives used in all loaves, wraps sandwiches etc. could be widened and perhaps even extended to permit undeclared additions to flour.
More flour and/or loaf additives (including so-called processing aids) could be added to the permitted list.
The use of many more pesticides, herbicides, fungicides and other toxic agrochemicals from which we are currently protected could be permitted
GMO cereals and other crops could be grown in the UK, GM ingredients could be used in food here and that labelling of such ingredients might not be mandatory.
As such, please also confirm that no trade deal or policy change will allow any of these things or otherwise weaken current safeguards for people in Britain or the environment.
Background
As a brief reminder, the Real Bread Campaign calls for:
A reform of labelling regulations to require full ingredient labelling of all loaves, wraps, sandwiches etc. to better protect shoppers, helping them to avoid additives (including so-called processing aids) and/or specific ingredients, for whatever reason(s) they want or need to do so.
Improved marketing regulations to prevent the misleading use of descriptors including fresh / freshly-baked, wholegrain, sourdough, heritage / ancient grains, craft and artisan.
These changes necessary for consumer protection would also help to level the playing field, helping smaller, independent, local Real Bread businesses that help to support more jobs per loaf and keep our high streets alive to compete against the huge marketing budgets of large, industrial manufacturers and multiple retailers. Further, we believe these improvements would help to bolster trust in, and the reputation of, British bakeries and their products in the eyes of tourists, and in international trade.
Job creation
Even a modest shift of crafting and purchasing through a more diverse and decentralised set of SME producers should lead to a growth in jobs. One of the barriers to a growth of local SME bakeries is virtually unregulated marketing. This allows industrial manufacturers and multiple retailers to use terms such as fresh / freshly-baked, wholegrain, sourdough and artisan with little to no scrutiny, often in ways we believe to be misleading. Shoppers are left (or maybe even led) to make like-for-like comparisons between industrial products and the hand-crafted Real Bread they purport to be, despite being manufactured using fundamentally different recipes and processes.
At present, the UK baking industry employs around 31,000 people. Baker and Real Bread Campaign co-founder Andrew Whitley estimates that a Real Bread baker can craft up to around 200 loaves per day. Matching the current reported national daily output of around 12 million (mostly factory made) loaves could, therefore, support jobs for around 60,000 Real Bread bakers. If we add in an extra 25% to this artisan army to cover days off for holidays and sickness, the number goes up to 75,000 jobs in bread making alone. This would be more than twice as many in the current entire baking industry, the figures for which include cake-makers and biscuiteers; and does not include smaller scale farmers, millers and others in more localised seed-to-sandwich food webs.
We believe that the skills and knowledge accumulated and used by Real Bread bakers are likely to make their jobs more fulfilling than overseeing a fully-automated, computer-controlled industrial loaf production line or loading frozen, part-baked products into supermarket 'loaf tanning salons', therefore better supporting their mental wellbeing.
In short, an improvement in legislation – an Honest Crust Act - would be better for shoppers and help to shift a part of the loaf market to small businesses, supporting more jobs per loaf and eventually more jobs in total.
I look forward to your replies to all of these points.
Yours sincerely,
Chris Young
Coordinator
The Real Bread Campaign
---
See also:
Published 20 Oct 2020
Real Bread Campaign: The Real Bread Campaign finds and shares ways to make bread better for us, better for our communities and better for the planet. Whether your interest is local food, community-focussed small enterprises, honest labelling, therapeutic baking, or simply tasty toast, everyone is invited to become a Campaign supporter.
Action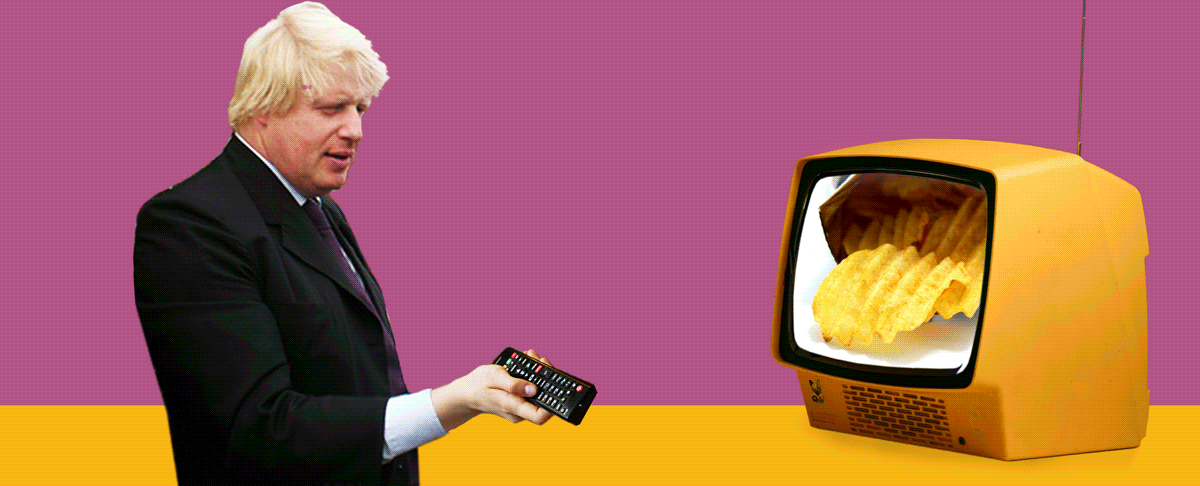 Tell Boris no #ChildHealthUTurn
Support our charity
Your donation will help support the spread of baking skills and access to real bread.