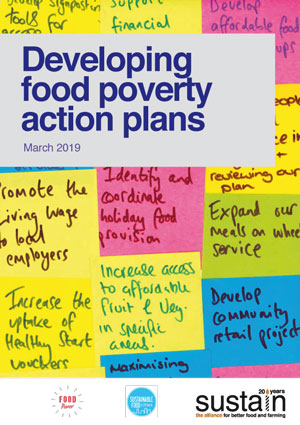 Local food poverty action plans allow local authorities, community organisations and other partners to work together to identify risks, assess the current response and coordinate action. These plans allow information to be shared, enable partners to learn from each other, make effective use of available funds and other resources, and avoid duplication. Those involved can achieve more by acting together than they could by acting separately. We call these networks 'food poverty alliances'.
There are different approaches to creating food poverty action plans and the extent and reach of actions within a plan vary according to local ambitions and available resources and other support. We use 'food poverty action plan' as a catch-all term, other titles include 'food security plan', 'food access plan' or 'food equality plan'.
Listen to our webinar on evaluating an alliance's impact
A selection of research tools and resources collected from our networks
Researching food poverty in your local area
Organising a food poverty workshop, conference or summit
Share
Get updates
Food Poverty: Over 8 million people in the UK struggle to get enough to eat. Sustain is working with communities, third-sector organisations, local authorities and government, aiming to make sure everyone can eat well.
Menu
Support our work
Your donation will help communities identify ways to alleviate food poverty and increase access to healthy food.