Improving the uptake of Healthy Start vouchers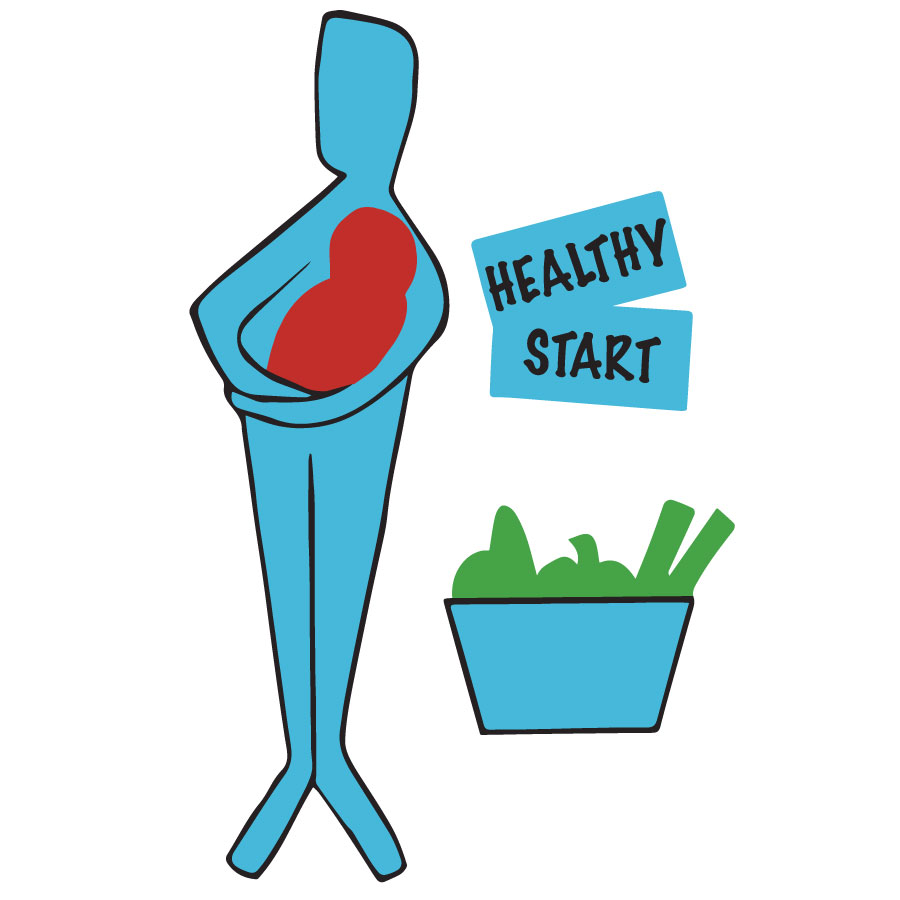 Healthy Start is the UK's food welfare scheme for pregnant women and infants and young children in low-income families, who are amongst the groups most at risk of being in food poverty. Healthy Start vouchers are an important means-tested scheme providing a basic nutritional safety net to encourage families to make healthy food choices. Pregnant women and children over one and under four years old can get one £3.10 voucher per week. Children under one year old can get two £3.10 vouchers (£6.20) per week.
Food poverty alliances can take action to help increase uptake of Healthy Start vouchers and the number of retailers who offer and promote the scheme by
Providing information to local businesses about Healthy Start
Helping ensure Healthy Start is available and promoted in relevant settings, with trained staff/volunteers able to support families to apply (e.g. children's centres, GP offices, etc.)
Pooling resources among relevant local organisations to host or pay for joint staff/volunteer training
Partner with Alexandra Rose to increase voucher value if applicable
Local authorities can also play a key role in improving the uptake of these vouchers by appointing a council officer or health professional to oversee Healthy Start in the area, ensuring an adequate supply of information is available and improving the diversity of retailers accepting the vouchers.
The Scottish Government is currently consulting on the development of a Welfare Foods package, which will include a system for Best Start Foods payment, formerly known as the UK Healthy Start Vouchers, to be delivered by the new Social Security Agency. Best Start Foods will continue to provide targeted financial support for low income pregnant women and families to purchase healthier foods. Read more.
Resources
For data on the uptake of Healthy Start vouchers in your local area, or a list of retailers who accept the vouchers within a certain postcode, please email the Healthy Start team in the NHS Business Services Authority.
---
SHARE