No one knows how to tackle the root causes of food poverty better than people who have experienced it themselves. Whether managing on a tight budget, making a difficult decision on whether to purchase food or fuel, or knowing when and where to get preferred food, experts by experience have important insights of what works and doesn't in everyday life.
This gives experts by experience unique expertise, assets and perspectives that need to be heard, listened to and amplified. Yet too often these voices are missing from the discourse on food poverty and food justice resulting in projects, campaigns and interventions that don't meet the needs of the people they are intended to help.
This exclusion can occur because experts simply aren't being invited to the conversation. It can also be due to barriers to participation, such as a lack of compensation for experts time and input. Not everyone has the privilege of being able to gift their time to a cause. For experts by experience this could mean missing out on paid work or incur childcare costs so it's important that compensation is offered, ideally in the form of cash payments or at least compensation of their choosing.
This is precisely why experts by experience should be given a seat at the table. So they are embedded in the conversation, can identify barriers and solutions and are empowered to influence projects, policy and services, both locally and nationally.
There are many ways you can support this work both locally and nationally.
What can you do locally?
Involve experts by experience at all levels of your work, from design and delivery to monitoring and governance. This could include forming a grassroots community led steering group or supporting those with lived experience to facilitate workshops with their peers
Take steps to address barriers to participation, for example by ensuring accessible venues, events are at appropriate times of the day, paying travel, providing refreshments and offering childcare where appropriate
Equip and support individuals to talk about food poverty publicly at events, conferences, workshops and in the media, at both a local and national level. Try out some creative methods too.
If you're an individual looking to help, ask your local organisations, including your local authority, how they involve experts by experience in their programmes and encourage them to do more if needed. Point them to this page if helpful.
What needs to be done nationally?
Governments, MPs and local authorities can all play a role in empowering experts by experience. This includes:
Involve experts by experience at all levels of their work, from designing policies to reviewing their impact. This could include establishing a cross departmental independent steering group that reviews policies intended to tackle food poverty, and poverty more broadly.
Invite experts by experience to speak at committee inquiries, APPGs and other parliamentary events so their voices and expertise are heard and amplified.
Resources
Share
Get updates
Food Poverty: Millions of people in the UK struggle to get enough to eat. We're working to change that through people-powered projects and campaigns that tackle the root causes of food poverty and ensure everyone has dignified access to healthy, affordable food.
Menu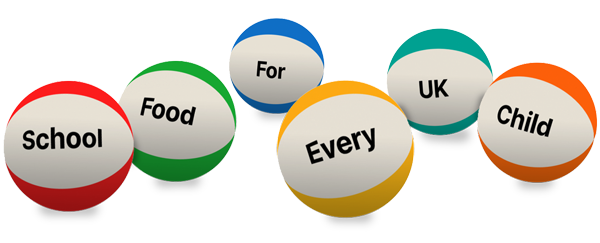 Ask your MP to end the school food postcode lottery now
Support our work
Your donation will help communities identify ways to alleviate food poverty and increase access to healthy food.