Everyone has the right to enjoy safe, nutritious and sustainable food. The Right to Food aims to make that a reality. This right is one of a series of rights called socio-economic rights, and aims to ensure all people regardless of their gender, race, immigration status or age are able to access food in a dignified way.
This would mean no one goes hungry be it children and families in the asylum system or with the condition of No Recourse to Public Funds; Families struggling to make ends meet on low paid jobs; disabled people unable to work; And many others.
Having the right to food in domestic law would place responsibilities on public institutions to help us when we are having difficulties affording or accessing food, and to take action to fix any barriers to our enjoyment of that right. Over the years, successive UK Governments have ratified a number of international treaties that refer to our Right to Food, but unfortunately this has not yet been incorporated into UK law.
There is a growing movement to change that though. Cities, MPs, Unions, football fans and many more are now calling for a right to food. Newcastle, Liverpool and Greater Manchester councils have all shown their support for a right to food. Ian Byrne, MP for Liverpool West Derby, is leading a right to food campaign. The Bakers, Food and Allied Workers Union has launched a right to food campaign. Football fans are also getting in on the action with Fans Supporting Food banks, including Manchester City Fans, joining calls for a right to food.
Find out more about the Right to Food on the campaign page
What can you do locally?
Join Liverpool, Manchester and Newcastle by encouraging your council to pass a motion supporting the right to food. You can do this as a resident, food poverty alliance, business or councillor
Football fan? Why not see if your local team has a fans for foodbank group that can get involved in the right to food campaign
What can be done nationally?
The Government must enshrine the right to food in UK law to secure a legally binding commitment for relevant local authorities to work together to tackle food poverty and end hunger. Contact your MP and ask for their support in securing this commitment.
Resources:
Share
Get updates
Food Poverty: Millions of people in the UK struggle to get enough to eat. We're working to change that through people-powered projects and campaigns that tackle the root causes of food poverty and ensure everyone has dignified access to healthy, affordable food.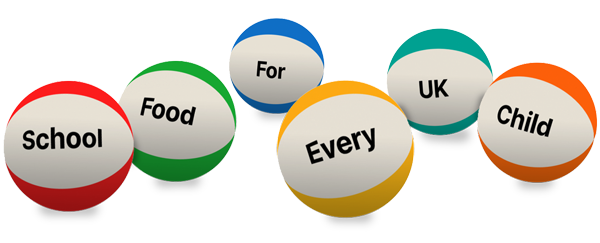 Ask your MP to end the school food postcode lottery now
Support our work
Your donation will help communities identify ways to alleviate food poverty and increase access to healthy food.