Once you have registered as a food business, then the local environmental health department may come and inspect your premises to check on food hygiene.
Your premises include all of the rooms or buildings you use for your food co-op.You must keep your premises clean and maintained in good condition and you must have enough work space to carry out tasks hygienically - with appropriate facilities to protect your food from pests and also store food at appropriate temperatures. You must also have access to toilets, which must not open directly into rooms where you handle food, and a washbasin just for cleaning hands (i.e. not for washing your produce). You must not store cleaning chemicals and disinfectants in areas where food is handled.
Any vehicles you use to transport foods must also be kept clean and maintained in good condition, and items used to hold food (e.g. boxes) in vehicles must not be used for transporting anything other than foods where this may cause contamination. If you do transport anything other than foods, you must keep the items separate so that there is no risk of food becoming contaminated.
Some food co-ops start by storing foods in a garage or cupboard, and with volunteers using their own cars to deliver orders. So it's very important you think about food hygiene. It can be all too easy to put a crate of vegetables in the boot of a car that also has cleaning materials in it. Think carefully about the risk of contamination and take steps to prevent it happening.
Most food co-ops are not regarded by local authorities as a 'high risk' for food contamination or food poisoning, as they usually sell fruit and vegetables or wholefoods. These will usually be washed and cooked before they are eaten, and are less likely to harbour food poisoning bacteria. Wholefoods are often packaged, again reducing the risk of contamination. However, you still need to think carefully about food hygiene to keep the risks as low as possible.
If you are going to sell meat or dairy products, there is a much higher risk of problems, so you will need to have much better systems in place to manage food safety and seek advice from your local environmental health officer. Regulations for meat are particularly stringent, especially if it is not pre-packed. For example, you will need to keep it cool at all times. Frozen meat may therefore be easier to deal with than fresh meat.
It is not a legal requirement for all food co-op volunteers to have attended a training course on food hygiene (although you may want to offer this - see the Training section) but it is important that anyone involved in the day-to-day running of the food co-op is aware of the essentials of food hygiene.
---
To find more useful food co-op related information visit our homepage
Share
Get updates
Food Co-ops toolkit: The Food Co-ops Toolkit will give you all the information you need to set up your own food co-op.
Menu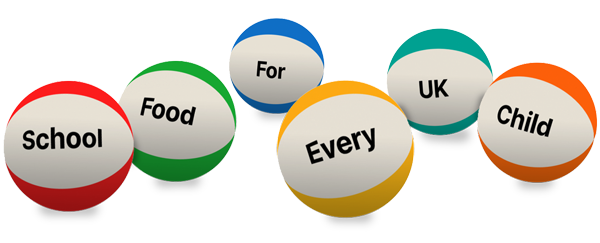 Ask your MP to end the school food postcode lottery now
Useful documents:
Other publications:
Support our charity
Your donation will help us support communities to set up and run food coops and buying groups across the UK to improve access to healthy food.