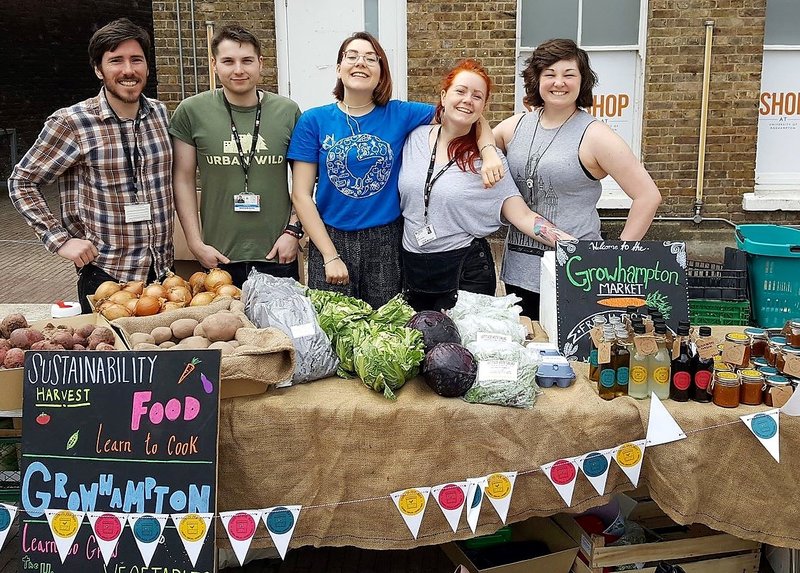 Image credit: Growhampton at University of Roehampton
The most successful food co-ops have simple procedures that are easy for everyone to understand and implement.
From the start you need to decide your basic operational procedures, such as:
What day and time you are going to run?
How many volunteers do you need to help out?
Do people need to order and pay in advance?
How much mark up you are going to add?
Food co-ops are not about profit, but they do have to put some mark up on the prices of goods to cover their overheads, such as the cost of produce, packaging, volunteer expenses, etc. This mark up will vary from one food co-op to another as overheads differ. It is important that you decide on your pricing structure by working out your costs first, rather than just trying to sell food cheaper than other outlets.
It is also very important to have good finance & admin systems for handling money, and keeping records of all your customers and sales. You also need to decide how you are going to deal with all the other aspects involved in running your food co-op, including:
---
To find more useful food co-op related information visit our homepage
Share
Get updates
Food Co-ops toolkit: The Food Co-ops Toolkit will give you all the information you need to set up your own food co-op.
Menu
Support our charity
Your donation will help us support communities to set up and run food coops and buying groups across the UK to improve access to healthy food.