Marketing year-old baguettes as fresh 'wrong' says Real Bread Campaign
In light of a newspaper front page revelation, the Campaign has renewed its long-standing call for a legal definition, and criteria for use, of 'freshly-baked' and similar marketing claims.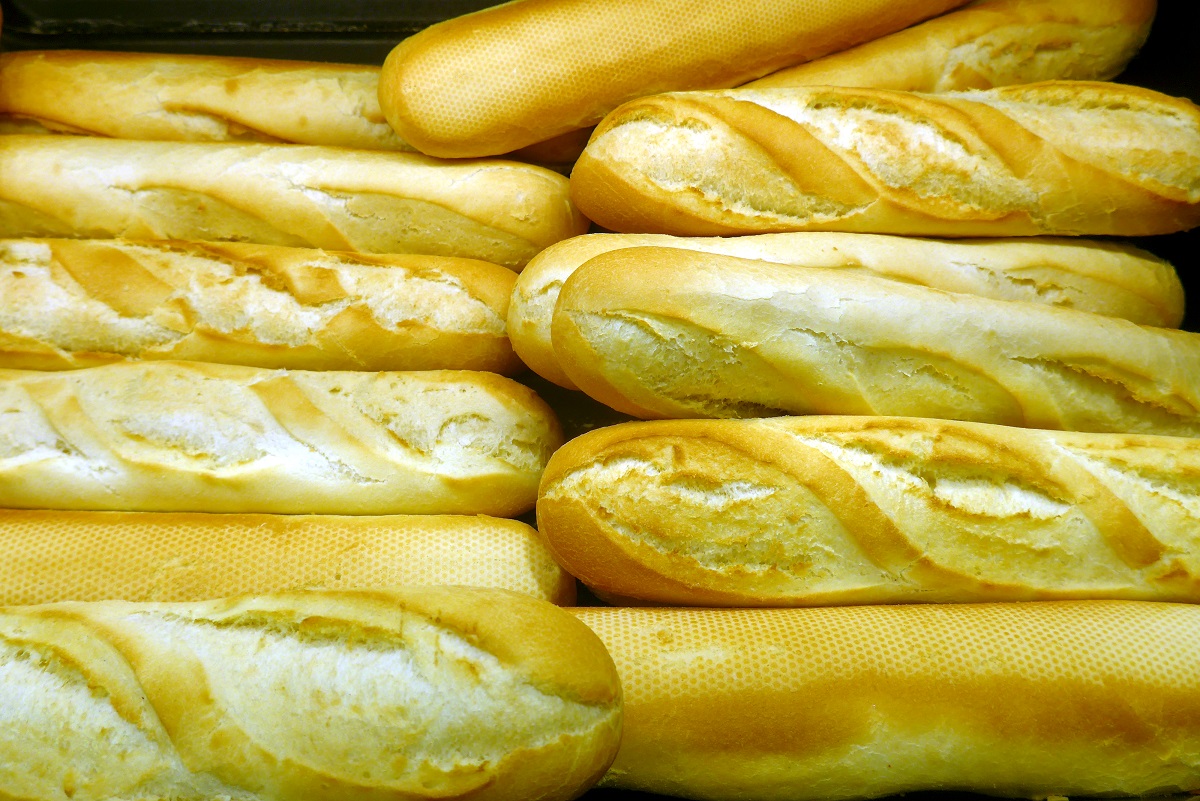 Loaf tanning salon baguettes by Chris Young
Claims that food-to-go chain Pret a Manger makes on its website include: 'All Pret shops have a wonderful baker's oven (indeed, some have two). We bake our baguettes throughout the day, the fresher the better.' And 'Freshly prepared food: Avoiding obscure chemicals and additives common to so much 'prepared' and 'fast' food.'
Today, however, The Daily Mail reported it had discovered the company imports part-baked baguettes from a factory in France. The lightly-baked products are frozen and transported to Pret stores in the UK where they are defrosted as needed at a later date. According to The Mail, this can be up to a year later.
A legal definition, and criteria for use, of 'freshly-baked' and similar marketing claims is something the Real Bread Campaign has called as part of what it calls an Honest Crust Act of better loaf labelling and marketing legislation.
Real Bread Campaign coordinator Chris Young is aware that Pret, like many other companies, sells part-baked products. What he had not known is that the company might be selling baguettes manufactured in a factory overseas up to a year before sale. He said: "I am shocked. I don't believe a single shopper in the UK would understand claims of freshness to mean products manufactured up to a year ago in a factory so far away." He added: "We believe it is wrong that big businesses should be able to get away with this. As we have yet again told Michael Gove today, a change in law to protect shoppers is long overdue."
In June 2015, the Real Bread Campaign wrote to Pret CEO, Clive Schlee, urging the company to become a 'Real Bread leader'. While Schlee agreed to drop the word 'artisan' from the company's marketing, he declined to make any of the other changes proposed by the Campaign.
Schlee's reaction led to the Campaign submitting complaints to the Advertising Standards Authority (ASA) and Trading Standards in December 2016. In April 2018, the ASA upheld the complaint that Pret advertising food made with artificial additives as 'natural' was misleading, and imposed a ban. At the same time the ASA rejected the complaint about Pret advertising part-baked products using references to 'fancy bakers ovens', claims of 'freshness' and not selling 'factory foods'. This was despite current Food Standards Agency guidance on the use of such claims:
Terms such as "freshly baked", "baked in store" and "oven fresh" may mislead consumers into believing that they are being offered products that have been freshly produced on site from basic raw materials. Some stores sell bread made from part-baked products that have been packed in an inert atmosphere or frozen off-site then "baked off" at in-store bakeries. Use of terms like "freshly baked", "baked in store" and "oven fresh" on these products could potentially infringe the general legal provisions referred to [elsewhere in the guidance]
More than 21 since it began investigating the parallel complaint, the department responsible for Trading Standards at Westminster City Council (Pret's Primary Authority) continues to refuse to provide any details on progress of the case.
In addition to writing to Michael Gove on loaf labelling and marketing legislation in general, light of the new information in today's Daily Mail report, the Real Bread Campaign will ask ASA and Westminster City Council to review the case.
In 2015, the Federal Court of Australia fined the supermarket chain Coles AU$2.5 million for marketing bake-off loaves using claims including 'Baked Today, Sold Today' and 'Freshly Baked In-Store'.
Support our charity
Your donation will help support the spread of baking skills and access to real bread.