Government plays 'red tape reduction' card in response to Honest Crust Act call
Replying to a parliamentary question prompted by the Real Bread Campaign's latest loaf labelling crusade, the Minister of State at Defra has rejected any improvement "in the interests of reducing unnecessary regulatory burden".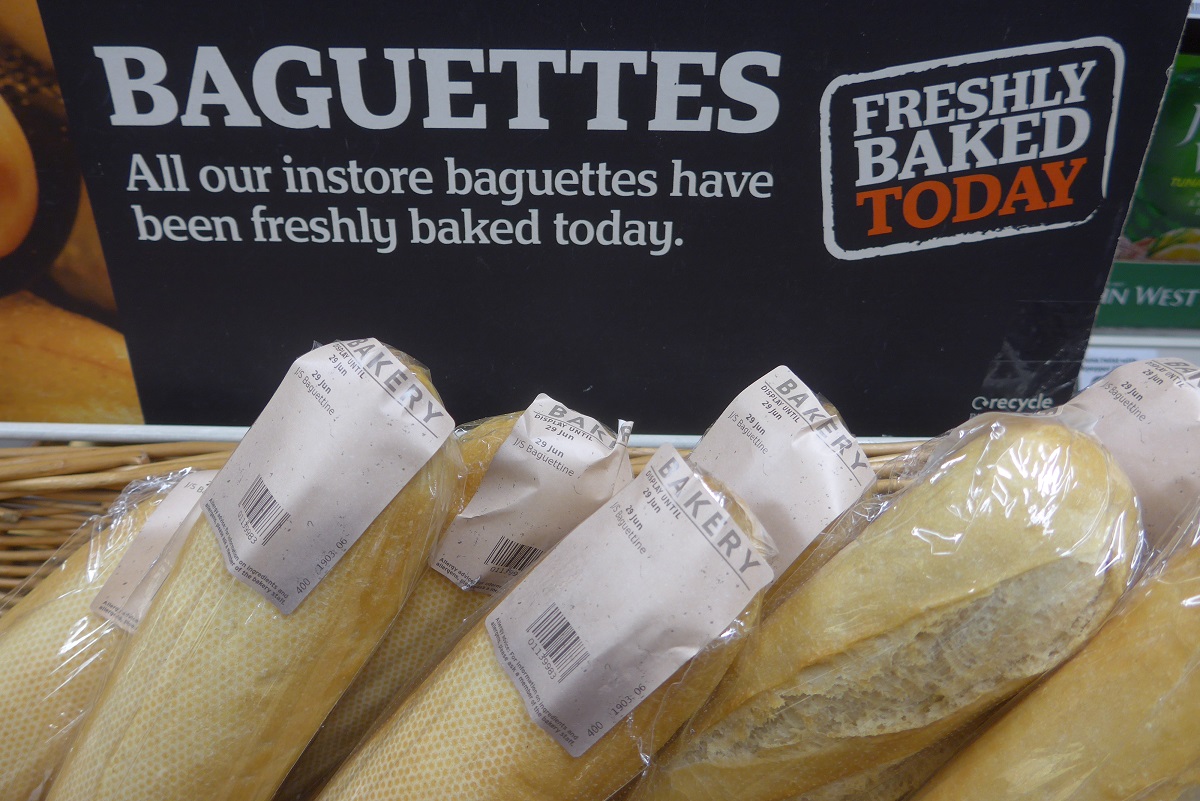 Freshly baked or re-baked in a loaf tanning salon? And what ingredients and artificial addtives were used?
In just one week since the Real Bread Campaign began asking people to email their MPs to call for better loaf labelling and marketing regulations, 153 have done so and at least six MPs have taken action.
Within hours of the launch, Dr David Drew, Labour MP for Stroud, had submitted a Parliamentary Question (PQ), asking the Secretary of State for Environment, Food and Rural Affairs, Michael Gove, "what plans he has to improve the labelling of bread to ensure that all ingredients and additives are included when a loaf is sold."
A response came instead from George Eustice, Minister of State at Defra: "EU Regulation (EU) No 1169/2011 on the provision of food information to consumers requires that all pre-packaged loaves display a full ingredient list. The exemption of loaves sold at the point of production is made in the interests of reducing unnecessary regulatory burden on small businesses and bakeries while retaining essential relevant information for the consumer. The EU withdrawal Bill will bring existing provisions on to a UK legal basis."
Reacting to the Minister's reply, Real Bread Campaign supporter Chris Young said: "What burden, on a bakery or retailer of any size, is making it easy for shoppers to know what went into a loaf? Many small, local, Real Bread bakeries take pride in declaring on chalkboards or printed labels the handful of all-natural ingredients they use."
He went on to say: "When it comes to any supermarket or other manufacturer of unwrapped industrial loaves reluctant to list all of the ingredients and artificial additives used, is this a sign that the company would rather people didn't know? Supermarkets generally seem happy enough to accept the 'burden' of using the space and effort for marketing messages instead."
On 26 June, Sir Desmond Swayne (C, New Forest West) submitted an, as yet unanswered, PQ to Mr. Gove, that also called for "a definition of sourdough as being additive-free and leavened using only a culture of naturally occurring yeast."
MPs who have written directly to Mr. Gove so far include Zac Goldsmith (C, Richmond), Kevin Hollinrake (C, Thirsk and Malton), Catherine West (L, Hornsey and Wood Green) and Bill Wiggin (C, North Herefordshire).
The Real Bread Campaign urges everyone in Britain to send an email to his or her MP before the House rises for summer recess on 20 July, calling on Mr. Gove to introduce the requirement for the listing of all ingredients and additives used in all loaves, and legal definitions of terms including sourdough, wholegrain, artisan and freshly baked.
Twitter users are also encouraged to tweet pictures to Mr. Gove that show missing ingredient labelling, and potentially misleading marketing messages.
Support our charity
Your donation will help support the spread of baking skills and access to real bread.