What will you bake, buy and do to boost?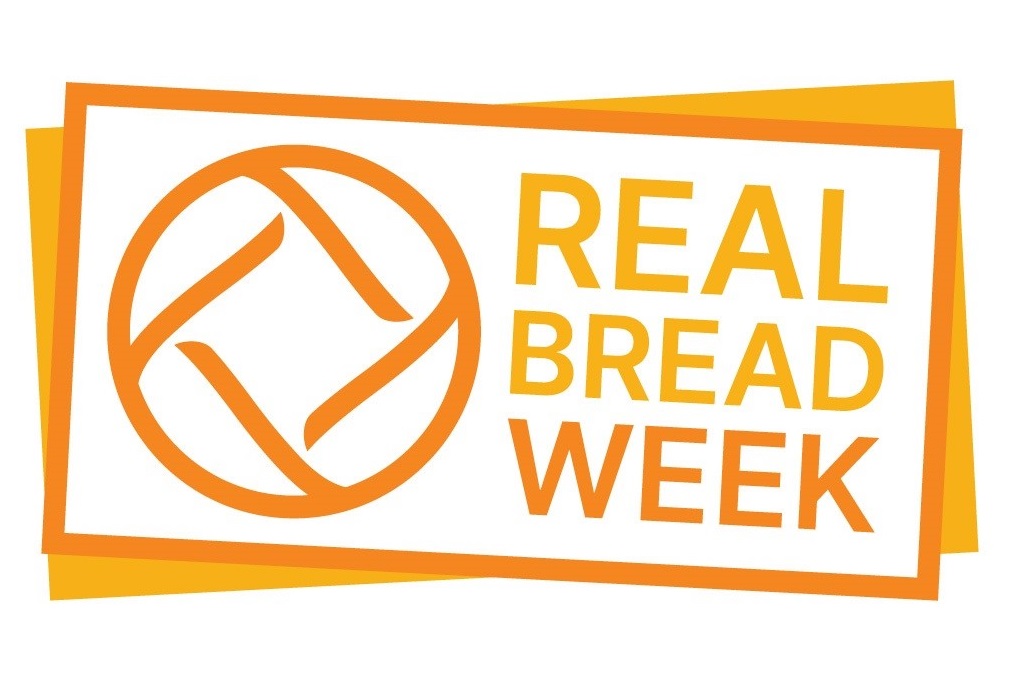 Real Bread Week. Credit: Sustain
#RealBreadWeek - the annual, international celebration of Real Bread and people who make it - is underway and runs until 26 February 2023.
What is Real Bread Week about?
The Real Bread Campaign created and runs Real Bread Week to encourage people to:
Now in its 14th year, the week is also being used this year to highlight work on improving diversity, inclusion and affordability.
Joining in
Everyone who makes, or simply enjoys, any type of Real Bread* is very welcome to get involved in line with one or more of the aims above, in whatever way works for them and (if applicable) their business/organisation.
This can be as simple as making Real Bread or buying it from a local, independent bakery.
Click to jump to last-minute ideas
Everyone who gets involved is encouraged to use the #RealBreadWeek hashtag - and give @RealBreadCampaign (Instagram and Facebook) or @RealBread (Twitter) a mention - on relevant social media posts.
(This especially applies to companies using #RealBreadWeek to sell stuff - don't forget to let people know we're the charity behind the hashtag and why we run the week!)
*To dispell two common misunderstandings: Real Bread isn't limited to genuine sourdough bread but doesn't include anything made using baking soda / powder.
A to Bread of keeping it REAL
The Campaign continues to work on improving the diversity and inclusion of people in its work and network, and the wider world of people who identify as Real Bread lovers / makers. As part of this, the Campaign is offering to help people throw the spotlight on Real Bread and bread making traditions from their culinary cultural heritage, or bread specific to their location, wherever in the world their roots are.
Everyone is invited to a contribute a short entry that reflects their identity and heritage for an A to Z of Real Bread the Campaign is compiling. This might be about a particular type of Real Bread, bread making technique, local heirloom or landrace grain, specialised bit of baking kit…
Real Bread For All
The Campaign encourages business owners to find ways to make Real Bread more accessible, with a focus on affordability. Real Bread Week will showcase some of those working to bridge the gap between what it costs a financially-sustainable, small, independent bakery to make and sell Real Bread, and what people in their local communities with tighter budgets can afford.
Larger bakeries that benefit from greater economies of scale, and so can sell more cheaply, are encouraged to kick all additives (which, by definition, are unnecessary) in order to offer Real Bread.
What else is doughing on?
Activities that have been added to the Real Bread calendar include:
Scottish Real Bread Festival: The first ever! Run by Campaign co-founder Andrew Whitley's Scotland the Bread. Bowhouse, East Neuk of Fife, Scotland
Foodbank bake: In addition to baking classes during the week, the microbakery will give an extra loaf to a local foodbank for each one sold. Hen Corner, Brentford, England.
Rosa's Bakery launch: A new organic Real Bread bakery in Neath, Wales
Sourdough baking: Two workshops run by Campaign ambassador Ilgin Beaton. Just Sourdough by Ilgin, Sevenoaks, England
½ day bread making class: Learn artisan bakers' recipes and tips. Coghlans Wine & Food Experience Centre, Rowsley, England
Italian Classics Baking Class: Learn to make focaccia, ciabatta and pizza. Leeds Bread Coop, England
Barefoot Community Bakery launch, Middlesborough, England
There will be much, much more across the UK and beyond - keep an eye on social media.
(Every year, bakeries, baking schools, mills, schools, care homes, local markets, grain networks, youth and other community groups around the world run classes and other activities but don't get round to adding details to the calendar.)
Look for the Loaf Mark
People can search the Real Bread Map, and keep an eye out for The Real Bread Loaf Mark for a bakery's at-a-glance assurance of additive-free bready goodness.
Our charity kneads dough
Please JOIN THE REAL BREAD CAMPAIGN
As usual, Balcony Shirts are producing limited-edition organic t-shirts in a range of colours, aprons and mugs. This year's exclusive Seize The Dough design is available only until 5 March 2023 from www.realbreadshop.co.uk
Other ways to support our charity include making a doughnation and buying Real Bread gifts:
Slow Dough: Real Bread recipe book, published by Nourish Books
Knead to Know…more microbakery handbook
A Real Bread dough-scoring UFO lame from Wire Monkey
Sourdough Slingers t-shirts and aprons
The Real Bread baking box from Bakers Love Britain
A slice from each sale goes towards helping the charity Sustain continue its bready work.
Bread lovers can find information about all of the above and more at www.realbreadcampaign.org
Last-minute event / activity ideas
Common ways companies and organisations have joined in over the years have included:
Putting a Real Bread special on the menu for the week.
Hosting a Real Bread making class/course.
Holding a feast, perhaps with other food producers, with Real Bread at the centre of the table.
Pizza! The gateway to Real Bread for many people…
Offering Real Bread tastings / samples / discounts.
Fundraising for the Real Bread Campaign, perhaps splitting the proceeds with another charity of their choice.
Giving a talk and/or blogging/vlogging about their own Real Bread and bread making heritage.
Posting a new (or family/company favourite) Real Bread recipe.
Everyone is welcome to add details of their Real Bread class, event or other activity for Real Bread Week (and year-round) to the Real Bread events calendar.