Real Bread Week
Real Bread Week is the annual, international celebration of additive-free loaves and the people who make them.
#RealBreadWeek 2019 runs from 23 February to 3 March 2019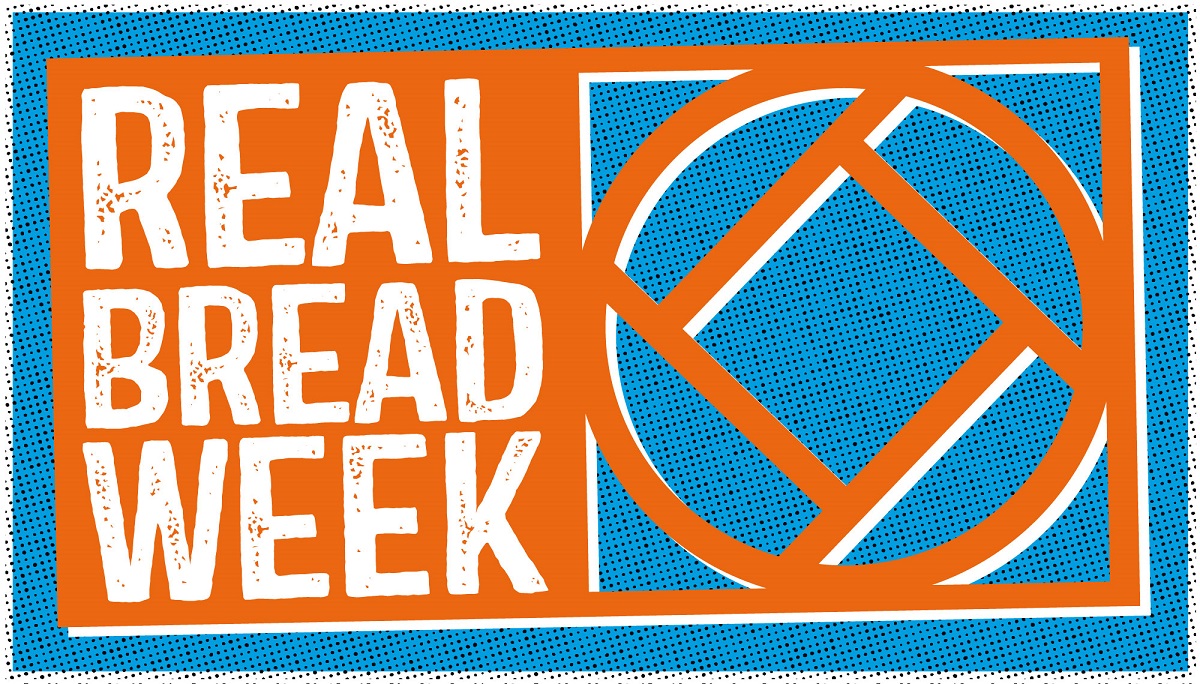 Find details of local Real Bread activities (and add details of your own) year round on our events calendar
Real Bread Campaign supporters can login to download:
---
What is Real Bread Week?
Launched by the Real Bread Campaign in 2010 (originally as National Real Bread Maker Week), this is the annual, international celebration of Real Bread and people who make it.
Its three aims are to encourage and help people to:
Buy Real Bread from local, independent bakeries
Bake their own Real Bread at home
Join the Real Bread Campaign
Each year, bakeries and baking schools in the Real Bread Campaign supporter network around the world organise hold classes, feasts and other events and activities.
Bigging up little bakeries
It's time to kick the additive-laden industrial loaf habit and support YOUR local Real Bread baker!
Small, independent, locally-owned bakeries help to:
Support more jobs per loaf for people in your local community - skilled jobs at that
Keep more money circulating in your local economy, helping to keep your high street alive
They may also offer social benefits, from being a place where older people at risk of isolation can see a friendly face and stop for a chat, to those that are set up to offer training and employment opportunities for people facing one of a range of challenges.
Don't be fooled by so-called 'artisan' loaves turning up on supermarket shelves: insist on the real deal.
Doughy digits
We're particularly keen to see more children learning to bake Real Bread, whether at home, in a bakery, baking school, nursery or in the classroom.
Not only is this great fun, but it's a way helping them to avoid all of the artificial additives that turn up in industrial loaves. It can also be a way of steering them towards healthier food - you'd be amazed at the number of children who 'don't like wholemeal' but love it when it was lovingly made by their own mitts.
NB The week isn't about cake or loaves raised with baking powder / soda. See our defintion of Real Bread
Join the campaign
The best way to support our charity's work is to join the Real Bread Campaign!
You don't have to be a baker to join us - in fact, the majority of our supporters aren't.
Support starts from £22.50 a year, that's LESS THAN £2 A MONTH.
As a thank you, we'll send you an exclusive magazine each quarter and have arranged more than 100 special offers on Real Bread ingredients, equipment, baking classes and more.
Read more about why and how to join, including the benefits your receive, here.
Get involved!
Find details of local Real Bread activities (and add details of your own) on our events calendar
How are YOU celebrating Real Bread Week this year?
Whether you're a teacher, professional or amateur baker (or even a non-baker), there are plenty of ways to help people in your local community enjoy Real Bread...and maybe even raise dough for the Campaign at the same time.
Even better if you team up with local good food organisations and/or other small-batch food and drink producers to make a real party of it.
Here are a few more ideas of events and activities. You could organise a Real Bread:
beginners' baking workshop
tasting dinner or pizza night – perhaps in association with a local pub or eatery
lunchbox masterclass to share all the great Real Bread alternatives to soggy factory loaf sarnies with parents at a local school
club event to bring friends colleagues and neighbours together to bake
networking event for fellow breadheads
The more the merrier
Perhaps you could involve a community group such as your local:
School
Youth club
Scouts, Guides or other local youth organisation
WI group
Farmers' market
Country Market
Slow Food group
If you are planning a class or other public event/activity, please add details to our events calendar NOW!
Limited edition t-shirts and aprons
From 1 February to 8 March, Balcony Shirts will be producing a limited run of exclusive t-shirts, aprons and mugs, making a doughnation to the Real Bread Campaign for each one sold.
For details of the launch, join the Real Bread Campaign or sign up to receive free news updates.
What's going on near me?
Find details of local Real Bread activities (and add details of your own) on our events calendar
When you join in the fun, please share your #RealBreadWeek photos and stories on Twitter
You can also post photos and tales on the Real Bread Campaign Facebook wall.
Make some noise!
Whatever Real Bread Week shenanigans you get up to, please share what you do!
Tell people about it in person
Put up posters
Blog about it
Contact local radio, TV, websites, papers - whatever media outlets you have round your way
Tweet - the hashtag to use on Twitter is #RealBreadWeek and please don't forget to link to our website
Real Bread Campaign supporters can login to download:
Who took part? Share your stories, stats and photos
As part of a charity, we need to show the positive effect our work has.
Please help us by dropping us a very short line after your event/activity to say:
What you did
Who and how many people took part
What they (and you) got out of it - ideally a direct quote from a participant and/or from you on how it helped your business or organisation
Please also send us a photo or two of people getting involved in Real Bread Week.
We need:
original, large/ high resolution photos
pictures of people in action, doing stuff, rather than just of loaves or people standing there holding them
your assurance that we have permission to publish the photos from both the photographer and the person/people in the picture - in the case of anyone under 18 please confirm a parent/legal guardian's permission
Raising dough to do good
Real Bread Week is an initiative of the Real Bread Campaign, part of the food and farming charity Sustain.
We currently receive no grants, advertising or sponsorship for Real Bread Week or any of the rest of our campaigning and project work.
In order for us to keep doughing good, we need to keep raising money to do it.
Can we count on your support?
Great!
First off
Please remember to link back to www.realbreadcampaign.org whenever you refer to Real Bread Week - in print, online or social media.
Please also include @RealBread in any #RealBreadWeek Twitter posts.
***This goes especially for businesses using our charity's #RealBreadWeek as a marketing opportunity!***
The best way to support our charity's work is to join the Real Bread Campaign!
Make a doughnation
If you'd rather make a one-off donation than joining us, you can do so here.
Show us the money!
If you run a fundraising event or activity during Real Bread Week, it would be great if you could send what you raised to us by the end of May, please. You can do this in two ways:
For amounts under £100, please send a cheque: made payable to Sustain (NOT the Real Bread Campaign) and sent to us at Sustain, Development House, 56 - 64 Leonard Street, London EC2A 4LT
For amounts over £100, please email us for our bank details: realbread [at]sustainweb.org
We'll be publishing a roll of honour of all fundraisers. If you'd prefer your name not to appear on the list, please let us know.
Recipes
We've published some great ones - including a fougasse - in our book Slow Dough: Real Bread.
There are more in the recipes section of our website.
See also:
.
---
SHARE