Finding a good supplier of local produce, particularly locally grown fruit and vegetables, can be harder than you might imagine.
British fruit and vegetable producers face serious challenges: a short supply of seasonal labour, high input and machinery costs, lack of government support, and very low profit margins mean that production is in decline, and the UK imports a substantial percentage of its fruit and vegetables.
In addition, even when you have a farm's contact details, it might be difficult to find someone to speak to as farmers are often very busy and may not respond to phone calls or emails. They might not be able to deliver small orders, and many of them already sell through farmers' markets or box schemes. However, it is worth persisting - and very important that you 'sell' your food co-op and explain how it will support the local community.
You might also find it difficult to find the range of produce you need for your food co-op. Some producers grow a range of vegetables, others focus on one crop. Some farmers will grow just potatoes for example; others concentrate on supplying outdoor crops such as a full range of seasonal vegetables, which will mean that what is available will vary markedly depending on the time of year. Others will use greenhouses and polytunnels to produce crops that need protection such as salads and exotics like peppers. Many might also be able to supply eggs. Fruit growers tend either to specialise in tree fruit (also known as top fruit) such as apples, pears, plums or cherries; or soft fruit such as strawberries, raspberries, gooseberries, blackcurrants.
Most likely you will have to use more than one supplier - perhaps a local farmer for seasonal vegetables and eggs and an organic wholesaler for other produce.
It is also important to remember that many shoppers at food co-ops will want to buy some produce that cannot be grown locally, such as bananas and oranges. So if you are going to provide all your customers' needs you will need to buy some imported as well as locally grown fruit and vegetables.
---
To find more useful food co-op related information visit our homepage
Share
Get updates
Food Co-ops toolkit: The Food Co-ops Toolkit will give you all the information you need to set up your own food co-op.
Menu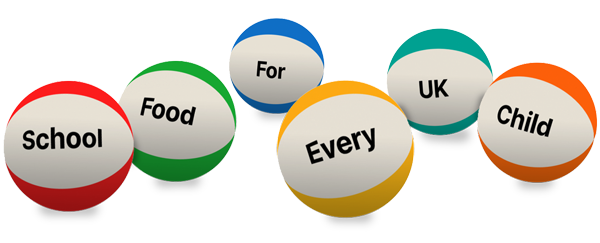 Ask your MP to end the school food postcode lottery now
Support our charity
Your donation will help us support communities to set up and run food coops and buying groups across the UK to improve access to healthy food.