Online ordering
Setting up an online ordering system from scratch can prove difficult, is sometimes costly, and requires specialist skills. As online ordering and paying increasingly becomes the norm food co-ops and buying groups can consider using ready-made systems.
---
The Food Assembly
From Scotland to the South-West of England, local food communities are flourishing in towns. The Food Assembly is an initiative that brings people together to support local farmers and foodmakers – their support and technology has brought more and more local food communities to the UK.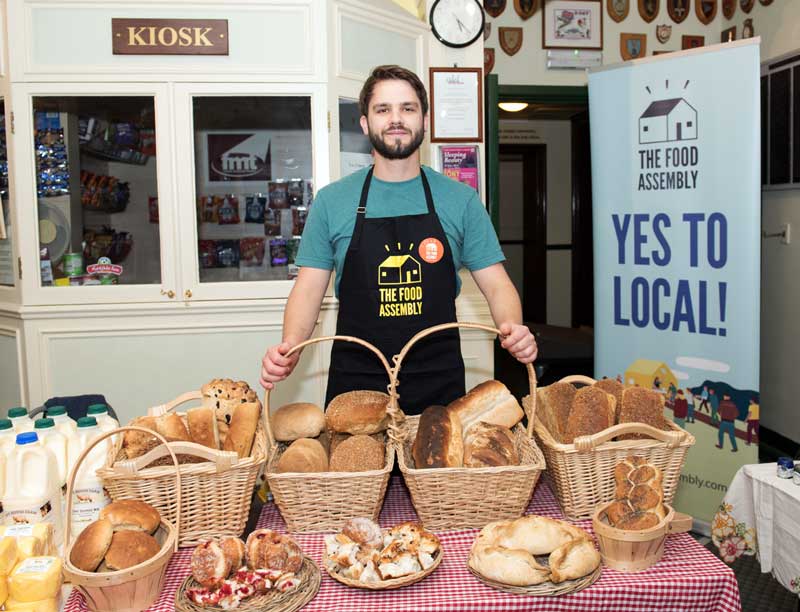 Anyone can start a Food Assembly in their area, it can be done with other people or as a group or organisation. A digital twist to the farmer's market, customers order their food online and pick it up at a local collection point, which can be a pub, community centre or any venue depending on the area. This removes food waste for food producers as they know exactly how much to bring in advance.
Each Food Assembly
is run by a local organiser(s) who find a venue, members and local producers
has standard protocols on distance (average distance of food from each community is 28 miles); farming practices (support smaller and more sustainable farming practices), and communication kits
puts the producer at its centre: of each weekly sale, over 83.7% goes to them, and 8.35% goes to the organiser and 8.35% goes to The Food Assembly.
accesses support from the national hub so all food producers invoices are automated as well as invites to regional gatherings, meetups, and communication work at a national level that also supports local organisers.
Case study
Pia McGee & Lindsay Downes run the Frome Food Assembly in Somerset. They have over, 2,200 members at their local food community and over 27 producers supplying the weekly collection. They started their Food Assembly in September 2014, and enjoy bringing fresh food to their community at their local Steiner School in Frome. Pia & Lindsay earn 8% of the weekly collection and they take home £550 per month. On average they work 6-7 hours a week.
"Setting up a Food Assembly very much makes you feel part of the community and gives you an identity within it," says Lindsay, "It is important to give customers choices about where they buy their food and The Food Assembly empowers people to act on their beliefs. You enable your community to make positive change."
---
Open Food Network
OFN UK is a collaboration helping power the food revolution. The team includes fundraisers, facilitators and a wealth of experience in running local food enterprise. They use innovative, open source software to help local food enterprise be streamlined yet connected to the people that eat your food. Built to further the movement for food sovereignty in the UK and around the world, OFN UK is a social enterprise built on co-operative principles to support change in how our food is produced, distributed and eaten.
The Open Food Network software is designed to help:
add flexibility to community agriculture projects and box schemes
add diversity to food hubs with wholesale functionality
add resilience to farmers markets with pre-ordering
add revenue streams to producers with an online shopfront
streamline administration of local food projects with simple reporting that links with accounting systems
support our food system to network, collaborate and GROW
---
SHARE