Not all Real Bread is White
Webinar 7 Nov 2022 16:00 18:00
An open-to all celebration of Black bakers and Real Bread business owners to help inform and inspire more people to join the movement.
Zoom. Monday 7 November, 4-6pm (GMT)
Do you work in, run or own a Real Bread (micro)bakery? If you do, or are thinking of doing one of these things, then this webinar is for you!
Over a couple of hours you'll have the chance to hear from Black owners of Real Bread businesses. The event will also include a Q&A session and an opportunity for members of the online audience to share their own knowledge and experience of setting up, running or working in a Real Bread (micro)bakery.
We will also explore issues including barriers to becoming a business owner, and what the Real Bread Campaign (and wider Real Bread movement) can do to help more Black people feel welcome in our networks.
The event is being organised by the Real Bread Campaign in association with Sustain's good food jobs site, Roots to Work.
Update: More than 80 people registered for this webinar. We look forward to continuing the conversation about how we can help to improve diversity (in all senses), equity and inclusion in our work, network and the wider world of people who identify as being part of the Real Bread movement.
The panel
Nzinga Foster-Brown, Blackbirds' Micro Bakery, Handsworth, West Midlands.
Leo Maxlhaieie, Leo The Baker, Sevenoaks, Kent.
Jackie Mckinson, Aries Bakehouse, London.
Your hosts are Real Bread Campaign ambassadors Aba Edwards-Edun and Marcia Harris.
Tickets
Booking is essential. Tickets are FREE, with a suggested doughnation of £5 or more per person.
The conversation
People of every colour and ethnic heritage around the world make and enjoy eating Real Bread. Why is this diversity not as well reflected as it should be in the Real Bread Campaign's supporter network and the UK's wider Real Bread movement?
What opportunities are there for more Black people to start and run Real Bread businesses and what extra challenges do they face?
Questions to consider could include:
Is there a perception that all Real Bread comes from a White / European baking tradition? If so, what more can the Campaign do to raise awareness that its universally-inclusive definition encompasses additive-free bread of every baking heritage?
What more can the Real Bread Campaign (and people / organisations / businesses in the wider Real Bread movement) do to welcome, and be better allies to, Black people?
What can the Campaign (and wider movement) do to help more Black people involved in the rise of Real Bread get the recognition they deserve?
What extra obstacles do Black people face when starting their own Real Bread bakery/microbakery, or from rising in seniority as a bakery worker to management/ownership levels of power and pay?
What support is available specifically to Black people wanting to start their own (micro)bakery businesses?
Who's who
Nzinga Foster-Brown and Zakiya Andrews
The sisters' bakery career began with making celebration cakes, before going on to run a café in Birmingham. They served bread bought from a local bakery but trying bread from bakeries further afield gave them a taste for making their own. Their desire not only to create delicious, nutritious food but also to run a business with a positive social impact led to them setting up Blackbirds' Micro Bakery and Four and Twenty Blackbirds CIC. (NB Though pictured above, Zak is unable to join us for this webinar) www.blackbirdsmicrobakery.com @blackbirdsmicrobakery
Leo Maxlhaieie
Locked down in January 2021, Leo started sharing his Mozambican-inspired Real Bread with his neighbours in Sevenoaks, Kent. News (and the aroma) travelled fast and Leo The Baker quickly became inundated with requests and orders. After 9 months, Leo quit his day job to run his microbakery fulltime. In early 2022, Leo successfully crowdfunded equipment for his new commercial bakehouse to scale up production of baguettes, sourdough loaves, cinnamon buns and more. www.facebook.com/leo.thebakersevenoaks @leo.thebaker
Jackie Mckinson
Founder and head baker of Aries Bakehouse at the heart of her local community in Brixton. Jackie started a cake making business from home in around 2001, at first supplying events before setting up a market school. In 2015, she moved her microbakery to a converted garage before relocating to a retail park. In 2019, Jackie moved back to where she had grown up, opening the bakery on the street where her mum ran a sweetshop in the 1980s. Using and selling many ingredients from local and other small producers, the bakery's range includes sourdough breads, challah on a Friday, and jerk chicken sausage rolls. aries-bakehouse.square.site @brixtonpastrychef @ariesbakehouse
Aba Edwards-Idun
While she always loved baking bread, it was during lockdown that Aba really developed a passion for sourdough. A self-taught hobbyist baker, Aba enjoys learning more about Real Bread from different cultures around the world. When she's not baking, Aba is a lawyer in the City of London. @quansi
Marcia Harris
A former professional baker who specialises in natural leavens, Marcia now teaches children about baking, food growing and cooking as part of pastoral care at a primary school in Islington. She is also a chef tutor, teaching sustainable food practice for the National Food Service London's, Community Cooks program, and runs her own community-based bread making workshops. www.theflourunion.com @theflourunion
The handbook
Knead to Know...more is the Campaign's guide to setting up, running and growing a microbakery business.
Notes
The event picks up a theme of Black History Month 2022: celebrating the continued achievements and contributions of Black people to the UK and around the world.
A recording of the event will be made available afterwards on the Sustain website.
Panellists are donating their time. The line-up and all details are subject to change without notification. 
By attending, you understand and agree that any questions/comments you make during the event will be included in the recording and may be published.
Please join the event waiting room a few minutes before the published start time.
We can't guarantee that all questions can be taken and answered.
The organiser reserves the right to block any attendee who is abusive, or otherwise disrupts the event. 
If you make a doughnation, it is non-refundable except in the case the event is cancelled. Eventbrite will also add a small, non-refundable fee. 
Your details will be held securely and used in accordance with Sustain's privacy policy. 
This event is part of an ongoing process of exploring and improving diversity (in all senses), equity and inclusion in our work. If you would like to work with us on continuing to address these issues in relation to any aspect of self-identity, please email the Real Bread Campaign.
See also
Published 7 Nov 2022
Real Bread Campaign: The Real Bread Campaign finds and shares ways to make bread better for us, better for our communities and better for the planet. Whether your interest is local food, community-focussed small enterprises, honest labelling, therapeutic baking, or simply tasty toast, everyone is invited to become a Campaign supporter.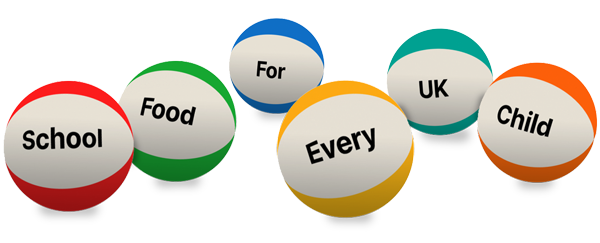 Ask your MP to end the school food postcode lottery now
Support our charity
Your donation will help support the spread of baking skills and access to real bread.