Brixton born and bread
Kate Farr chatted with Jackie Mckinson, founder of Aries Bakehouse in south London.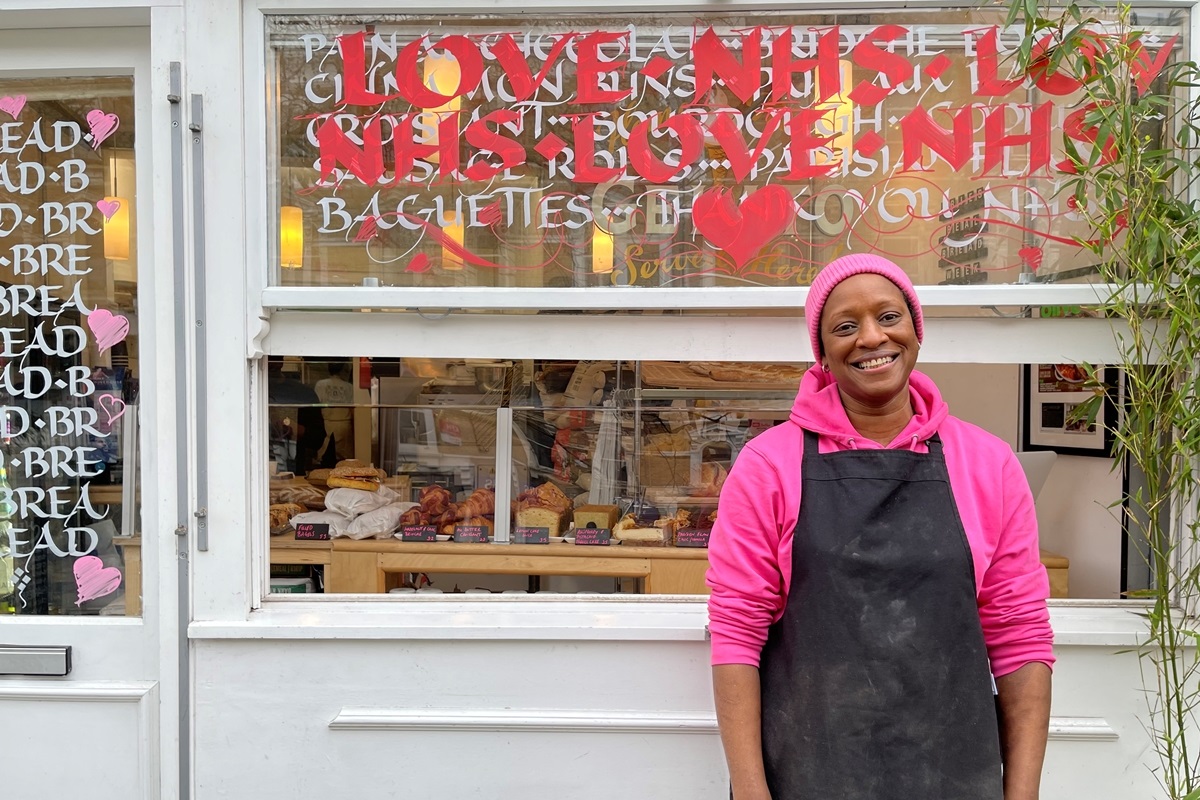 Jackie was born to parents of Jamaican heritage and grew up in Brixton. The road which once was her playground is now home to her business, Aries Bakehouse. "Where my bakery stands used to be my mum's sweet shop in the '80s. I'm so proud that I have managed to restore it and return it to the community," she says.
"I started baking cakes in my kitchen in around 2001, supplying book events at Waterstones and Brixton Library and progressed to a market stall in Croydon in 2007." From this sweet start, Real Bread soon took centre stage. "I was inspired to bake my first loaf after reading a Guardian supplement by Dan Lepard. The breads were a success, outselling my cakes on the Christmas stall and I became hooked."
Bringing the bread home
In 2015, Jackie moved to Northamptonshire, where she "decided to dive into the deep end and opened a microbakery in a disused garage." This grew in popularity and she was invited to relocate the business to a nearby retail park. "I spent a year there supplying local restaurants and businesses and had built a strong customer base but decided it was time to head back home to London."
Since it opened in 2019, Aries Bakehouse has attracted loyal customers "The community that has grown around the bakery is incredible." Jackie says. The constant queues in all weathers and the comments received are testament to Jackie's hard work. Her sense of community extends beyond the immediate neighbourhood. "I took part in the Green Screen Film Festival in aid of Kelly's Cause Foundation, a charity that works to improve and raise awareness around mental health for hospitality workers."
Every bake is personal
Jackie and her team have developed a popular extensive vegan range, they bake challah on a Friday and her Caribbean-influenced jerk chicken sausage rolls are legendary! "Although challenging, sourdough is my favourite bread to bake because of its complexity and I am always learning something new in terms of baking, shaping and grains." Every bake is personal to Jackie and she takes pride in every product. "We have an open-plan bakery, everything is baked on site and the customers are able to see us at work."
Jackie works hard to source local, or at least British, produce. "We try to use as many local, small producers as possible. We like to work with local entrepreneurs either using or selling their produce in the bakery," she says. Examples include coffee from a roaster in nearby Streatham and flour from Brixton Windmill.
Now and the future
Over the past year, Jackie and her amazing team found safe ways to keep the bakery open to provide the most incredible range of baked goods and smiles! "The pandemic has been my biggest challenge so far. I had a reduced staff and an increased demand for our baked goods. I had to rethink the layout of the bakery in order to able to serve customers safely."
Looking ahead: "In the future I would like to work with and teach baking to disadvantaged local young people in the community, eventually open another bakery and expand our online range."
---
Originally published in True Loaf magazine issue 46, April 2021
---
SHARE