Number 10's hope for a re-set in the New Year are proving to be short-lived. Regardless of the trouble at the top, here's our round up of what to look out for in parliament this year.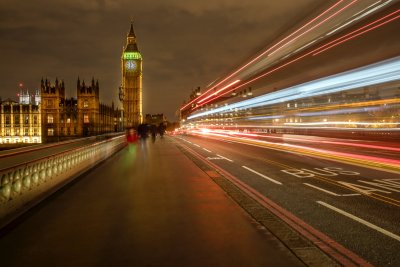 Big Ben, London. Credit: Dalia Navia | Pexels
National Food Strategy White Paper: Will the Government be bold enough?
The Government response to Henry Dimbleby's National Food Strategy (NFS) is expected "early 2022" as confirmed by Defra Minister Jo Churchill last month, and we understand that March is the most likely slot for publication.
Defra remain tight lipped over whether a food bill will be included in the response. However, at the Sustain Annual Conference in December, four senior parliamentarians backed our calls for one, including the Conservative Chair of the Efra Committee, Neil Parish, and Labour's Shadow Food and Farming Minister, Daniel Zeichner, and England risks lagging behind both Wales and Scotland, where cross Government food bills are in development. Look out for policy proposals on labelling for animal welfare and changes to genetic modification rules too.
Attendees at the conference, as well as MPs in December's National Food Strategy Westminster Hall debate, agreed that a food bill could help deliver legally enforceable public sector food standards that favour better British producers. Current standards are not being adhered to. A food bill would allow thousands of schools and hospitals to serve the best of British, seasonal and sustainable food. If you would like to support our call for public sector procurement reform, please visit our campaign page here.
Minister Prentis has said that the Food Strategy White Paper is an opportunity to create the food system we want. We know what we want, but will the Government deliver?
Post-Brexit Free Trade Agreements: Is the Australia deal a sign of things to come?
On New Year's Eve, the Prime Minister pledged to go "further and faster" to maximise the benefits of Brexit. This may not fill you with confidence given the recently signed Australia deal that now throws British farmers into uncertainty and falls drastically short of our climate and nature goals.
Trade Secretary Anne-Marie Trevalyan stated earlier this month that we should be "unafraid of fair competition" but the Government's own impact assessment shows a predicted drop in revenue of £94m for agriculture, forestry, and fishing, and £225 million for the semi-processed food industry.
Sustain and 18 other organisations have written to the Trade Secretary to highlight our concerns with the Australia deal paving the way for low standards imports that will threaten UK food standards, British farmer livelihoods and the new farming schemes. Expect noisy debate in the spring/summer as the deal is formally laid and parliamentarians realise they
We know Australia is just the start, as the Government eyes up trade deals with agricultural powerhouses such as the United States, which has one of the most industrialised farming systems in the world, and Brazil, the world's largest user of pesticides. Talks with India have also commenced.
Keep up to the date with the latest developments via Sustain's Good Trade campaign.
Levelling Up White Paper: Will it support good food and farming?
Westminster watchers eagerly await the publication of the delayed Levelling Up White Paper, which has been subject to covid-related delays, a lack of cash and general understanding of what the term actually means.
In the Spring, we will see round two of the Levelling Up Fund, as well as the first phase of the UK Shared Prosperity Fund. Sustain and the Sustainable Food Places Network will continue to signpost good food organisations to access the Levelling Up Fund, and were pleased to see a range of successful good food bids last November.
There has been talk of a shake up of local government, with the introduction of an American style governor system and the possible end of Local Enterprise Partnerships (LEPs). We know that some LEPs led on bidding for freeports, but responsibility for delivery of the Towns Fund and Levelling Up Fund appear to have been tasked to local authorities.
Sustain's Beyond the Farmgate report proposes that money from the Levelling Up Fund should be pivoted towards improving food infrastructure and local networks, to help create green jobs and keep money local. If levelling up is truly about fairness and breathing new life into our local economies, then farmers need to be able to sell directly to local people, and in turn gain a fairer price and achieve a more resilient business.
Local Elections: Will food and farming feature?
2022 will see local elections across the UK, including 146 unitary, metropolitan, county, and district councils, all 32 London boroughs, 22 councils in Wales, 32 councils in Scotland, seven directly elected mayors in England and the Northern Irish Assembly elections. Most seats up for election were last decided in 2018, where there was 'no clear winner'.
Last year's local elections saw plenty of wins for food and farming, but will this year continue the momentum for the Glasgow climate declaration? Or include pledges to expand community food growing or champion a Right to Food?
Local elections can be used as a political barometer and if the recent by-election results are anything to go by, the Prime Minister of the day will be watching them closely.
Keep track of local election activity via the Sustainable Food Places website and through the Soil Association's Food for Life platform.
What else is on the agenda this year?
Read Barbara Crowther's blog on what to expect for children's food in 2022. Or check out the latest from our Head of Sustainable Farming, Vicki Hird, who has rounded up the farming highlights for 2022.
Oliver joined Sustain in September 2020 and has a background in policy. He will be focusing on Sustain's Parliamentary work by engaging with key stakeholders and monitoring policy developments.
Oliver Ratcliffe
Public Affairs Officer
Support our charity
Donate to enhance the health and welfare of people, animals and the planet.