What do the 'Super Thursday' election results mean for food and farming?
What are the implications of the recent election results for food and farming? Oliver Ratcliffe explores highlights from the mayoral, devolved assemblies and council elections across the UK.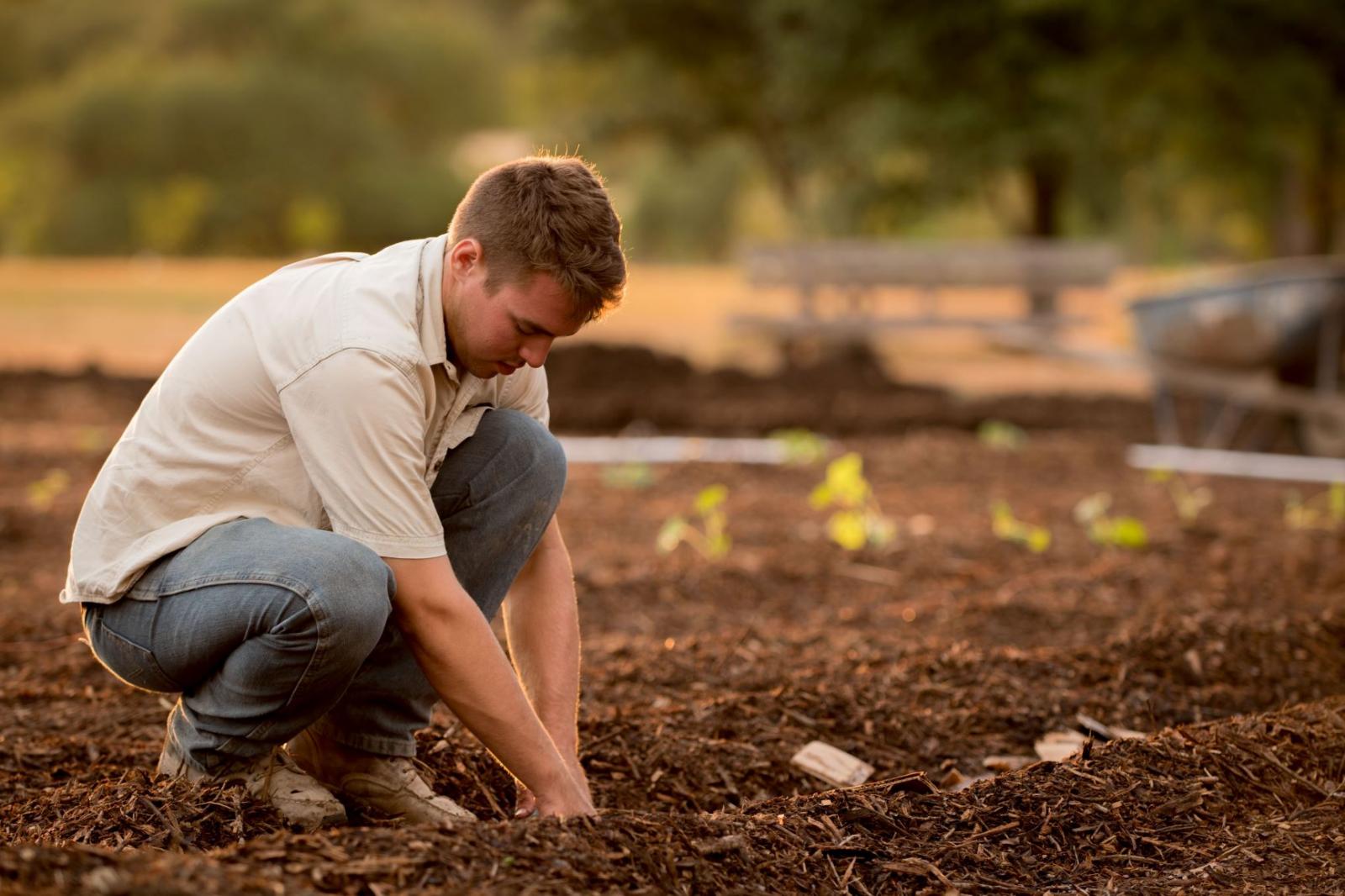 Photo: unsplash, Jed Owen
It has been two weeks since the so-called 'Super Thursday' election, when the public took to the polls for the first time since the pandemic began...
Promises on food in London, but will they deliver?
Labour's Sadiq Khan walked away as the victor in the capital, securing 55.2% of the popular vote, although the contest was much closer than many anticipated.
The Labour Mayor's track record on food is promising, having supported the London Food Strategy and London Food Board over several years, implemented a healthy food advertising policy on the Transport for London network, established a London Childhood Obesity Taskforce and signed the C40 Good Food Cities Declaration.
The re-elected Mayor as well as Green mayoral candidate Sian Berry (now an elected London Assembly member) both championed London Food Link's policy asks from the Vote Good Food manifesto, including policies on nature-friendly farms, reducing meat and dairy in catering, reducing food waste, providing free school meals and securing healthy food for Londoners.
London Food Link's Vote Good Food Report on the mayoral election 2021 highlights the key policy positions relating to food from the four main parties. A comprehensive overview of the London Mayor results can be seen here.
SNP once again for Scotland, but where will food feature?
The Scottish National Party (SNP) were unable to secure an absolute majority in Scotland and will continue as a minority government, having since ruled out a coalition with the Greens.
The SNP manifesto promised a Good Food Nation Bill, and committed to double organic production, enshrine a legal Right to Food into law, promote circular supply chains, diversify the farming industry, and will aim to stay broadly aligned with the EU's Farm to Fork Strategy. Nicola Sturgeon's party also committed to pressing for £62 million of marine funding for the fishing sector, after a turbulent start to the year associated with new Brexit-associated red-tape at the ports. A summary of the food related promises can be seen here.
Pete Ritchie from Sustain's sister alliance Nourish Scotland said:
"It's good to see greater diversity in the new Parliament and a strong section on food in both the SNP and Green manifestos. The challenge for the new MSPs from all parties now is to make the Good Food Nation bill transformative – providing the legislative framework for a food and farming policy that delivers on health, social justice, nature and climate."
Another triumph for Welsh Labour, but what are their priorities for food?
In Wales, Labour recorded a five-point increase on its share of the vote in 2016, winning 30 of the 60 seats available.
According to a study from the UK End Child Poverty Coalition, Wales has the worst child poverty rate in the UK, with 1 in 5 children living below the poverty line. First Minister Mark Drakeford pledged to offer free school meals through school holidays until Easter next year, review the eligibility criteria and extend entitlement to the programme.
The Welsh Labour manifesto also committed to expand community food growing sites, reduce agricultural run-off in Welsh rivers, incentivise farmers who deliver environmental outcomes, develop a national model for regulation of animal welfare, and develop a Wales Community Food Strategy to champion the supply of locally sourced food in Wales.
Food momentum among Mayors?
Right to Food pledges echoed across the north of England earlier this year. Liverpool Metro Mayor Steve Rotherham has thrown his weight behind a Right to Food for everyone and was re-elected with another landslide victory 2 weeks ago, while Right to Food champion Paul Dennett increased his majority as Salford City Mayor.
Andy Burnham, an early supporter of the Right to Food campaign, comfortably won his re-election to be Greater Manchester Metro Mayor, gaining 67.3% of the vote. Alex Timperley from MCFC Foodbank said:
"We are looking forward to working with him further in the coming years on Right to Food and much more. We're making great progress in our region and Burnham is a big part of that."
Conservative re-elected Mayor Andy Street (West Midlands) increased his thin majority, reinforcing his messages around bringing in new green jobs, protecting green spaces and funding community nature projects.
Ben Houchen's victory as Tees Valley Mayor is further evidence of the Conservative's new appeal in the former 'red wall' regions, increasing his majority with messaging around a green industrial revolution, which unfortunately had few links to food and farming.
New West Yorkshire Mayor, Tracey Brabin, pledged to end holiday hunger, dependence on foodbanks and support for local independent food businesses.
North Tyneside's incumbent Mayor, Norma Redfearn CBE, was comfortably re-elected with 33,119 votes, and told Sustain before the election she would support a local food strategy, focusing on food poverty, health, communities and the environment.
Will the Conservative council election surge deliver for food and farming?
Thousands of council seats were up for grabs across 143 local authorities. The Conservatives won control of 13 councils and gained 235 council seats while Labour lost control of eight councils and 327 council seats. It was a reasonable night for the Lib Dems who won an extra council and 588 seats, and the Greens can certainly be cheery about their 88 councillors.
One of the headline victories for the Conservatives was that they gained control of Nottinghamshire County Council, with free school meals sceptic Conservative MP Ben Bradley doubling up as their new Council leader.
Tackling climate change went mainstream in multiple manifestos across the UK, with winning candidates in Oxfordshire citing a sustainable food system, local production and use of agroecological farming methods as a means of achieving this. Elected Councillors in Cambridge pledged to promote food justice and join a growing list of signatories to the Glasgow Food and Climate Declaration.
Re-elected councillors elsewhere in Bristol, Peterborough, Norwich and East Sussex can now continue to transform their local food system by championing sustainable and healthy food, tackle food insecurity and reduce food waste.
Before the election, Sustain and Sustainable Food Places (SFP) called on councillors across the UK to put good food at the heart of their plans and to pledge their support for a food partnership. Shropshire based Green Councillor Julian Dean was re-elected and told Sustain he was "more than happy to support the development of a food partnership". Re-elected Labour councillor for Knowsley, Ken McGlashan, told Sustain and Knowsley Kitchen that they were committed to a food partnership to help address food insecurity in Merseyside.
In areas such as Plymouth and Kingston Upon Hull, existing SFP Food Partnerships reached out to candidates with many responding to their calls for action on good food in their cities.
What can I do next?
Regardless of whether you campaigned in the run-up to the local elections, or of your political preferences, now is the perfect time to contact your elected councillors or mayor. Congratulate the winners, tell them why good food and farming matter, and what they coud do to support it in your area, and arrange a follow-up meeting.
As seen above, elected leaders across the UK have made bold commitments relating to food in their campaigns. Build on this and encourage them to deliver on these promises and explore how you can help them to do so.
Oliver joined Sustain in September 2020 and has a background in policy. He will be focusing on Sustain's Parliamentary work by engaging with key stakeholders and monitoring policy developments.
Oliver Ratcliffe
Public Affairs Officer
Support our charity
Donate to enhance the health and welfare of people, animals and the planet.