MPs back bold action by government to transform the food system
MPs debated the National Food Strategy this week during a Westminster Hall debate, hosted by Jo Gideon, chair of the APPG on the National Food Strategy.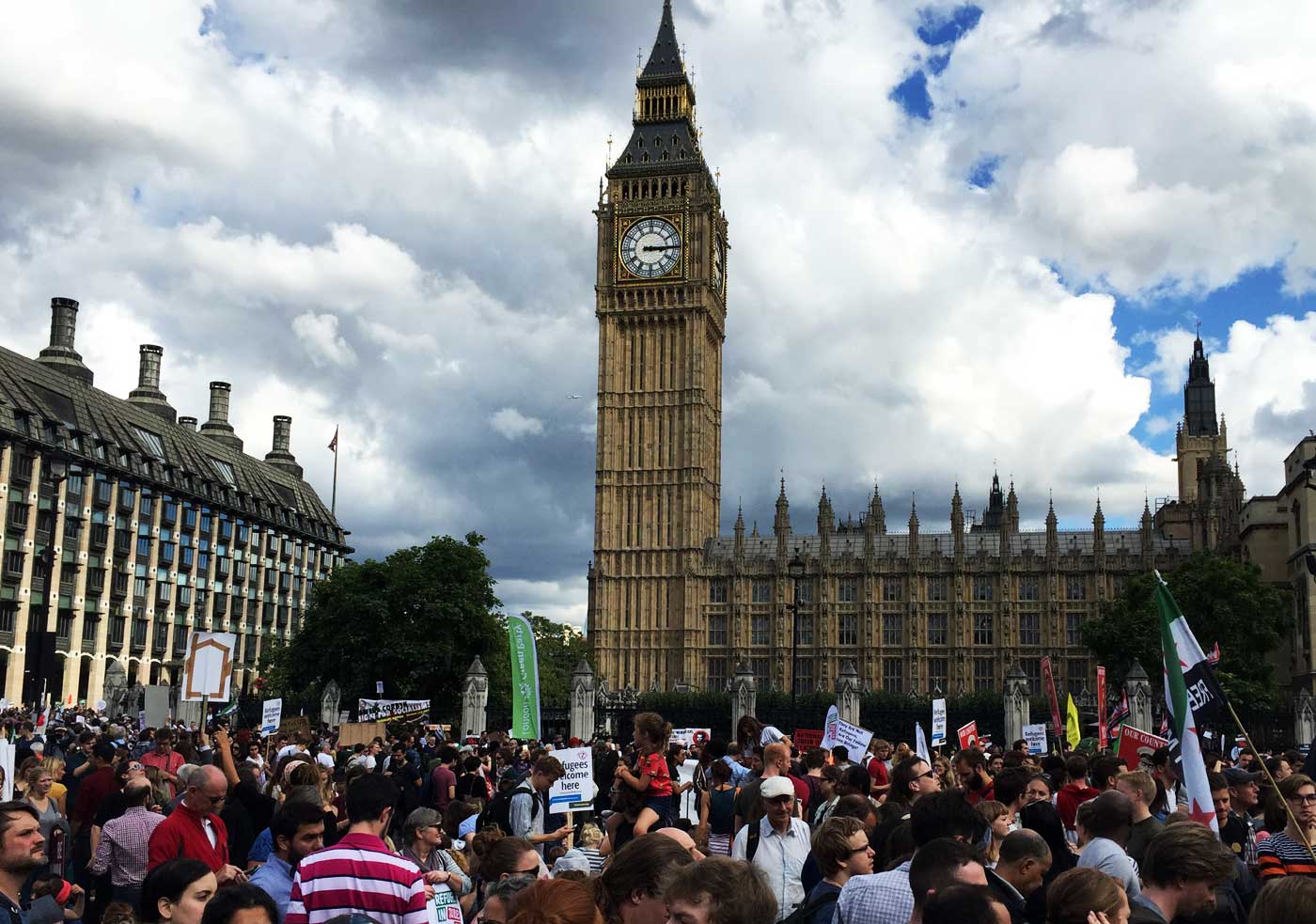 Credit: public domain
Some of the main points of the debate were:
There was cross party support for the National Food Strategy recommendations
There were calls for a Food Bill
There was cross party support for better public sector food procurement
There was cross party support for the soft drinks industry levy and other fiscal measures
The DEFRA Minister who closed the debate for the Government, Jo Churchill, hinted that the white paper would not appear in January as expected but would be 'early 2022'.
Opening the debate, Jo Gideon called for a "lasting, holistic solution to food system failures", pointing out that the DEFRA minister in attendance (Jo Churchill) had previously been a health minister and had told the health select committee that we have a "teachable moment, and we should seize it". She pointed out that previous approaches to tackling obesity had all relied heavily "on encouraging individual behaviour change rather than addressing the structural issues and external factors that shape the food environment." She said "the less healthier choice has become the easier choice for the consumer". She went on to comment that health inequalities cannot be tackled without a NFS that considers the entire food chain. She called for an extended role for the FSA in providing strategic oversight and advice, as well as reports to Parliament. If you would like to see Sustain's panel on governance and reporting -including the Strategy Director for the FSA- at our Annual Conference, you can find it here.
There was cross party support for public sector procurement reform, with Derek Thomas (Conservative and member of the EFRA committee) stating that we have an opportunity to favour British food in all of our public sector procurement, including in schools. Labour's Shadow Farming Minister Daniel Zeichner made it clear that Labour's policy is to 'buy British' and make changes to public procurement so that our schools and hospitals are stocked with 'healthy locally sourced food'. Kerry McCarthy (Labour) also chose to call for strengthening of public procurement standards. [Sustain welcomes these comments as they echo our call for legally enforceable public sector food standards that favour better British producers. If you would like to support our call, please click here]
There was also support for the Sugary Drinks Industry levy from both the government benches and the opposition. Kerry McCarthy (Labour) backed stronger junk food marketing restrictions and also pointed out that a sugary drinks levy doesn't mean people pay more, but rather drove reformulation by industry. Both Jo Gideon and Robert Halfon (Conservative) backed the levy, the latter saying the money raised could be used to fund hunger reduction programmes. He pointed out that academic attainment should be viewed as crucial to the Government's agenda, but that children couldn't be expected to do their work "on an empty stomach".
Andrew Selous, (Conservative) also pointed out how much highly processed food we eat in the UK in comparison to other European countries and linked this to poor health outcomes. He referenced a supermarket in the Netherlands which only sells healthy food, but makes money doing so. He continued: "We do not have to be on the treadmill of selling people the wrong things, which are bad for them… We really can do better." He also referenced school food, saying that although there were great examples it was 'not as it should be' in between 40 and 60% of schools and called for better monitoring to improve standards. You can see Sustain's blog on what 2021 has delivered for Children's Food here.
Daniel Zeichner, (Shadow EFRA Minister for Labour) flagged Henry Dimbleby's disappointment that the government appeared to be ignoring his advice on core standards for imports. He also raised the importance of shorter, more secure supply chains and a fair deal for producers, as per the Sustain roundtable he attended earlier this month.
Derek Thomas (Conservative) raised concerns about workforce shortages and for the need for ELMS to be delivered on time and to support farmers to deliver food as well as environmental objectives.
Ian Byrne (Labour) welcomed the National Food strategy, particularly the recommendations on widening the eligibility threshold for free school meals—including for children from 'no recourse to public funds' families - a long-term scheme for holiday food provision for children who get free school meals, and an extension of the healthy start scheme. But he went on to say "we need the right to food enshrined in law" and expressed regret that it had not been included in the NFS. He also provided parliamentarians with the arresting statistics that there are now more food banks than McDonalds in the country and that malnutrition has tripled since 2010, and cases of scurvy and rickets have more than doubled. He pointed out that many councils have declared a right to food and that there is a growing strength of feeling across the UK. He called for universal free school meals, saying we have a duty of care to children until the age of 16 and that it would be an investment for the future.
Responding for the Government to close the debate Minister Jo Churchill hinted that the white paper, expected in January 2022, would be delayed. She said it would set out the Government's ambition for the food system, "ensuring that food is not only affordable but sustainable and healthy". She expressed her support for the Holiday Activities and Food programme and urged MP colleagues to lobby the relevant departments on junk food advertising and the sugary drinks levy. She said the government intended "to look at the Government buying standards for food and catering services" as some schools "really need to catch up with making sure our children have the right food".
You can read the debate in full here
You can see all of the recordings of our Annual Conference last week here, which focused on the need for a food bill, as well as a blog making the case for a food bill by our CEO, Kath Dalmeny here.
Support our charity
Donate to enhance the health and welfare of people, animals and the planet.